AJ Fernandez Diesel Grind Robusto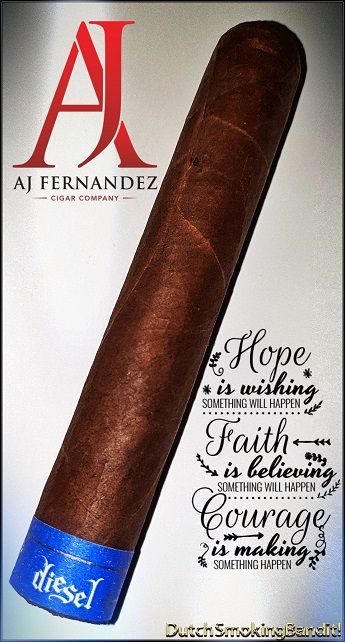 June 25th, 2018
Size of cigar: 5 inches by 54 ring gauge
This cigar may not possess a look that's immediately eye catching, especially if you find yourself seeking out a new stick in a store. It's a rather simple-appearing yet big Robusto sporting a nice dark wrapper with a blue band around the foot. But if you take a closer look, you'll notice the ring gauge is a little bigger than that of a normal Robusto, and that the wrapper is actually quite beautiful. Even better, this AJ Fernandez feels and smells perfect, just as a premium-made cigar should.
The Diesel Grind is a spin-off of the famous Diesel Unholy Cocktail, and comes from the same factory, Tabacalera Fernandez in Esteli, Nicaragua. (It's marketed by Alex Svensson of Maier & Dutch, the owners of the Diesel brand.)
The wrapper is an Ecuadorian Habano, and it's as smooth as a shiny mirror. The binder is a Honduran leaf, and the filler comes from Nicaragua and Honduras – a nice combination.
First off, I love the ring gauge. The initial aroma includes scents of earth, leather, wood, and a fresh smell that I can't find the word to properly describe. Time to cut and take a dry puff. The cut requires some real pressure, indicating that the humidity and construction of the cigar are pretty much spot-on essays services reviews.com. The dry puff reveals a perfect draw, which just makes me want to toast and light the Robusto up and go for the real flavors.
My first couple of puffs are amazing, with lots of smoke output and a creamy feel developing in my mouth. The initial flavor that jumps out at me is white pepper, especially in my nose. This is followed by earthy and woody notes. Then, the pepper recedes into the background as a sweet flavor comes to say, uk best essays.org "Hello" – what a nice surprise!
Fifteen minutes into the session, I'm really enjoying the smoke as I pick up on flavors such as wood, hay, sweet earth and yes, that pepper again. These characteristics are perfectly balanced, and the cigar is also burning perfectly – sharp as a chef's knife with a nice ash that looks almost white.
Entering the heart of the smoke, I would describe the body and strength as almost full. However, flavor-wise, the cigar seems even fuller.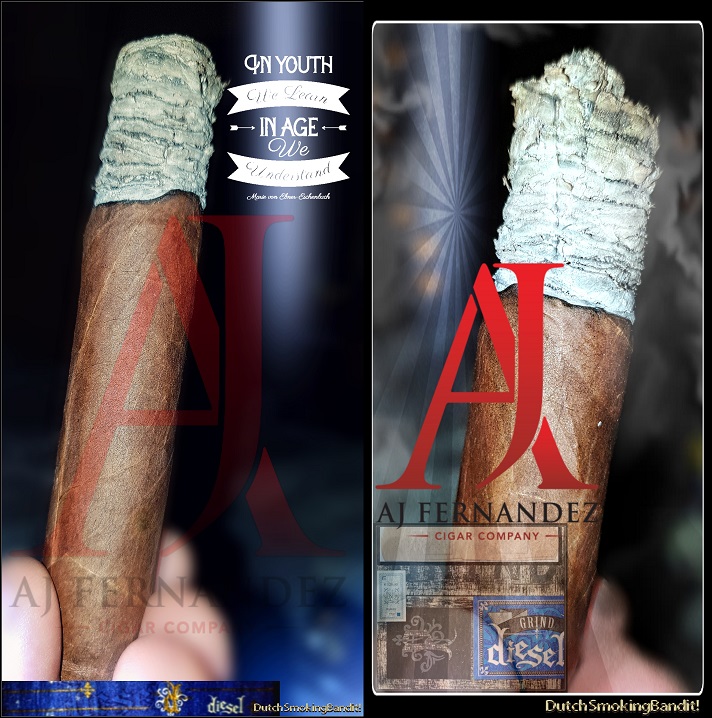 Overall, I find the Diesel Grind to be totally different from the Diesel Unholy Cocktail. I will smoke the Grind again for sure! And I look forward to trying out more vitolas from this series.
My scoring (based on personal impressions of this encounter):
Looks – 6.5
Construction – 9
Smoke Behavior (including draw) – 9.5
Flavors – 9.5
Best single feature (the 54 ring gauge) – 9.5
Smoking time (50 minutes) – 9.5
Final score – 8.9
__________________________________________________
Review & pictures by Guus Elgersma (DutchSmokingBandit @Guusfoto)