Xurvivor - Americano 2018
It's with great pleasure that I share my thoughts on this new blend from Xurvivor Cigars. It's nice to see the legacy of such a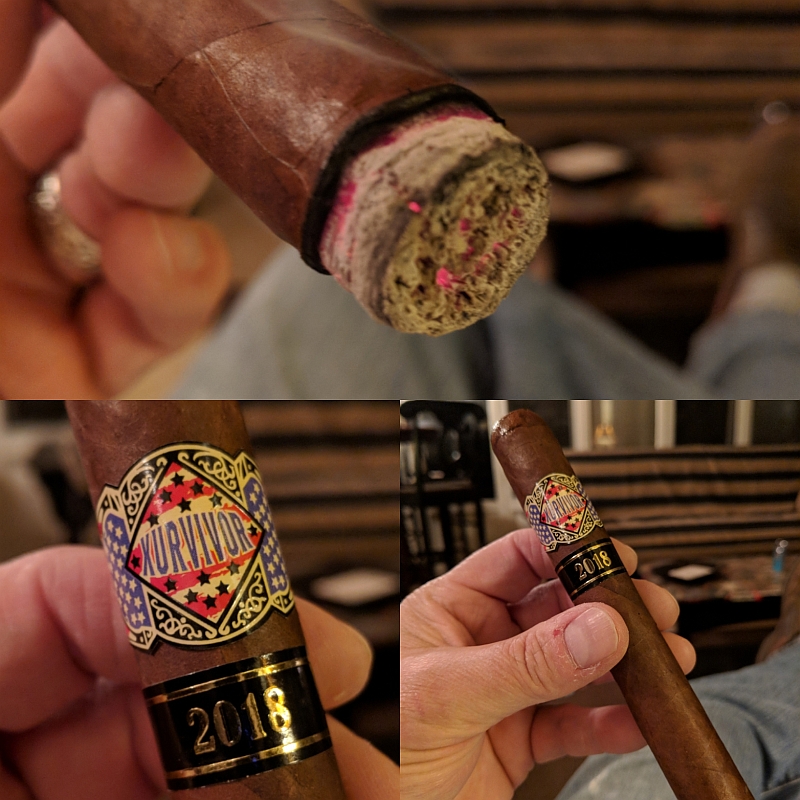 historically significant place as Ybor City being preserved through the art of hand crafting premium cigars.
This latest offering from Xurvivor, is in my opinion, perhaps their best and only rivaled by the very limited production Primero. The Americano definitely does justice to its birthplace, Cigar City, and is entirely made here in the Ybor City, Florida.
As I've stated in past reviews, i'm just a regular guy, with a regular palate, who smokes a good amount of cigars. While I can't pick out every element in a cigar's makeup, I do know what I like and I enjoy sharing my opinions with you. So on to the topic of this review.
Xurvivor classifies the Americano as a Maduro, making it their first Maduro in the lineup.
The vitola is offered in one size, 6.5" x 54 and sells individually for $15.50. It's made in the USA and sports a distressed looking red, white (looks more like a cream color) blue and black band and a secondary black and gold band, indicating the year, 2018. Only 2500 of these cigars were produced, so I'd say it's a fi-kasino-online.net as well.
Wrapper is a light Maduro, the binder is Ecuadorian and the fillers are Nicaraguan and Dominican. All premium long filler is used in this cigar as the brand owner is a stickler for quality and attention to detail.
I've smoked about 8 of these cigars and find them very satisfying. The first time I lit one up was on the front porch of the century old Xurvivor headquarters in Ybor City, Florida. My immediate reaction was WOW, what a rich, bold flavor. I knew that this was going to be the first of many Americanos to come. The appearance, was smooth, texture, silky and the construction solid. The cigar is made with a triple cap, which I love.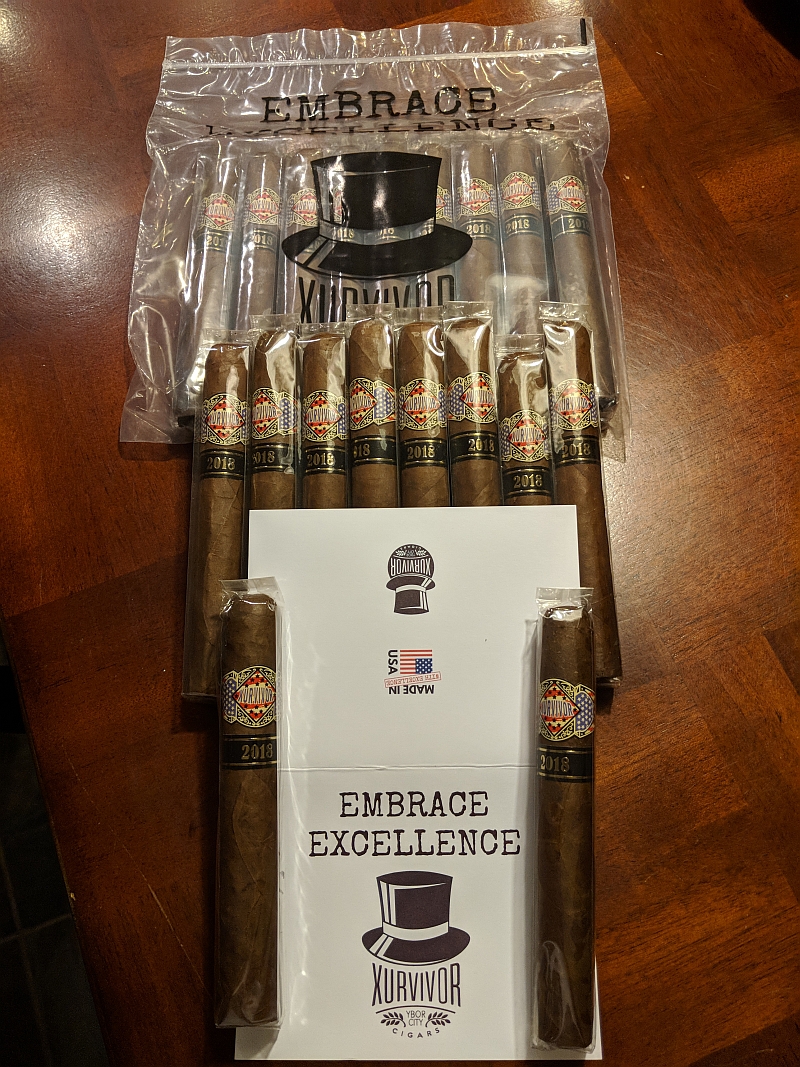 Cold aroma was on the mild side, kind of like sweet hay and Spanish Cedar.
When I lit up and began my first third, I enjoyed the immediate flavors of hazelnut, anise, cedar or bamboo and maybe a little toasted almond.
As the cigar warmed up and I got into the second third, the flavor got a little sharper and the anise and tangy cedar seemed to become more pronounced. There may also be a little white pepper in here because I'm getting a little bit of heat in the tip of my tongue. I really like this smoke!
As quickly as the sharpness appeared, it's now receding but I can still pick some up on the retro-hale but for the most part, the cigar is starting to mellow. This is a nice medium bodied cigar, not overly complex but definitely well balanced. This is not as sweet as some Maduros and I think the lightness of the wrapper (for a Maduro) has a little to do with that. This however, doesn't take away from the smoke at all in my opinion. The Americano is as pleasant as they come.
I appreciate the construction but feel I might be getting the effects of this humid evening because it's starting to soften a bit. The burn is still even and no relights or touch ups have been necessary.
I'm just about 60% of the way through this cigar and I can tell you that it's a solid performer and I'm happy that I have plenty more in my humidor. I bought a box of these (2 Ten Packs) as soon as they came out, based on that first experience in Ybor City and I haven't been disappointed.
I'm into the final third and the flavors have all pulled together so that none seem to be dominating the conversation but rather deliver a nice, rich, woody finish that is neither sweet or sharp. It's like the cigar is saying "just kick back and enjoy the final stretch".
With just about under an inch left and the burn is still even and I'm starting to feel a little heat. The draw was good all the way through and the smoke production was good as well.
The first third of this cigar, after smoking several, is my favorite. I love the pronounced hazelnut and almond. I wish it carried further into the cigar but that could also just be my palate being easily overwhelmed by flavors. Parsing one out from the other is not my strong suit, I just know that I like this blend.
My recommendation to you, is to get some of these. I'll be buying more and keeping them in my humidor as long as they're available.
On a scale of 1-10, I'd say this is a a solid 8.5 and with some age, I'm sure they'll be a 9+. A wide range of smokers will like this cigar and it makes a very nice presentation. I gave one to my son for his Graduation from High School and he enjoyed it very much.
Bottom line is that the Americano is a winner and they're definitely Box Worthy.
Hope the review was helpful!
You can order the Americano, learn more about Xurvivor Cigars and shop all of their cigars and branded items at: