Camacho Coyolar Super Toro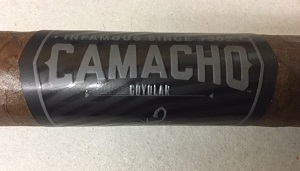 August 20th, 2018
Size of cigar: 6 inches by 52 ring gauge
Wrapper: Honduras
Binder: Honduras
Filler: Honduras
Wrapper
The wrapper is dark brown and smooth looking. It has thin veins, and is a bit dry to the touch. The wrapper is gorgeous and inviting in appearance.

Construction
This cigar is firm and well constructed. The triple cap is cleanly applied, and holds up well to a guillotine cut. The draw is a bit firm, yet fills the palate with generous amounts of tasty smoke. There are no loose spots, and the cigar is firmly packed. The roller has obviously done an excellent job, since the draw is great for a cigar that is really firm to the touch. The ash is light gray, and is nice and firm. The cigar burns evenly from beginning to end.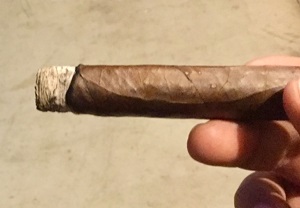 Flavor
Camacho cigars are usually very strong tasting, and this one is no exception. The first third starts out full and strong, displaying loads of coffee, bitter nuts and lots of cedar flavor throughout. The second third mellows out some, offering more cedar flavor and less coffee notes alongside nice full tobacco flavors. The last third builds more on those great tobacco flavors, and tones down on the cedar smoky flavors. A bit of bitterness is noted in the last third.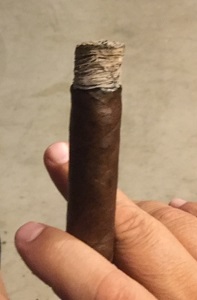 Final thoughts
This cigar has great flavors from beginning to end. The flavor changes are dramatic as you smoke it down, and exhibit lots of complexity. This cigar is also well constructed, and is a joy to smoke. I highly recommend the Camacho Coyolar Super Toro to every cigar smoker.