Davidoff Winston Churchill The Late Hour Churchill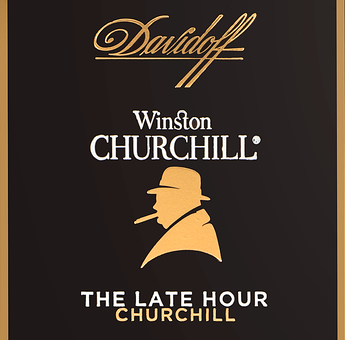 August 27th, 2018
Size of cigar: 7 inches by 48 ring gauge
Every cigar smoker knows that the Davidoff Company stands for high quality, complexity and, yes, cost. When I was given the opportunity to review The Late Hour, I jumped at the chance. This was my first experience smoking a barrel-aged cigar, and it did not disappoint.
Davidoff ages the three-country blend of tobacco for six months in single malt Scotch whisky casks prior to the fabrication of the cigar. And the Scotch flavor can be noticed throughout the cigar, giving the customer a very unique smoking experience.
Pre-light
As with most (if not all) Davidoffs, the presentation of The Late Hour was beautiful. The cigar sported two black and gold bands. The first band displayed the signature WSC logo with Davidoff written underneath, while the second band showed 'The Late Hour' in gold writing. These two bands went very well with the dark chocolatey brown wrapper.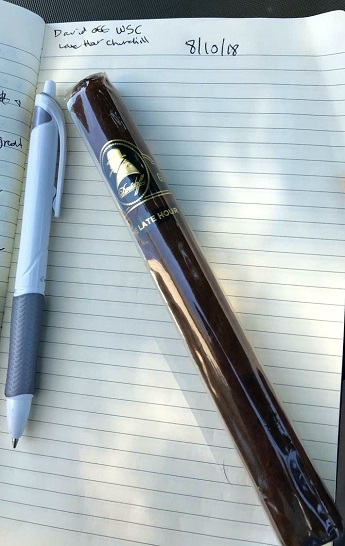 There was a somewhat large vein running through the wrapper of my sample. However, the vein didn't seem to have any negative effect on the smoke.
The pre-light draw seemed a little tight, despite the cigar passing the pinch test with flying colors. Hay/grass and barnyard sensations were the prominent flavors noted from the pre-light draw.
First third
Once lit, The Late Hour gave off quite a bit off spice. As I worked my way through the first third, the spice calmed down quite a bit and gave way to notes of earth, wood and Scotch. There was also a creaminess that lingered on the aftertaste, which was very enjoyable.
Second third
Making my way through to the second third, the Scotch and wood flavors began to take center stage. Unfortunately, that creamy aftertaste disappeared, which was disappointing. It was during this part of the session that I noted the Churchill transitioning from a solid medium tone to more of a medium to full-bodied cigar.
Final third & construction
There wasn't much change in the flavors of The Late Hour from the second to the final third. The Scotch flavor was still front and center, along with earth and leather notes on the finish.
The construction was pretty solid – exactly what I would expect from Davidoff. The ash was a nice white-grey color. However, it only held on for about two inches before falling off. (This aspect brought the rating down a bit.) The overall burn was straight, and required no touch ups. Finally, despite my note of a tight draw on the pre-light, the draw during smoking was great, and it scored well.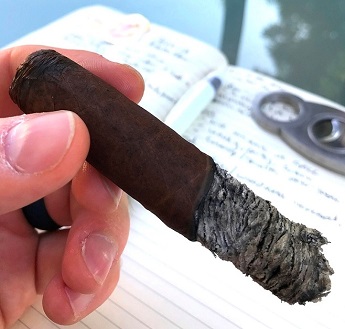 Overall
Pre-light – 7
Light – 8
Draw – 9
Flavor – 8
Construction – 8
Power – 6.5 (not included in the rating)
Final rating – 8
The Davidoff The Late Hour Churchill proved to be a very enjoyable cigar. I'd say it's definitely worth considering a fiver, provided you can get past the pricetag!