ERDM Choix Suprême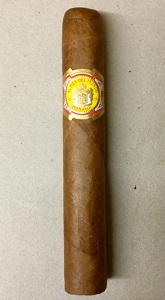 September 17th, 2018
El Rey del Mundo Choix Suprême
Size - Hermoso No. 4 (5 inches by 48 ring gauge)
Wrapper - Cuba
Binder - Cuba
Filler - Cuba
Wrapper
The wrapper is a gorgeous Colorado claro (reddish tan) with thin veins. It is a delicate, thin wrapper and silky smooth to the touch. The triple cap is well applied. The cigar gives off a nice sweet and woodsy smell.
Construction
This cigar is solid and no soft spots are evident. The wrapper is uniform from head to foot. The triple cap holds up well to a guillotine cut, and the draw is a bit stiff but smokable. Prelight flavors are sweet, with hints of cinnamon and brown sugar. The ash is a solid medium gray. A bit of a runner occurs halfway down the cigar, but a touch of flame helps it catch up.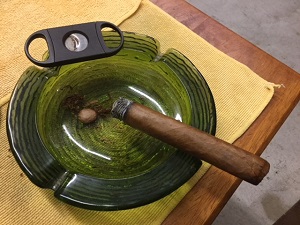 Flavor
This cigar starts out as mild to medium. Flavors of cinnamon, some coffee bean and some creamer are noted as well as a slightly tanginess on the finish. It is surprisingly fuller in flavor then I woiuld have expected. The cigar is a bit bitter, but not much, and builds on the flavors as it is smoked down.
The second half of this cigar is the star of the show. The flavor is full and now less bitter, with some earthiness and more body. This portion of the smoke is just so good, with classic Habanos flavors dominating.
Final thoughts
This cigar requires some patience. The first half is rather mild and ordinary. But the second half is full of tasty, rich, dense smoke. The flavors are so good in fact that I find myself smoking it to the nub, burning my fingers a bit in the process. Overall, the ERDM Choix Suprême is an outstanding cigar.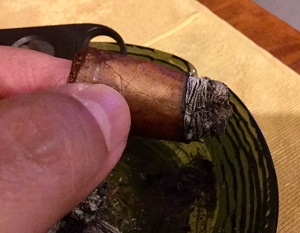 Ratings
Wrapper - 5/5
Construction - 4/5
Flavor - 9/10
Score - 18/20