Montecristo No. 4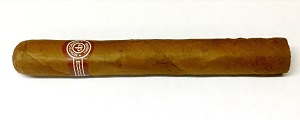 October 1st, 2018
Montecristo No 4
Size - Mareva (Petit Corona), 5.13 inches X 42 ring gauge
Wrapper - Cuba
Binder - Cuba
Filler - Cuba
Wrapper
This cigar has a medium tan wrapper, which feels thin. There are also some thin veins. The outer leaf is silky smooth to the touch and has an oily feel. There is a nice sweet smell on this wrapper. It's a fantastic looking wrapper.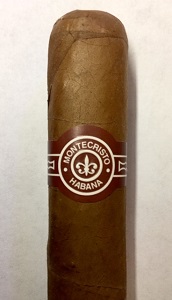 Construction
This cigar is firm with no soft spots evident. The draw is firm but good, while the ash structure is light gray and solid. The Monte burns evenly from beginning to end. Construction is spot-on.
Flavor
Right out of the gate, I am getting loads of nuts, coffee and some cedar flavors. The flavors are stronger then I expected, yet not harsh at all.
The cigar comes across as pretty smooth with big flavors filling the palate. After the first inch, it becomes less nutty and more earthy. The flavors remain strong with a long finish. There is a lot of body with this cigar. It really fills the palate with rich dense smoke. Earthy flavors dominate the second half.
Final thoughts
This Monte 4 provides an incredible smoking experience. The flavors are classic Habanos - earth, cedar, nuts and hints of cinnamon within an incredible body. This cigar belongs in every cigar smoker's humidor. A true connoisseur cigar.
Score
Construction - 5/5
Flavor - 10/10

Final Score - 20/20