Rocky Patel Decade Toro

November 12th, 2018
The Rocky Patel Decade Toro represents another cigar from the Rocky Patel Luxury Sampler offered by Holt's Cigars. (I've previously reviewed the Velvet Edition Toro.) It measures 6½ inches long by a 52 ring gauge and is moderately box-pressed. This Toro has a Sumatran wrapper and aged long fillers, the blend of which is a mystery according to Holt's.
Pre-light
The wrapper was an oily chocolate brown with a smooth silky feel. The foot yielded an earthy aroma. I clipped the cap and tested the draw. It was wide open and perfect! This looked to be a good smoke in the making.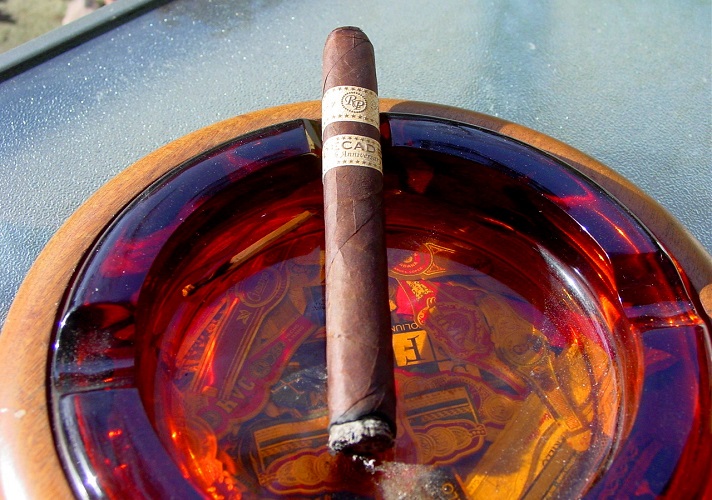 First third
The cigar lit readily with a match, and produced lots of rich smoke. It was full-bodied with a pleasant smoothness. I tasted a predominant flavor of cocoa. However, I experienced a slightly uneven burn. But the flavor was still good, and I continued to get plenty of smoke. After the first inch, a hint of anise appeared. The burn went a bit more sideways 2½ inches in, and I had to use a match to even it up.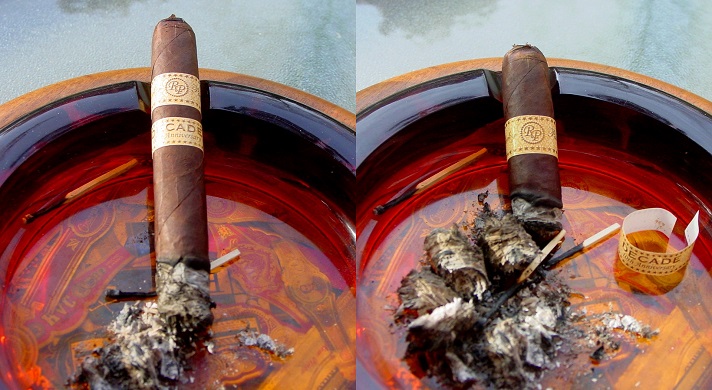 Second third
Entering the second third of the session, I was still getting a smooth pleasant flavor with lots of thick chewy smoke. The draw remained just right, and the chocolatey aftertaste was very pleasant. The burn still wanted to go sideways, but wasn't affecting the flavor. I used another match to straighten it out. The cigar was very smooth for its strength level, as flavors of toasty cocoa and anise intensified.
Final third
At this point, the cigar became strong and heady. But it was still very smooth with oodles of thick chewy smoke. With 2 inches left, the cigar maintained its smooth and chocolatey character. I called it quits with about 1 inch left because my fingers were getting hot. This was a very nice cigar!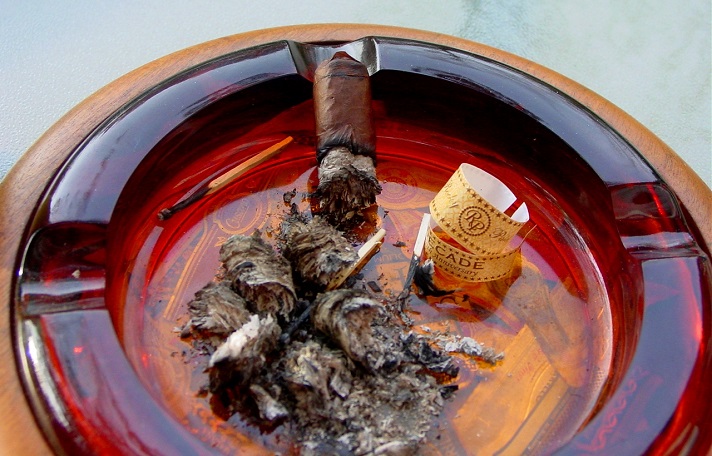 Construction
The construction was pretty good. Though the cigar felt a little soft, it held its shape well and had a perfect draw. But the fact that it burned unevenly for the first half of the smoke was a bit distracting, even though that shortcoming did not adversely affect the flavor.
Scoring
Pre-light: 10
Burn: 8
Draw: 10
Flavor: 9
Construction: 8
Power (not included in rating): 8
Final rating: 9
Editors Note: The cigar in this review is part of the Rocky Patel Luxury Collection Sampler available at Holts cigars online. For all Rocky Patel Cigars available at Holts, click Rocky Patel