A.J. Fernandez Ave Maria St. George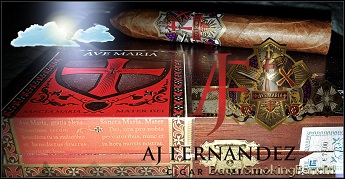 December 17th, 2018
Size of cigar: 6 inches by 54 ring gauge
(Belicoso / Figurado)
Wrapper: Habano Ecuadorian Sun Grown
Binder: Nicaraguan
Filler: Nicaraguan
My first impressions of this cigar centered on its very nice band and oily wrapper. And when I held it, it felt like a 'heavy' stick. Upon smelling that oily outer leaf, I sensed a pungent aroma, which included scents of wood, fresh hay, sweetness and leather. This certainly made me want to cut, toast and smoke the cigar!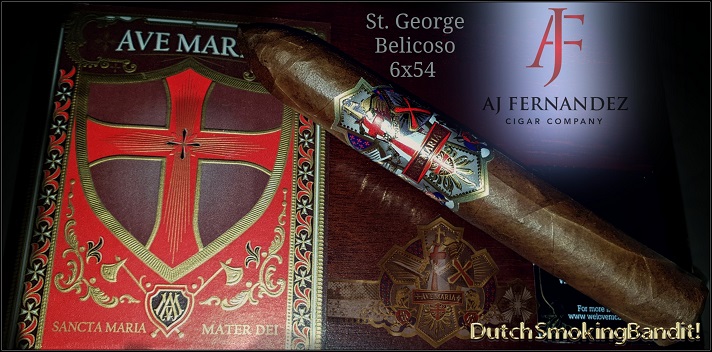 Through the first third of the session, the draw was unbelievable, releasing a creamy smoke along with multiple flavor sensations. I picked up on a predominant note of soft wood with some pepper apparent in the background. An overall tone of sweetness stayed on my palate between puffs, making for an extremely pleasant smoking experience.
During the second third, the unbelievably considerable smoke output and intensity of flavor continued as the strength escalated to a medium-plus and the flavor to a fuller level. The taste highlighted notions of wood and even more leather, with other flavors, such as coffee, also appearing.
Over the latter portion of the smoke, the sweetness seemed to intensify even as the other flavors persisted.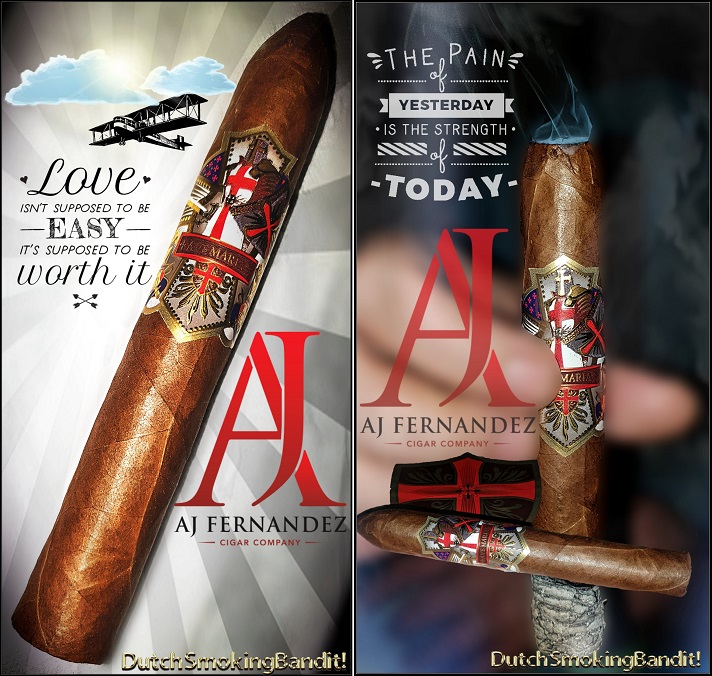 This special cigar is definitely one I'll remember. If I can get my hands on another one, I'll buy it for sure. Many thanks to A.J. Fernandez for marketing such a wonderful cigar!
Now for the scoring...
First impressions – 9
Construction – 9
Burn – 9 (sharp as a chef's knife)
Draw – 9.5
Flavors – 9.5
Strength – 8.5 (medium)
Final score – 9
Review and images by Guus Elgersma (@Guusfoto and SmokingBandit)