A Noteworthy Nebbiolo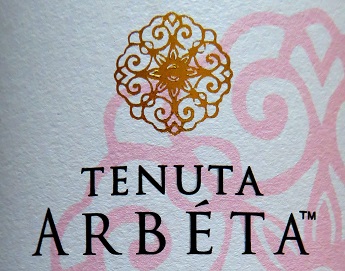 December 20th, 2018
The sight of a 'lonely' bottle residing on the shelf of my local wine and spirits purveyor always seems to grab my attention. What happened to all the others? And why did they disappear so quickly? My usual reaction is to take a chance, grab the last bottle and give it a go at the dinner table. Such was the scenario concerning the wine profiled in this article.
Tenuta Arbéta, which comprises part of the Alma Vineyards consortium, is a wine-producing estate located in the Roero area of the western portion of the Langhe region in Piedmont, Italy. Roberto Gerbino is the estate's winemaker.
The Nebbiolo-based red wine I'm reviewing here represents a sort of 'baby' Barolo or Barbaresco – that is to say, a marginally lighter and less age-worthy version of those two northern Italian classics. It is produced with grapes harvested from vines grown in soil of a calcareous, clay and sand composition. The grapevines have an average age of between twenty and twenty-five years.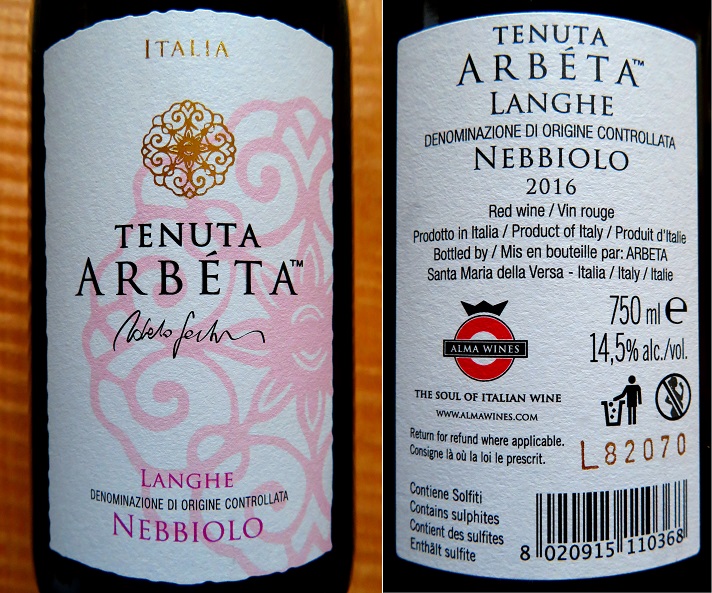 But what of the wine itself? Several descriptions spring to mind, including balanced, elegant and versatile. There's a definite delicacy to the overall flavour presentation. Yet the wine still maintains a persistence on the palate. Sensations of red berry fruits and plums vie with floral and subtle earthy notions, as well as silky tannins and a refreshing acidic backdrop, to create a harmonious whole. Despite the ripeness of the fruit component, the finish is quite dry.
I feel that lovers of traditionally styled Pinot Noir, in particular, will like this wine a lot.
Now all I have to do is track down a few more bottles for myself!

(The price for this wine in my neck of the woods is CDN$18.60 per bottle.)
__________________________________________________
Doug Kuebler is an inveterate aficionado and collector of wines and whiskies. Apart from organizing wine and food seminars, Doug has also written extensively on wines and liquors over the last three decades.