Blanco Nine Toro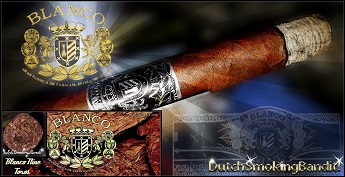 January 21st, 2019
Size of cigar: 6 inches by 52 ring gauge
Wrapper: Oscuro Corojo (3 year old Oscuro Corojo leaves from Nicaragua)
Binder: Jalapa region (Nicaragua)
Filler: Triple Ligero leaves (Nicaragua)
The Blanco Nine Toro is a special cigar, the blend of which has been formulated and brought to the marketplace by a very special individual, David Blanco of the Blanco Cigar Company. David has, through the years, served the United States of America in law enforcement, fire/paramedic and military postings. And this selfless dedication to others is also reflected in his approach to cigar making. Clearly, Mr. Blanco believes in striving to help people have the best life can offer.
The Blanco Nine line of cigars is so named because through the experience of creating eight previous blends, David found that he could make an even better one. I can only say that in this pursuit, he has done a great job.
David and his family maintain a close relationship with Plasencia Cigars, which owns five factories in Nicaragua. The most impressive of these factories is known as 'The Cathedral'. And it is here that the Blanco Nine line of cigars is produced.
Now for my review...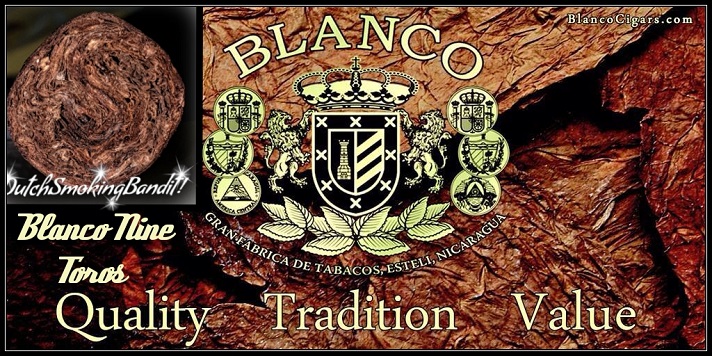 First impressions
This Toro, with its smooth dark wrapper and silver-black band, is a real eye catcher. In the hand, it feels just like a premium cigar should – stiff but with just the right amount of give.
Aromatically, I notice scents of earthiness, hay and leather along with a sweet freshness that makes me want to cut, toast and enjoy!
The smoke
My first couple of puffs reveal flavors of peppers and spices as well as dark roasted coffee beans, earth and leather. Once again, there's a sweetness that's fresh at the same time. In short, the opening portion of the session highlights the complexity of the blend. Meanwhile, the draw is easy, the burn slow but with lots of smoke output and the ash almost white.
At a little bit more than an inch in, it's clear this is both a strong and a full-bodied cigar. What I find the most special about this Toro, though, is the way in which its flavors constantly change from one moment to the next. And this characteristic is present from the beginning until the end.
I hope my review entices you to try the Blanco Nine Toro. And if you happen to have one already, I'd be interested to know if you experience the same flavors I have.
Mr. Blanco, thank you so much for this wonderful journey I have taken with your beautiful cigar.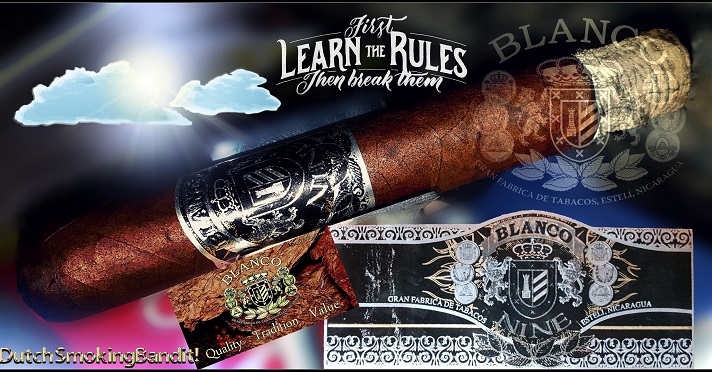 Ratings
First impressions: 8.5
Construction: 9
Burn: 9.5
Flavors: 9.5 (full)
Strength: 9
Smoking time: 8.5 (80 minutes)
Price: €6.75 / $7.70
Finale score: 8.9
Review and photography by Guus Elgersma @Guusfoto