L'Atelier Selection Speciale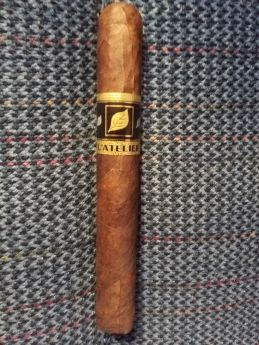 Cigar:
L'Atelier Selection Speciale
Specifications:
Purchase date: 2023
Country of Origin: Nicaragua
Wrapper Color: Maduro
Wrapper type: Equidorian Sancti Spiritus
Filler: Nicaragua
Binder: Nicaragua
Vitola: Lat54 Toro (5 5/8x54)
Manufacturer: Tatuaje
Distributor: Tatuaje
Factory: My Father Cigars S.A. Estelí, Nicaragua.
Humidimeter: 70%
Current Production: Yes
Price: $8
Environment:
Temperature: 60 degrees
Humidity: 28%
Wind: N/A
Setting: My regular spot in the little, outdoor smoke shack.
Paired with: Iced coffee
Pre-smoke Comments:
An irregular, bumpy, very veiny, very visible seams, yet smooth wrapper, a smooth, uneven, medium sized cap, soft bunch, and slightly tight draw consisting of a very light woody flavor.
In retrospect, with the soft bunch, slightly tight draw, and somewhat high rh, I should have used my guillotine cutter instead of my 11mm punch. Likely would have helped with the draw and smoke volume.
Smoke/Burn Comments:
A very slightly uneven burn, nice flat coal, mottled dark grey, typical strength ash
Draw/Smoke comments:
A slightly tight draw, ample smoke volume, cool and very lightly biting smoke, and a faint, brief, herbal and woody aroma.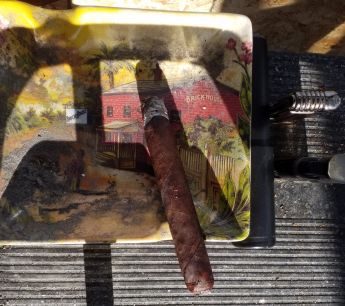 Flavor/Taste Comments:
Of ample richness, medium body, ample, perfectly balanced flavors of vegetal, grassy, woody, and very slightly sour taste.
Finish/Aftertaste Comments:
Medium strength, medium length aftertaste consisting of vegetal, grassy, and very lightly sour taste.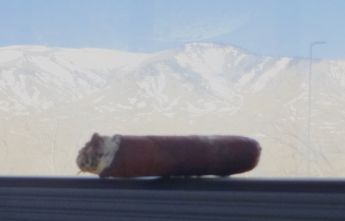 Summary Comments:
Overall a good cigar, but the light sourness put me off a bit. May have been due to the cigar being too moist, but it measured right on the edge at 70% (+/- 2%).
I'd try one again at a lower rh and see how it goes.
Overall score was 83 out of 100, so on the lower side, but still a respectable score.
Category Scores:
Appearance/Construction___10____ 15
Burn___14____15
Draw___9___10
Smoke volume ___9___10
Smoke character __3___5
Aroma___4___5
Flavor/Strength___13____15
Finish/Aftertaste___8_____10
Summary__13_____15
TOTAL___83____ 100