Tatuaje Cojonu 2021
Cigar: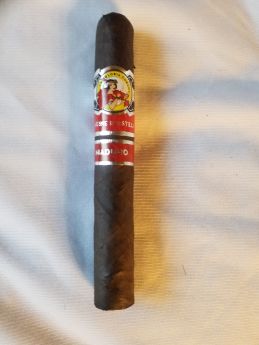 Tatuaje Cojonu 2021
Specifications:
Purchase date: 2023
Country of Origin: Nicaragua
Wrapper Color: Colorado Maduro
Wrapper type: Equadorian Habano
Filler: Nicaragua
Binder: Nicaragua
Vitola: Gran Belicoso (7x58)
Manufacturer: Tatuaje
Distributor: Tatuaje
Factory: My Father Cigars S.A.
Humidimeter: 64%
Current Production: yes
Price: $13.30
Environment:
Temperature: About 45 degrees
Humidity: Unknown
Wind: N/A
Setting: In the big, completely glass enclosed smoke room in the furthest corner from me that I rarely use.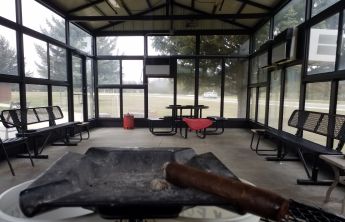 Paired with: Iced coffee
Pre-smoke Comments:
Smooth, somewhat veiny, slightly visible seams wrapper with a firm bunch, and a smooth, medium cap and perfect cold draw with no taste.
Smoke/Burn Comments:
An even burn, very short conical coal, and light grey, very strong ash.
Draw/Smoke comments:
Perfect draw, smooth, cool, ample smoke volume, with a strong, fragrant herbal and floral aroma.
Flavor/Taste Comments:
Generous richness, body, and flavor which was a perfectly balanced mix of woody and floral tastes.
Finish/Aftertaste Comments:
Generous, long lingering aftertaste/finish of herbal, woody, and floral tastes.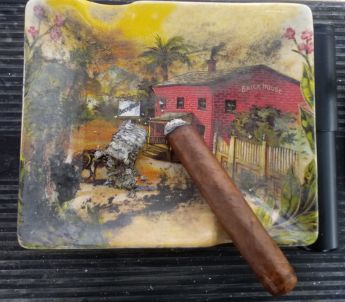 Summary Comments:
Overall a great cigar, as I've come to expect from Tatuaje, and I have had quite a fair number of different ones over the last 6 months or so, and have been nowhere near disappointed yet.
A great final score of 93 out of 100. Would have scored much higher if the appearance had been better, but even though I had to knock off points for it, in the end its taste and construction that matters to me, good appearance is just a nice addition.
Category Scores:
Appearance/Construction__12_____ 15
Burn____15___15
Draw___10___10
Smoke volume ___9___10
Smoke character __5___5
Aroma___5___5
Flavor/Strength____14___15
Finish/Aftertaste____9____10
Summary___14____15
TOTAL___93____ 100