La Gloria Cubana Serie R Esteli Maduro No.52
Specificantions:
Purchase date: 2022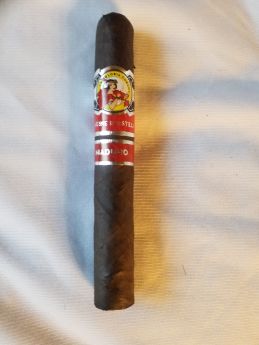 Country of Origin: Nicaragua
Wrapper Color: Oscuro
Wrapper type: Connecticut Broadleaf
Filler: Nicaragua
Binder: Nicaragua
Vitola: Toro (6.2x52)
Manufacturer: Scandinavian Tobacco Group Esteli, S.A.
Distributor: Scandinavian Tobacco Group
Factory: Scandinavian Tobacco Group Esteli, Nicaragua
Humidimeter: 63%
Current Production: yes
Price: $7.80
Environment:
Temperature: 48 degrees
Humidity: 69%
Wind: N/A
Setting: In my usual spot in the glass smoke shack.
Paired with: Iced coffee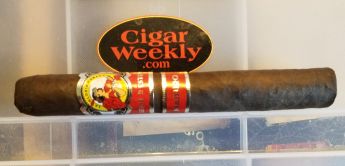 Pre-smoke Comments:
A smooth, oily, single vein wrapper with only slightly visible seams, a firm, slightly lumpy bunch, medium length, rough cap, and a perfect draw with a taste of plain tobacco.
Smoke/Burn Comments:
An even burn, flat coal, and strong, light grey ash.
Draw/Smoke comments:
A perfect draw, excellent smoke volume of smooth, cool smoke, and a strong, fragrant aroma of earthy and floral notes.
Flavor/Taste Comments:
Of generous richness, body, and perfectly balanced, generous flavors of earthy, herbal and woody tastes.
Finish/Aftertaste Com
Of modest strength, medium length, and earthy, woody and floral hints.
Summary Comments:
Overall, just a plain, great cigar in every regard, as evidenced by the score of 96 out of 100.
I don't often score many cigars that high, which tells you how good it was.
Category Scores:
Appearance/
ments:
Construction___13____ 15
Burn_____15__15
Draw____10__10
Smoke volume ____10__10
Smoke character ___5__5
Aroma___5___5
Flavor/Strength___14____15
Finish/Aftertaste___10_____10
Summary____14___15
TOTAL__96_____ 100