Buho Primero Robusto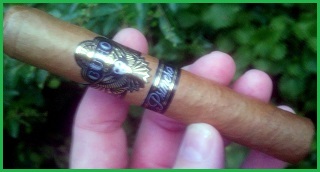 Size: 5 inches x 50 ring gauge
Social media has become the marketing tool for cigar makers. No magazine or website ad can compete with the testimonials, endorsements and critiques one finds on various outlets like Twitter, Instagram, Tumblr, Facebook, etc. These sites are where cigar makers and cigar smokers get up close and personal
Imagine if professional athletes and coaches interacted directly with the fans one on one. Yes, it happens occasionally, and never fails to make the news. However, when it comes to cigars on social media, your comment frequently merits a reply from the person who actually blended the cigar you're smoking.
I'll admit that I get much of my direction from 'cigar' accounts on the various social media. And many others do as well. Just post a comment about a cigar brand, and you can tell how popular it is in a matter of minutes.
All of this preamble is to introduce my review of the Buho Primero Robusto, a cigar I got simply by responding to a tweet. The maker sent me a sample in the mail, and within 24 hours, I had smoked it. Like I said, social media has become the marketing tool for cigar makers.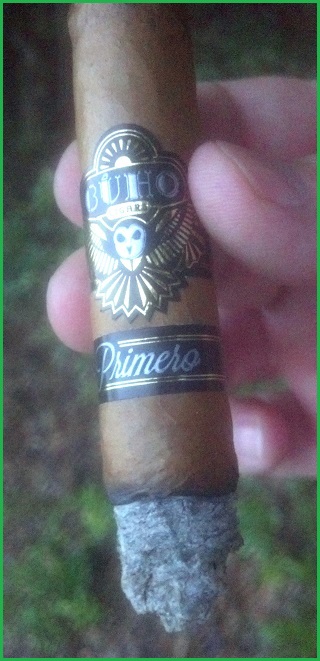 The Buho Primero Robusto is a standard-sized robusto with a light-brown Ecuadorian shade-grown Connecticut leaf wrapper. The outer leaf is smooth, with minimal veins, no flaws and just a few bumps. The cigar is soft and squishy to the touch, and feels loosely packed. The pre-light smell is floral and sweet. In fact, the cigar smells a lot like cane syrup. The rest of the recipe for this stick is filler and binder from the Dominican Republic. The Buho Primero is, of course, crafted there too.
A punch-cut proves more than enough to provide an effortless draw and gobs of smoke. The burn is even, and lasts 42 minutes. The resultant ash appears pale-gray, sturdy and finely-segmented.
As for strength, the Buho Primero Robusto comes across as medium to full-bodied. It is suitable for every level of cigar smoker. The flavor profile is spicy (hot pepper) on the first third. In the middle, the cigar mellows somewhat, and a leather note is present. On the back end, it is earthy with some mineral tastes. I didn't perceive anything exotic, nor was there anything objectionable present. It's not scintillating, but it's still pretty good. The cigar is a lot like a navy blue suit - good-looking, but not flashy.
Scored according to the CigarWeekly.com rating system, the Buho Primero Robusto breaks down like this…
Pre-Light: 8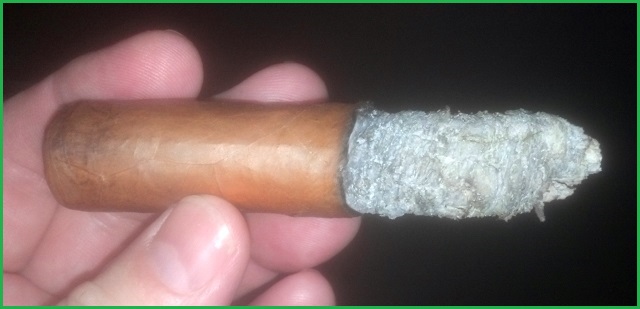 The Buho Primero Robusto retails for around $8. I recommend that all serious cigar enthusiasts give it a try. You have to try them all, right? Besides, some of you might really like it.
I'll sum up my feelings by saying that while I probably won't go in search of it, I wouldn't pass it by either. And if you're not involved with some form of social media, I strongly suggest you begin following some of those 'cigar' accounts.