What's in a name? A review of three cigars from the IPCPR Trade Show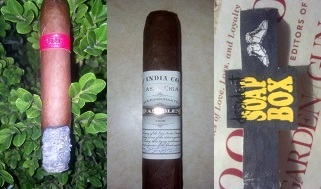 When it comes to cigar names, I'm old school. I prefer cigar names that have dignity and gravitas - venerable names like Davidoff, Padron, Ashton or Cohiba. So yes, when choosing a cigar, the name on the band influences me as to whether or not I ever pick it up. And not surprisingly, the name can also influence me as to whether or I not I like a cigar.
Be honest with yourself. You're that way, too. We all know that we will enjoy a steak from Ruth Chris Steakhouse more than we will one from Waffle House. Nothing against Waffle House, but Ruth Chris has a world class reputation. However, at 3AM after a night of carousing, that Waffle House steak and eggs can't be beat.
What I'm trying to say is that a name shouldn't matter. But realistically, the name of a restaurant, or indeed a cigar, shapes one's opinion whether one admits it or not.
Cigar Weekly asked me to review some of the booty they returned with from the recent International Premium Cigar and Pipe Retailers Trade Show in New Orleans. What I got was a mixed bag - some new lines from cigar makers I was familiar with and some stuff that I had never heard of.
I couldn't help myself. Before I had even lit one, I wondered which sticks I would like and which ones I might be crucifying in an upcoming review. This article contains my reviews of the first three cigars I smoked. Could I hide my prejudices? And how much did the names influence me? Let's see.
First up is the CLE Plus 550 by Christian Eiroa, a cigar maker with an impressive pedigree. Second is the East India Trading Company Classic Havana Blend Toro by Gurkha, a label with all sorts of cigars - some really good and some just so-so. And up last is the Dissident Soapbox Rave from a label I'd never heard of before.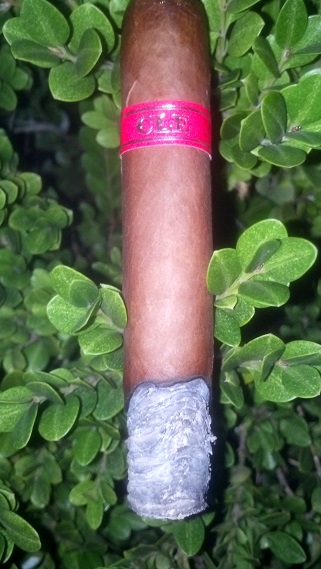 CLE Plus 550 (5x50)
This is a standard-sized robusto with a velvety-smooth, red-tinted, fawn-brown Corojo wrapper. The cigar squeezes nicely and consistently. The cold smell is barnyard and roasting meat.
A punch-cut provides an easy draw and plenty of smoke. The even burn goes for 37 minutes, all the way to the knuckles. The ash is almost smooth, with narrow, even segments. It's remarkably sturdy as well, dropping only twice.
This is a full-bodied, albeit smooth cigar. The CLE Plus 550, a Honduran puro, has a bit of pepper, leather, cedar, some mineral tastes and an astringent quality. This is a nice flavor profile that intensifies toward the finish without any harshness or bitterness. For fans of powerful smokes, this one is definitely a keeper. It goes for $8 a stick, give or take a few cents.
Pre-light: 9
East India Trading Company Classic Havana Blend Toro (6x54)
Now that's a mouthful of a name! Of course, in reality it's a Gurkha – from a company that has a few masterpieces and an equal number of bargain bin bundles. So, what's this one like?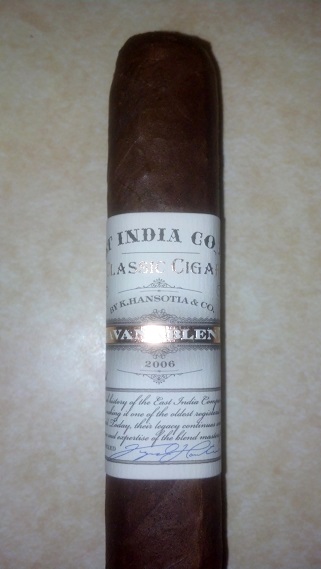 This cigar is a gently square-pressed, chubby toro. The San Andreas wrapper is flawless, and the color of milk chocolate. Is it just me, or is Mexican wrapper leaf suddenly all the rage? The pre-light smell is molasses. The sample squeezes with little resistance, like a box-pressed stick should.
A punch-cut allows an easy draw and plentiful smoke. The 41-minute burn is erratic, but does even out before the finish. The ash is average-gray, with wide, uneven segments.
The Classic Havana Blend Toro is a medium-to-full-bodied cigar with an unexpectedly complex profile. The secret blend, most likely of Nicaraguan binder and filler, produces notes of tart fruit, tea, earth, some wood and pecan hull. While it is not my personal favorite, all in all, it is quite good. At about $8 per cigar, yeah, I'd smoke it again.
Pre-light: 9
Dissident Soapbox Rave (5.5x52)
I'd never heard of the Dissident brand until I received this sample. So I had no preconceived notions of what it should be like. With a little Google action, I found out that the cigar is not new. In fact, it premiered at the 2013 IPCPR show. Still, two years later, this news hadn't reached me.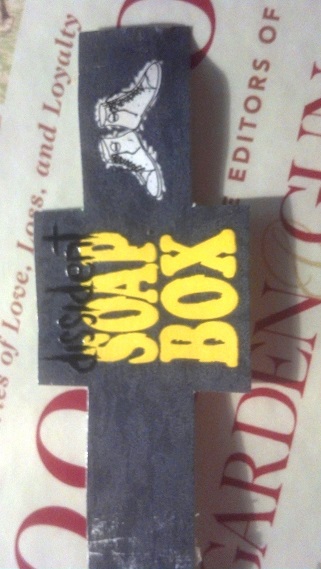 The Rave is a biggish robusto with a cardboard-brown wrapper that has a few small veins. The cigar is packed tightly from foot to cap, and is heavy-feeling. The pre-light aroma is sweet chaw, and vaguely floral. So far, so good.
A punch-cut allows a free-flowing draw and plenty of smoke. The impressive 47-minute burn is razor-even. The ash is light-gray, sturdy and finely-segmented.
This is a Nicaraguan puro that utilizes leaf from Condega, Esteli and Jalapa. That blend begins with sweetness, and it is creamy and smooth. The first flavors are wheat or bread, cedar and peat along with vegetal notes. Some spice creeps in about halfway. Near the finish, bitterness pops up to announce the end.
The Dissident Soapbox Rave is medium-bodied and really good. Because of the hipster-ish name, I was prepared to dislike it. But I was surprised. To compare it to a more established cigar, it reminded me of a The Griffins - not overly powerful, but very flavorful. I'd smoke it again, for sure.
Pre-light: 8.5
So, what's in a name? Did the names of these cigars influence my opinion? You betcha!
My opinion of The East India Trading Company Classic Havana Blend could have gone either way. When Gurkha brings out something new, you're just never sure what you're going to get. In this case, it seems they have a quality cigar in the mid-price range.
I was pretty sure that the CLE Plus 550 was going to be good - no surprise there. Christian Eiroa knows what he's doing and he does it well.
When it came to the Dissident Soapbox Rave, I had an open mind. I truly didn't know what I was firing up. Turns out that it's a good smoke despite the hipster name - there's my prejudice showing.
Regardless of the names, all three of these cigars are worthy of stashing in your humidor. If these three represent the kind of quality cigars I can expect to sample and review from Cigar Weekly, I look forward to sharing the loot from next year's IPCPR show.