A Cigar's Tale Review IV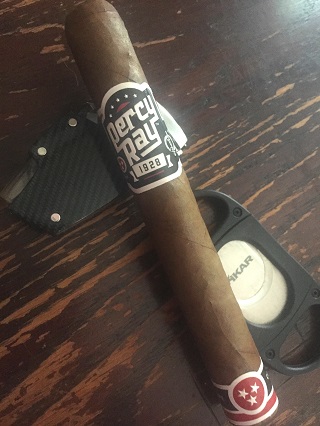 Cigar name: Percy Ray
Cigar brand: Percy Ray Cigars
Wrapper: Dark Cameroon
Binder: Jalapa, Nicaragua
Filler: Jalapa and Esteli, Nicaragua
Vitola reviewed: Toro (6 inches x 50 ring gauge)
Strength: Medium-full

Price: About $9.00
Visual:
This tale begins by my looking over the dark Cameroon wrapper, which has a caramel color. The seams are tight and almost nonexistent. There is a slight oily sheen to the wrapper, and the cap is perfectly affixed and smooth. The closed foot is something we don't see a lot of, and it is pretty darn cool. It helps keep the flavor in, and makes a difference – as you will notice when you take your first few puffs. The cigar is perfectly firm, as a cigar should be in my opinion.
Cold aroma:
As I begin exploring the wrapper's aromas and nuances, I note leather, coffee and faint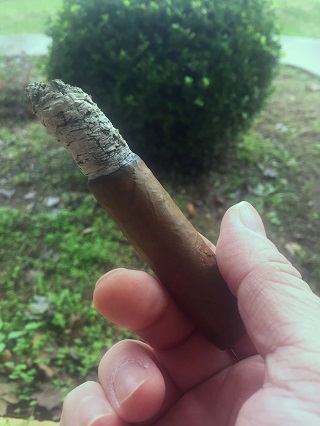 cocoa. Moving down to the loosely closed foot, I pick up what I would describe as scents of dry grass, hay and maple syrup. This is a desirable aroma, and it has me wondering what lies ahead.
Cold draw:
Now that I have cut the cap, I take my first few cold draws. Immediately, I get pepper. Black pepper, nuttiness and a little saltiness come off the wrapper. The cold draw is perfect, and gives me hope of a good burning cigar.
1st third:
After lighting, I am immediately hit with black and crushed red pepper. Along for the ride comes an underlying expresso note. There is a good amount of smoke and a light gray ash. The draw is perfect. Though the cigar starts out with a full strength, it calms down to medium. Here, during the latter portion of the first third, I start to get coffee with cream. The cigar is becoming very smooth, and there is a light floral aroma that is pleasing.
2nd third:
The transition to the next third displays more expresso notes and less pepper. I get some coffee grounds and woodiness – maybe hickory or oak. With the complexities in this blend, I am having some difficulty nailing down some of the flavor profile. It wants to switch back and forth between the flavors – a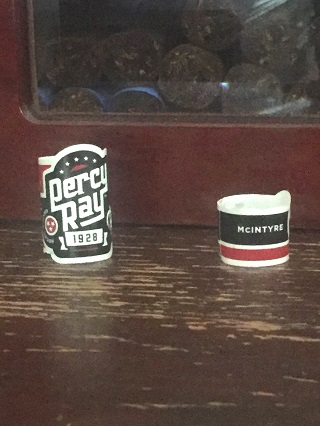 compliment to the blending. The Toro is keeping me on my toes. Something is always going on.
Last third:
Smooth and easy! That's what comes to mind right away. It's all coming together now. The pepper has backed off, and the woodiness has become more prominent. Leather, coffee and cream are all present now. The texture has become thicker and creamier. This part reminds me of a dessert coffee right after a nice dinner. Here, at the end it, the tenor jumps up to full, and cocoa finishes this cigar flavor profile out.
Thoughts:
The Percy Ray is full of complexity, flavor and character. From pepper, oak and hay to coffee, cream and maple, there is something in this cigar that everyone will like. Starting with a pop and ending with a smooth experience, and for only $90.00 for a 10-count box, everyone should have Percy Ray in their humidor. Great job by Nate McIntyre.
__________________________________________________
Like us at www.facebook.com/ACigarsTale, on Twitter: @nhale1300, IG: @nhale1300 and ACigarsTale.blogspot.com.