Tierra Volcán Clasico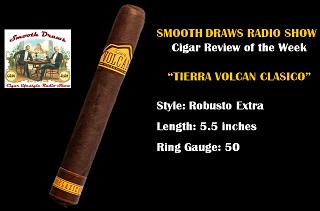 Editor's Note: Each week, our friends at the Smooth Draws Radio Show, based in Atlanta, GA, do a review of 'The Cigar of the Week' on their radio show, which can be heard Saturday mornings on AM1230 ESPN the Fan 2 (WFOM radio) from 9AM to 11AM. That review is printed (in its entirety) here on Cigarweekly.com, usually on the Monday following its broadcast.
The Smooth Draws Radio Show Pick of the Week
THE CIGAR
This week, Gary and Alan took a look at the Tierra Volcán Clasico by Mombacho Cigars.
BACK STORY
Mombacho Cigars was founded in the spring of 2006 by two Canadian friends, Markus Raty and Cameron Heaps, following a visit the pair had made to Nicaragua in 2005 for some ecotourism. After hiking the Mombacho volcano in Granada, they met Silvio Reyes, the owner of Dona Elba Cigars, a small cigar manufacturing operation in Granada, Nicaragua. Silvio Reyes (who has since passed away) and another friend (who is no longer with the company) came together with Markus and Cameron to establish Mombacho Cigars.
The company's Casa Mombacho factory – called Casa Favilli – is based in Granada, Nicaragua, while the enterprise's offices are located in Toronto, Canada. Mombacho has been selling directly to tourists who visit the factory, as well as to select markets in Canada, Italy and China.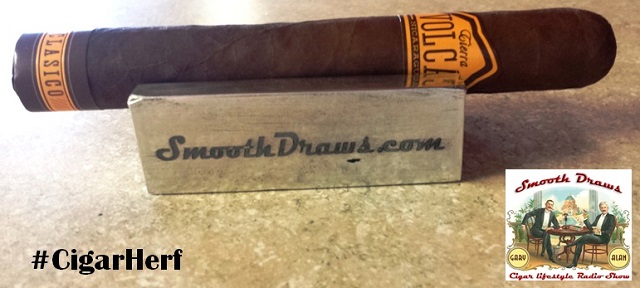 The name Mombacho comes from a majestic volcano in the Granada region. Mombacho means 'mother of our islands' in the local indigenous culture. The volcano, which last erupted in 1570, stands over 4,400 feet high, and is still classified as active despite not having erupted for nearly 450 years.
Mombacho Cigars and its Tierra Volcán line (as it's called in the U.S.A.) made their debut at the 2014 IPCPR trade show. The Tierra Volcán name references the fact that the land that Granada sits on was formed by the volcano.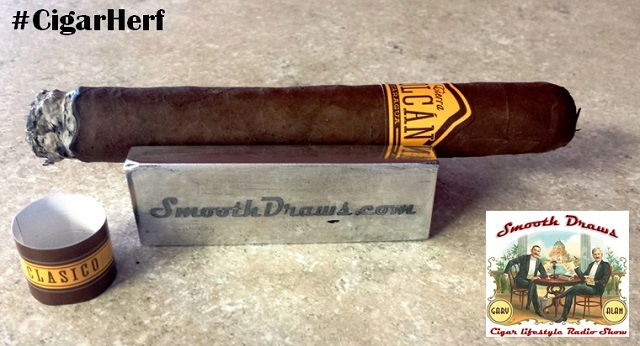 THE CONSTRUCTION
The Tierra Volcán Clasico has been blended by Claudio Sgroi, who went to work for Mombacho in September of 2011, and is now the company's president. The cigar is a medium-bodied Nicaraguan puro with an oily wrapper – a Nicaraguan Sungrown Habano from Jalapa. The Binder is a Nicaraguan Criollo from Condega, and the filler tobacco is Nicaraguan from Condega and Jalapa.
Superbly constructed, the cigar sports a triple cap, a closed foot and a double-band. It is available in four sizes, each format packaged in boxes of twenty four.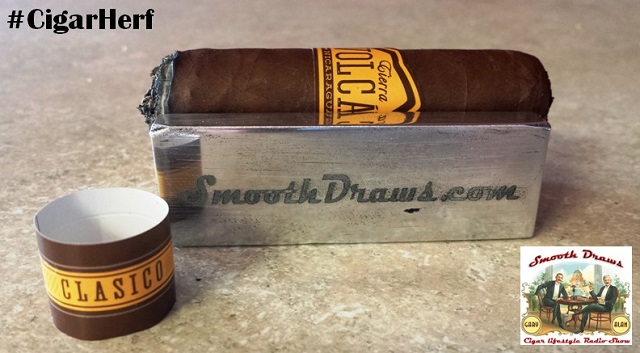 THE DRAW
Overall, I found the draw to be outstanding. The cigar delivered very abundant nice layers of tasty smoke, and was easy and effortless, making my tasting notes a breeze and my smoking experience a memorable one.
THE CIGAR TASTE PROFILE
I found the Tierra Volcán Clasico to be a unique flavor bomb full of richness and complexity. I tasted dominant rich, earthy, natural tobacco flavors coupled with coffee bean, cocoa and Earl Grey tea. Notes of red and black pepper spice came to mind, but these were muted with dried fruit-like apple and pear nuances. A slight sweetness of chocolate drizzled on buttery pie crust teased my palate. I also detected hints of almond cream caramel essence.

DOES IT GET A BUY RECOMMENDATION?
Do yourself a 'flavor' – and no, I did not say that wrong, I meant flavor... but if you insist, I will say, "Favor" – and seek out this cigar. The Tierra Volcán Clasico by Mombacho Cigars is so uniquely flavorful and complex that I have to say, "Yes," it more than deserves a Smooth Draws buy recommendation, if not a buy-a-box recommendation.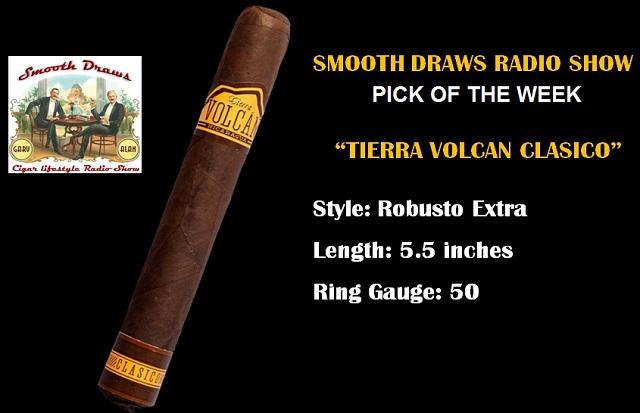 __________________________________________________
Alan 'The Cigar Savant' Friedman
Co-Hosts of the Smooth Draws Radio Show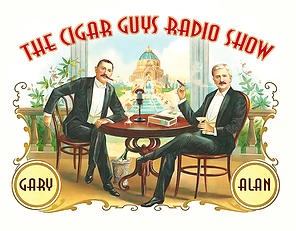 Saturday from 9 AM - 11 AM
Available on TuneIn Radio Outside the Atlanta Area
Address:
513 Brookeshyre Court
E-mail:
This email address is being protected from spambots. You need JavaScript enabled to view it.
Website:
Cigarguysradioshow.com
Twitter: @Cigarguysradio Live #CigarHerf: Every Saturday on Twitter during show hours!
Facebook: Facebook.com/Cigarguysradioshow