A Cigar's Tale Review VIII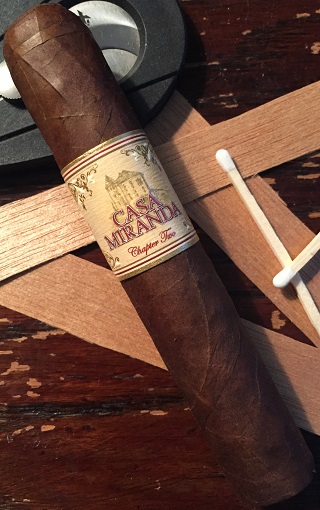 Cigar name: Casa Miranda Chapter Two
Cigar brand:
Miami Cigar Company (with My Father Cigars)
Filler:
Nicaragua, Brazil and Dominican Republic
Vitola reviewed:
Robusto (4.5 inches x 50 ring gauge)
Visual
My inspection begins with a look-over of the wrapper, which reveals a chocolate brown color as well as tight and invisible seams. I find a couple of medium but prominent veins. The cigar is firm, with absolutely no soft spots. I also see a slight tooth on the wrapper.
Cold aroma
Sniffing along the wrapper, I sense a very faint coffee note, and not much else. The foot has a good bit more to offer. Here, raisin, grape, sweet hay, brown sugar and moss come together surprisingly well, and the combination of scents actually gives me some promise on how good this cigar might be.
Cold draw
I cut the cap, take a couple of puffs before lighting the cigar, and immediately get more brown sugar followed by notes of cream, graham cracker, hay and nuts. The draw without fire feels a bit snug, but just barely. So far, the scents and flavors are coming together nicely.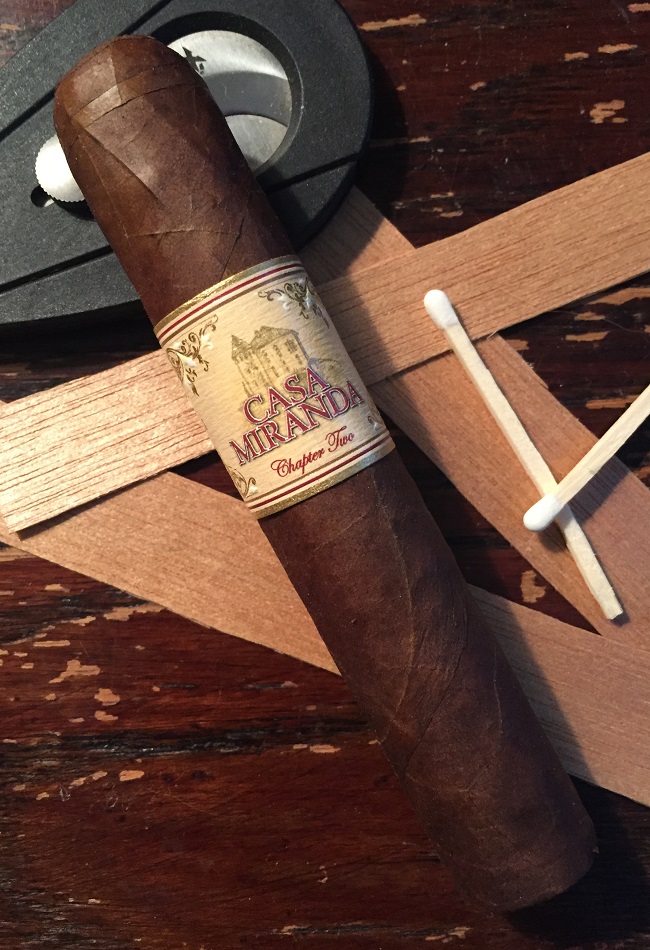 1st third
Now I'm ready to really get into this. I toast the foot and take a couple puffs to get the cigar going. Once the cigar is 'up and running', I begin picking up notes of toast, floral nuances, white pepper, coffee and dried fruit. I get a good amount of white pepper on the retro-hale. There is a very nice creamy texture going on here. The burn, so far, is dead on, razor sharp. And the ash is a flaky medium gray. The draw, at this stage, is slightly on the tight side.
2nd third
Transitioning into the second third, I begin picking up a change. During this transition, I start taking notice of oak, sesame, crushed red pepper, floral notes and some breadiness. The white pepper is very strong on the back of my throat, while the draw has loosened up, and is now perfect for me. The balance between the smoke aroma and the flavor profile is very good. The pepper on the retro-hale almost makes me sneeze a couple times, and yet is still pleasantly smooth.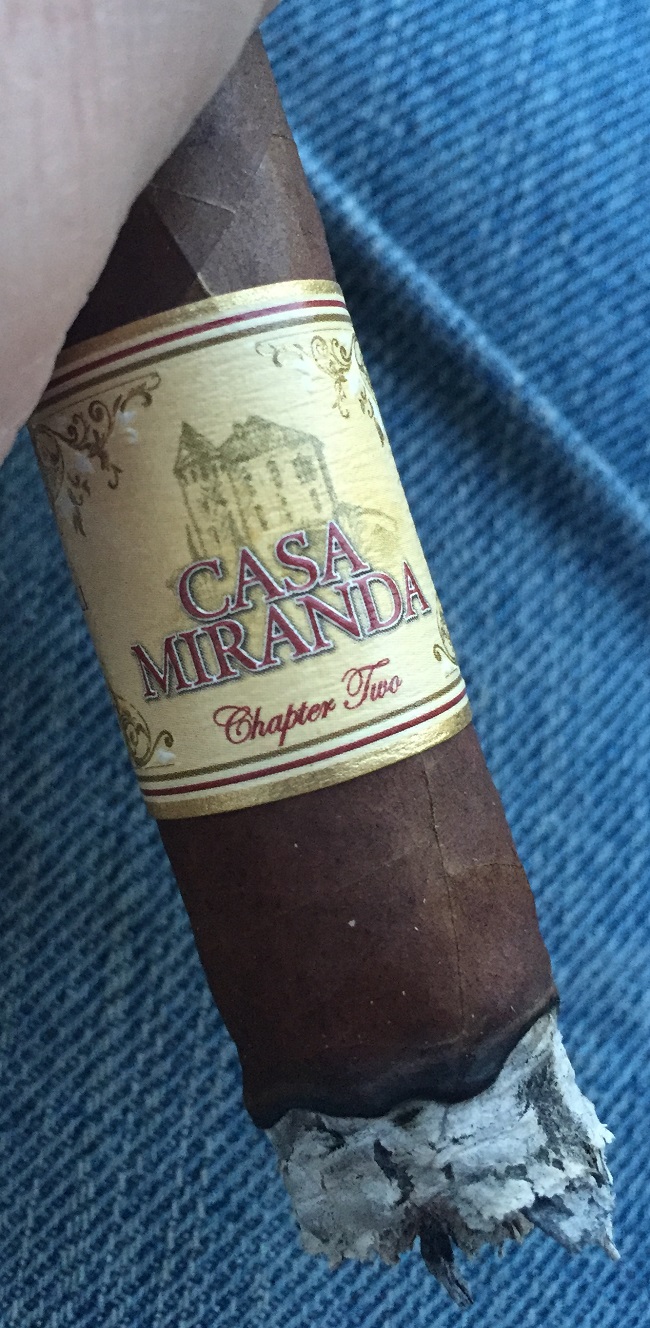 Last third
Moving into the final third, I enjoy picking up notes of sweet tobacco, slight citrus, barnyard, hay, grass and raisin. I still sense some of the base notes of toast and white pepper. There is a complexity in this cigar that melds everything together very well, and gives me a bit of trouble in terms of discerning all the flavors.
Afterthoughts
There was plenty of floral-laced smoke that just bellowed out of the cigar. The ash was always tight, and was a medium gray with flakiness. The cigar stayed cool all the way to the end, and became really smooth in the last third. A stick of this price and at this size really is a bargain. I would definitely keep a few of these around, if not a box.
Rating scores
Pre-light: 8
__________________________________________________
Please like my page at www.facebook.com/ACigarsTale and follow me on Twitter and Instagram @nhale1300.