Cubanacan Percy Ray 1928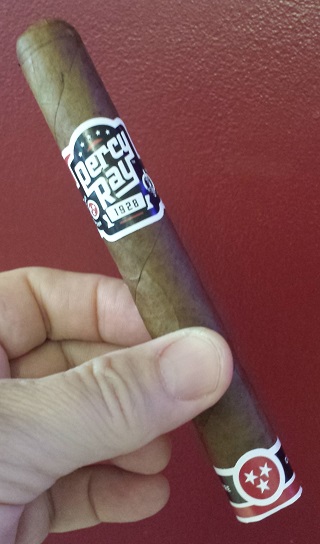 Editor's Note: Each week, our friends at the Smooth Draws Radio Show, based in Atlanta, GA, do a review of 'The Cigar of the Week' on their radio show, which can be heard Saturday mornings on AM1230 ESPN the Fan 2 (WFOM radio) from 9AM to 11AM. That review is printed (in its entirety) here on Cigarweekly.com, usually on the Monday following its broadcast.
The Smooth Draws Radio Show Pick of the Week
THE CIGAR
As our 'Premium Cigars of Georgia' cigar of the week, we've selected The Cubanacan Percy Ray 1928 by Nate McIntyre.
BACK STORY
Many of us in the cigar industry (and many more cigar enthusiasts) know Nate McIntyre from his presence in the retail and wholesale cigar sectors. From shop keeper to national sales manager, Nate has been a personable professional. In September of 2015, Nate announced, as Eastern U.S. Sales Manager for Cubanacan, that he would be branching out with his own cigar line – an annual limited edition, marketed under the Percy Ray Cigars banner, which would pay tribute to his grandfather.
Nate has stated that his goal with Percy Ray Cigars is simply to say thank you, give his grandfather (Percy Ray McIntyre) the honor to which he is due, and perhaps inspire other people to celebrate the same people in their lives.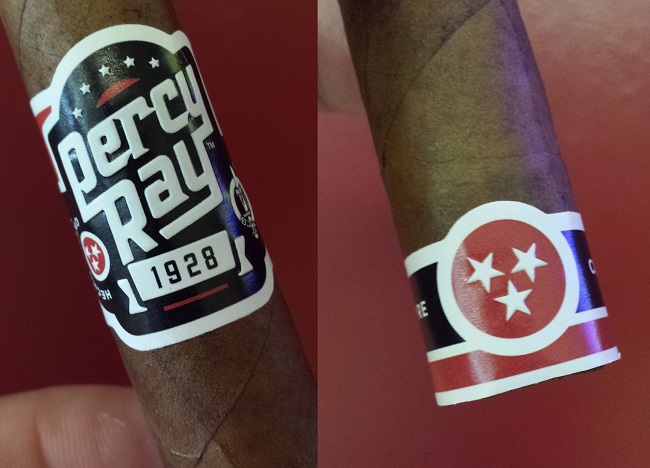 Nate's always said that his grandfather did not smoke cigars due to his religious beliefs. However, that fact didn't interfere with his grand-dad being happy for Nate's success in the tobacco business. Nate did tell me he was able to persuade his grandfather and grandmother to attend an event he was doing in their home town. He went on to say that his grandfather actually tried the cigar, enjoyed it and then said that he did not realize how many conservatives actually hung out in cigar shops. Nate's grandfather added that he would have to do it again.
The cigar actually had its national launch on December 11, 2015 at Riverside Cigar Shop in Jeffersonville, Indiana.

THE CONSTRUCTION
The Percy Ray 1928 – 1928 stands for the year Percy was born – is a limited edition regional exclusive to the southeastern part of the U.S. It's produced at the Cubanacan Cigars Factory S.A in Estelli, Nicaragua. The blend is unique in that it uses a darker, higher priming Cameroon wrapper. The binder is Nicaraguan, and the fillers are Nicaraguan. The cigar comes in one size – a 6-inch long x 50 ring gauge Toro sporting a closed foot. It's double-banded, and available in 10-count boxes. Only 800 boxes are produced yearly.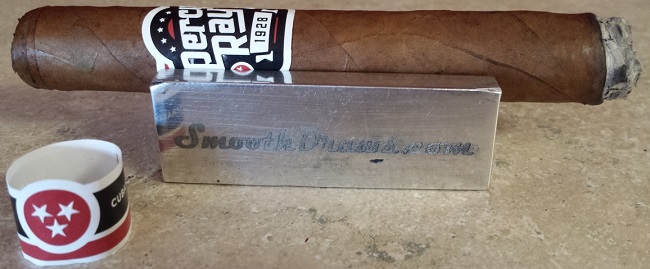 THE DRAW
There was a slight resistance in the draw of our cigar. But the draw was still smooth, offering a first-rate draw that produced ample smoke for tasting notes, and making the experience of smoking delightfully relaxing.

THE CIGAR TASTE PROFILE
We found the Percy Ray 1928 to be a mild to medium-bodied cigar. It was balanced and complex. We tasted a burst of flavor, with notes of semi-sweet chocolate, white pepper and leather. We also noted a woody oak and cedar-like flavor, along with hints of almonds and orange zest, as a black cherry characteristic teased the palate.

DOES IT GET A BUY RECOMMENDATION?
The Percy Ray 1928 is an excellent cigar – enjoyable, satisfying and rewarding. You must try this cigar. It might be hard to find, but the search will be well worth it.
We feel that all levels, from novice to experienced smoker, would enjoy this cigar at any time of the day or night. Therefore, we absolutely give the Percy Ray 1928 a Smooth Draws Radio Show buy recommendation!
__________________________________________________
Alan
Alan "Cigar Savant" Friedman
Doc
Gary "Doc" Laden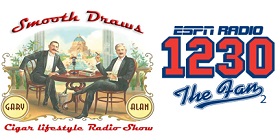 3605 Sandy Plains Road
Suite 240-147
Marietta, GA 30066
This email address is being protected from spambots. You need JavaScript enabled to view it.
This email address is being protected from spambots. You need JavaScript enabled to view it.