Perdomo Reserve Champagne Noir Maduro Robusto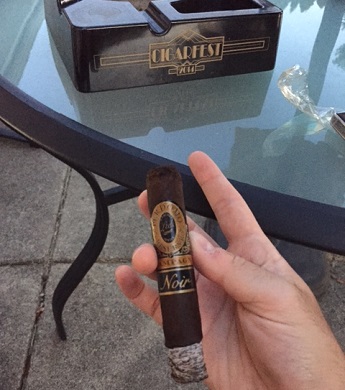 PUBLISHER'S NOTE: This review by Aaron Handelman (H311oLHD) is his second of cigars newly released at the IPCPR 2016 trade show.
I need to preface this review with the fact that I'm a Perdomo fan. In my opinion, Perdomo makes consistently good cigars at a great value point (the latter part of that statement represents an extra bonus for me!).
I've been a big fan of Perdomo's Lot 23's for years, and have enjoyed the rest of the cigars I've sampled from the brand as well. The Perdomo Reserve Champagne Noir Maduro Robusto is no different. I enjoyed this cigar from start to finish.

Upon removing the cellophane, I noticed a dark, somewhat shiny wrapper with a few harmless looking veins. A 'preflight' puff was somewhat sweet, and had a very rich tobacco flavor.

Once lit, this cigar instantly gave off plumes of smoke, and revealed a perfect draw.

During the first half of this cigar, I was getting mostly an earthy and somewhat leathery flavor. Towards the last two inches of the cigar, the taste morphed into chocolatey tones with an espresso finish, which was quite delicious!

Throughout my experience, the cigar displayed a razor sharp burn, which required no touch-ups. And it had a delightfully smooth finish.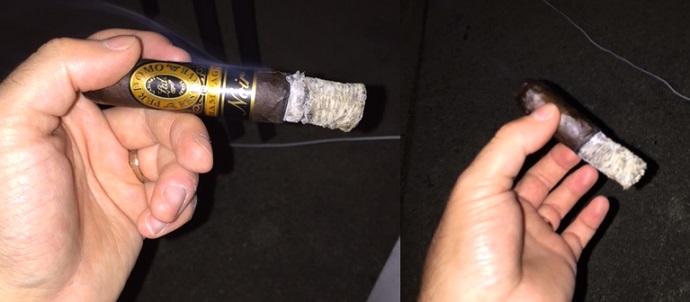 I would categorize the Perdomo Noir Maduro as a medium to full-bodied cigar with a medium strength. It is a cigar that could be smoked at any time of the day. However, I particularly enjoyed this as my 'dessert' after dinner.

Overall, Nick has a winner here! I would highly recommend this cigar to anyone, but especially to those who prefer Maduro wrappers. I would love to get my hands on more of these, and would definitely consider a box purchase!