A Cigar's Tale Review XVII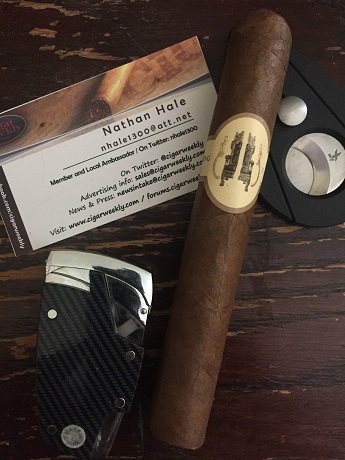 September 19th, 2016
Cigar name: The King Is Dead
Cigar brand: Caldwell Cigar Co
Wrapper: Dominican Republic (Natural)
Binder: Dominican Republic (Chrono)
Filler: Dominican Republic
Vitola reviewed: Premier (5 inches by 50 ring gauge)
Strength: Medium
Body: Medium
Price: $8.59
Visual
Taking a look at this dark brown cigar, I take notice of a slight tooth. The seams are tight, the cigar is firm, and I find no flaws on the wrapper.
Cold aroma
The scents coming off of the wrapper are floral, leathery, cedar-like and – believe it or not – offer a hint of what I can only describe as Coca Cola. The foot presents with more raisin, toffee, cream and hay
.
Cold draw
After cutting the cap, I take a couple pre-light draws to see what flavors I can pick up. I get notes of salt, peanut, cedar, flowers and grass.
1st third
In the first third of this very nicely constructed cigar, I take note of the flavors presented. The hints of peanut, cedar, toast and cask are harmonious and really pleasant. A nice aromatic smoke is present, and my cigar encounter is proceeding nicely.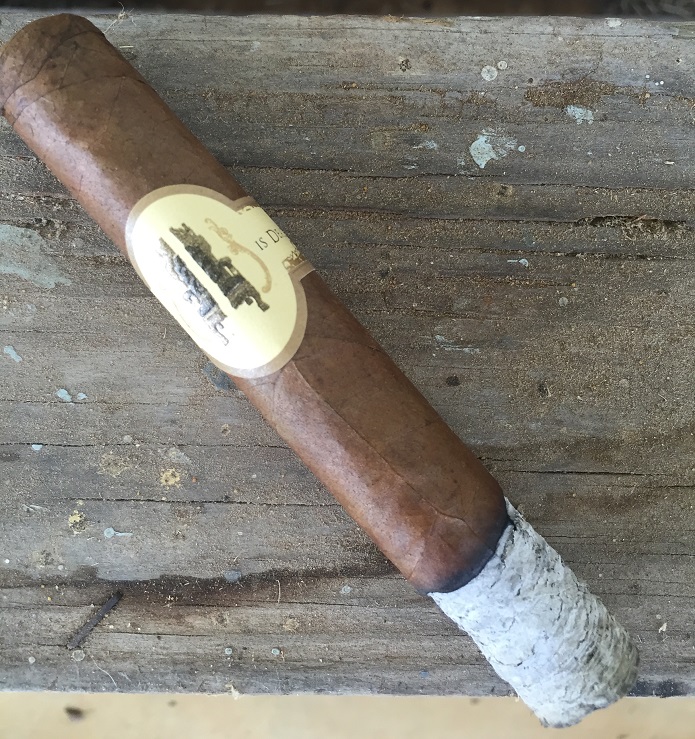 2nd third
The second third presents a sharp change in the flavor profile. Notes of earth, coffee, almond, cocoa, black pepper and cedar come together very nicely, and create a nice smoking experience.
Last third
As I move into the final third of this cigar, another change occurs. A combination of flavors, presenting as espresso, hay, almond, cream, toast, black pepper and cedar, is found throughout the remainder of the cigar.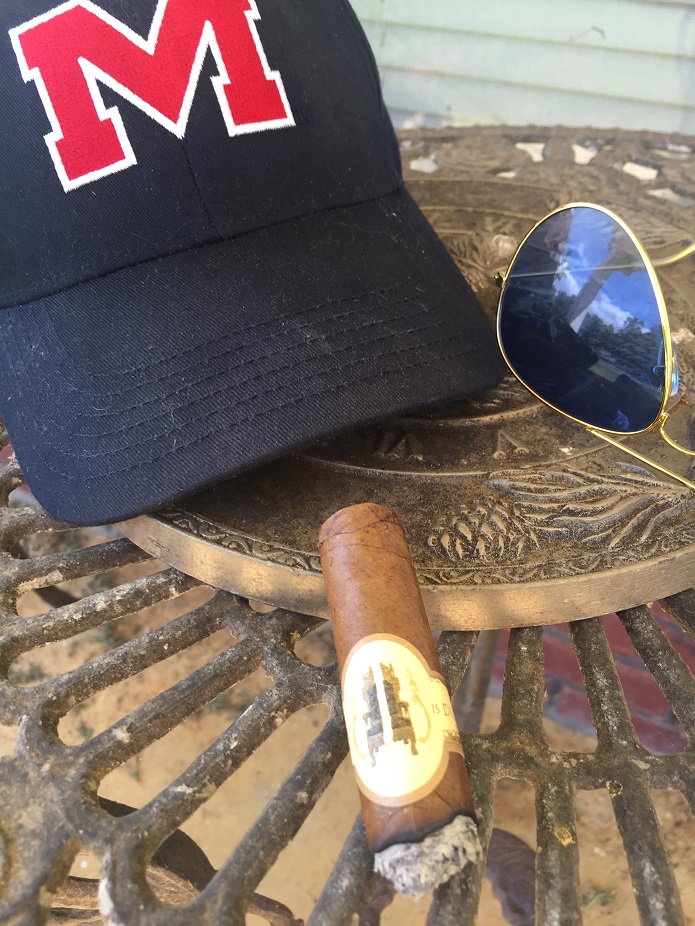 Afterthoughts
Caldwell Cigars has another great cigar here. The King Is Dead burned evenly, had a nice draw and was pleasing from the beginning to the end. A solid construction and a good flavor profile made for an enjoyable smoking experience. I definitely will be getting some for my humidor in the future. Thanks to @RCiaschini for the stick to review.
Follow me at www.facebook.com/ACigarsTale, on Twitter and Instagram @nhale1300. You can check out more of my reviews, and reviews from other great reviewers, at Cigar Weekly.