Serino Sublime XX Maduro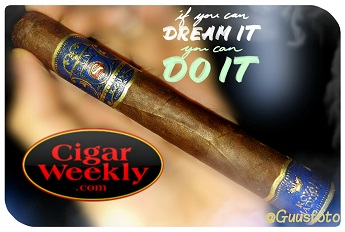 September 5th, 2016
Having received an IPCPR 'gourmet' cigar sampler from the kind folks at Cigar Weekly, but with no accompanying information, I will kick off this review of the Serino Sublime XX Maduro with some quoted text.
"The strongest of the line is Maduro XX, using an Ecuadorian Habano 2000 Oscuro Maduro wrapper over the aforementioned Nicaraguan binder and fillers. It's offered in Robusto (5 1/8 x 48), Belicoso (5 1/2 x 52), Toro (6 x 52) and Sublime (6 1/4 x 54). All four blends are offered in boxes of 20 with suggested retail pricing between $11.50-12.95 per cigar."

"The company told Halfwheel it intends to ship the cigars during the 2016 IPCPR Convention & Trade Show, which kicks off July 25 in Las Vegas. It is a separate company headed by Tony Serino, who also is the owner of APS Distributors, best known for its Niño Vasquez and Vallejuelo lines of cigars."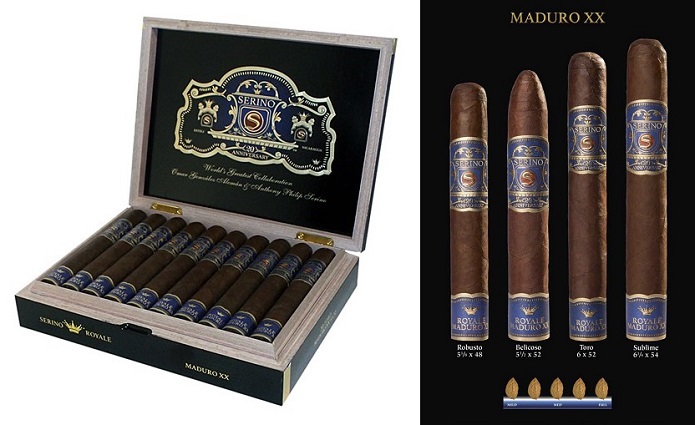 "Update – The original version of this story indicated that APS Distributors was the company behind the brand. APS Distributors is not the parent of the brand. Serino Cigar Co., which has the same owners as APS, is the parent of the Serino brand."

Now for my impressions...

The Serino Sublime Maduro XX was an immediate eye catcher. When I held it in my hand, I noted the beautiful construction. Even the smallest details were indeed sublime!

This seemed a very promising start. But my expectations were now so high and that I feared they might influence my overall judgement. I was so curious about this cigar that it was difficult for me to let it rest in my humidor following a long flight back to the Netherlands. After three days, I simply couldn't wait any longer. I took the cigar out of the package so I could finally smell it and have a closer look.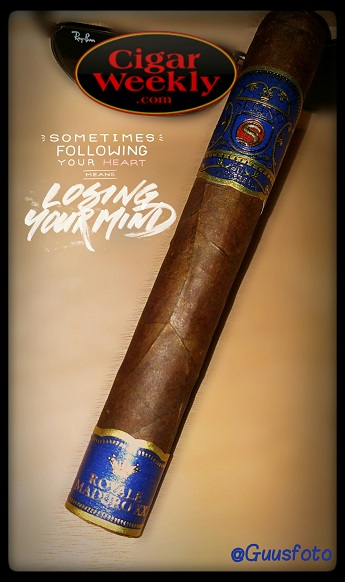 What a piece of art! I could feel, see and smell this aspect immediately. As a matter of fact, I could not find any outward negatives regarding this premium handmade cigar.

The cold aromas were surprising – deep earth, leather and hay. And there was, at this moment, no sweetness – something I didn't expect from an Oscuro-Maduro wrapper. I knew the binder and filler were Nicaraguan (already a positive for me), and wondered if my personal preference could have changed at all after five years?

Carefully cutting the head, I tasted the pre-light draw and was lost for words. I already knew this one was well on the way to being my new 'number one' cigar.

After attentively warming the Sublime up, an aroma composed of deep earth and the delicious sweetness of the Oscuro-Maduro outer leaf entered my nose. A first puff enticed, and immediately led to a second.

This auspicious opening set the tone, as I experienced a good 'shot' of pepper in my nose as well as a wonderfully full-bodied sensation. (I usually don't get that characteristic in the first third of a cigar.) I tasted earth and strong espresso, while the expected Maduro sweetness remained in the background. There was even a silty taste from the wrapper – that always makes me a confirmed Nicaraguan fan.

The smoke output was amazing for such a well-constructed and big cigar. After a minute or ten, I was rendered silent, and felt as though I wasn't on the planet anymore. A mild aftertaste of salmiak (salty liquorice), not recognizable in the puffs, lingered on.

The buildup in strength of this XX line is notable, leading me to believe that a less experienced smoker would probably write a completely different review. That said, this is my kind of cigar – a gift from heaven for the premium cigar world.

Draw/smoke: output: 9
Construction: 9.5
Strength: 10
Flavour: 10
Construction details: 10


My new favorite cigar!
___________________________________________________
Review & photography by: Guus Elgersma (guusfoto)
Commercial images courtesy of 2guyscigars.com & halfwheel.com
Translation-editing: Valerie Elgersma, my love!
Final text editing: Doug Kuebler (jazznut)