Hoyo Toro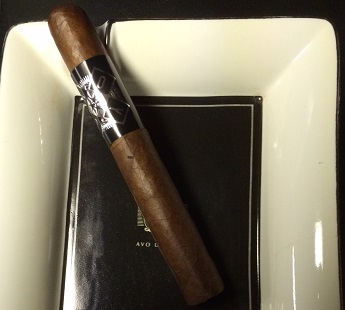 October 5th, 2016
Ask any member of Cigar Weekly familiar with my taste preferences, "Who makes my favorite cigars?", and they will quickly identify Punch and Hoyo De Monterrey (HDM). There is just something about these Honduran-made cigars that works for me. While I certainly enjoy cigars made in other locales and by other cigar makers, Punch and HDM cigars are the ones that I keep coming back to. They are definitely my go-to cigars.
And it's not just one or two types of the Punch and HDM cigars that I like. I like them all. That cannot be said about other cigars. For example, one of my favorite cigars is the CAO Brazilia Gol. But all of the other CAO cigars, including the different sizes within the Brazilia line, are not amongst my favorites. It's not that those other cigars are necessarily bad. It's just that they don't keep me coming back. When you've been smoking cigars as long as I have (more than 15 years), you've tried just about everything and you know what you like. I like the Punch and HDM cigars.
In the spring of this year, HDM announced that they would be releasing a new cigar line, which would simply be called 'Hoyo'. Unlike almost all cigars (including those made by Punch and HDM), the Hoyo line would only be available at Brick and Mortar (B&M) retailers. In other words, these cigars would not be available via the internet and mail order.
This created a problem for me. Living in New York, which 'boasts' some of the highest tobacco taxes in the nation, I purchase almost all of my cigars through online vendors (such as JR's, Hoyt's, etc.). For me, purchasing the new Hoyo would be difficult (most cigar dealers in my area have gone out of business) and costly.
Fortunately, our very own Big John made arrangements for me and other Cigar Weekly members to buy some of these new cigars. John purchased them from his local B&M, and then mailed them to us. I ordered a box in the Toro size, and waited in eager anticipation.
My box arrived, and upon opening it, I saw what I was expecting – beautiful, dark brown cigars.
After letting them rest in my Aristocrat cabinet humidor, I took one out and removed the cellophane wrapper. I noticed immediately that this cigar had almost a shine to it. It was a shine I have not seen on most cigars. The cigar felt perfect, with no soft spots or tears. It clipped perfectly, and my pre-light draw was close to ideal.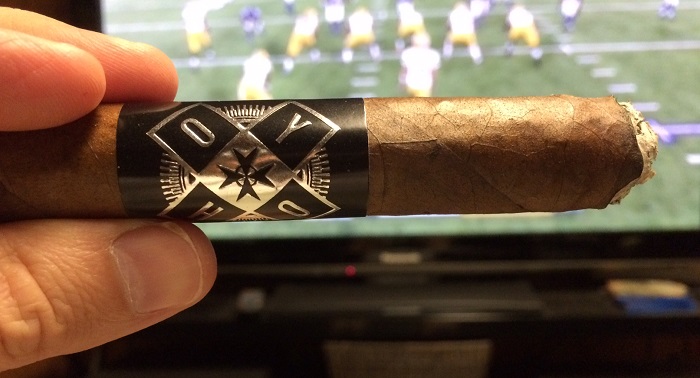 Upon lighting this beauty, I again noted the excellent draw. However, I also noticed an increase in power over other HDM cigars I'd smoked in the past. I could feel the pepper on my lips and the back of my throat. This sensation wasn't overpowering, but the cigar definitely had a lot more kick. The flavor profile included mostly earthy flavors in addition to the pepper.
What surprised me the most about the Hoyo Toro was how long it lasted. The first one I smoked went on for 2.5 hours. I was rather confused, given the fact that this was a Toro-sized cigar and it wasn't plugged. I did need to relight it once or twice. But the burn was even, and there was no difficulty relighting the cigar. Although I suspected the cigar was probably overly moist, that didn't seem to coincide with the fact that it burned so well and produced wonderful, almost chewy mouthfuls of smoke with each draw. I was dumbfounded.
As I lit up more of these Hoyos over the coming months, the time spent to smoke them did not change. All of the cigars were taking two to three hours from start to finish. Not that I minded this at all – especially when watching a longer movie. But I just couldn't figure out how or why these cigars were lasting so long.
When smoking my second-to-last cigar from the box, it suddenly all made sense. I finally figured out why this Toro-sized cigar was lasting for up to three hours. It had nothing to do with construction of the cigar. Rather, it was related to the strength of the cigar, which had altered the way I smoked each one.
Because the cigars were so powerful, I found that rather than taking a draw every minute or so, I was only taking a draw every two minutes. The power of the cigars, while enjoyable, resulted in me smoking them at a slower pace – which helps explain why each cigar would burn evenly but would extinguish itself at least once during my smoking session. The cigar was going out because I was not taking draws frequently enough. And my reduced drawing resulted in the cigar burning for much longer.
Overall, I really liked the Hoyo Toro. It was stronger than what I usually prefer, but I seemed to naturally accommodate that factor by smoking slower than usual.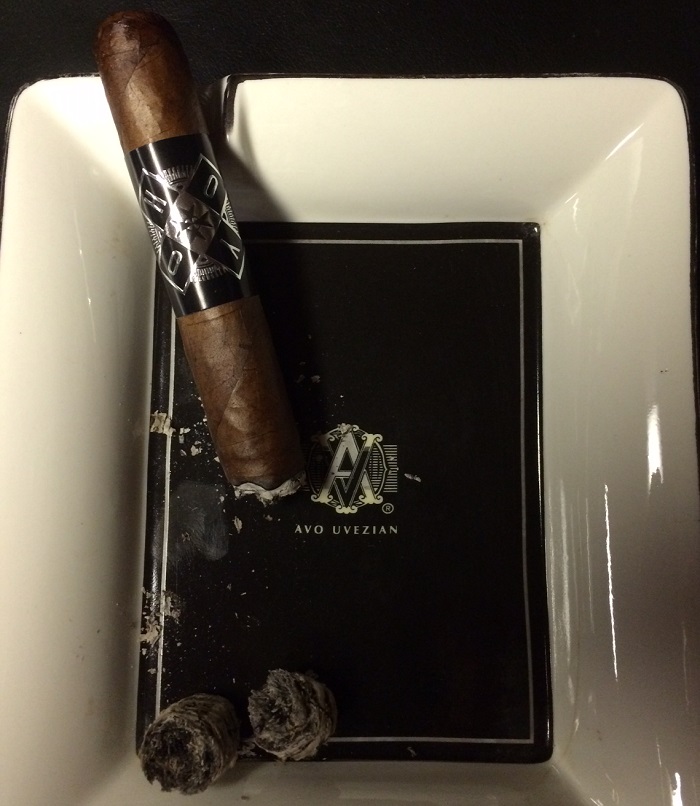 Of course, because the cigar may take 2 hours or longer to complete, it's not the ideal cigar for all occasions. I would only smoke one when time allowed. Even then, if I were not in the mood for such a strong cigar, I might pass on the Hoyo. It's an excellent cigar, but it might be a little too strong for some.
My cigar ratings analysis:
Appearance and construction: 5/5
Burn: 5/5
Draw: 5/5
Aroma: 4/5
Flavor: 8/10
Taste/aftertaste: 8/10
Overall quality: 10/10
Total: 45/50