Decadence for Everyone: Maduro Gordo by Paula Cigars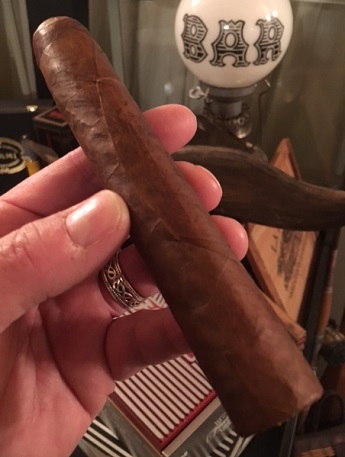 October 17th, 2016
For me, the anticipation of smoking this Maduro Gordo rivals the feeling one has when planning that special time to break into one's finest, aged, top-shelf smokes – perhaps a Limited Edition Arturo Fuente, an Anniversary Padron, a Salamanca Mesmerize, Matthew or 1502 XO, a Tatuaje TAA or AVO LE. (For me, it's usually my Liga Privadas.) Whatever it is for you, it's a special moment – not the least because of being able to share with friends the cigar's taste, aroma and source (from which your friends can then buy their own). Although at Paula's pricing, you can afford to be generous.
So today is your lucky day, because I'm about to share with you a smoking experience that will hopefully be one you get to enjoy for yourself.
I'm speaking of a cigar that hails from the Dominican Republic, and comes by way of New York City. I have had the good fortune of obtaining these cigars in the Gordo size format, which is my favorite, but for now is in limited production.
This angel's cut of Dominican and Nicaraguan long leaf fillers, grown from Cuban seed and expertly wrapped in an exquisite Ecuadorian Sumatra outer leaf, is as pretty to look at as it is enjoyable to handle. The wrapper is rich golden brown in color, smooth and oily to the touch, and exhibits good heft in the hand and a toothy feel in the mouth. What more could one ask for?
I always allow my cigars to rest for a minimum of two weeks (in a properly maintained humidor) after travel – a lesson learned from mentors, of whom I have many.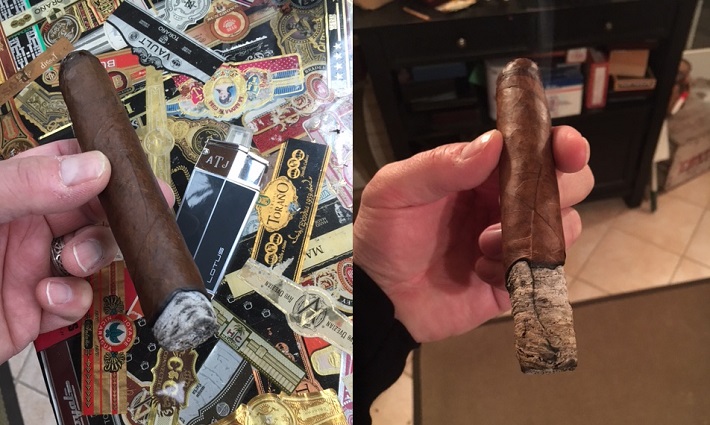 The superior construction of this cigar lends itself to a consistent, cool, even burn. The need for touch ups is rare, if not nonexistent – even while driving with the windows down or in breezy conditions. Regular rotation of the cigar in the hand keeps it burning beautifully.
The cold aroma is rich in tenor, and gives off leathery, earthy scents. Upon lighting, the leather aspect really comes to life, and is joined by a mild and pleasant aroma of chocolate.
I am not a smoker who can parse out the many subtle flavors that many of my fellow BOTL and SOTL can. But I can assure you that, even with my less educated palate, I am enjoying this cigar thoroughly.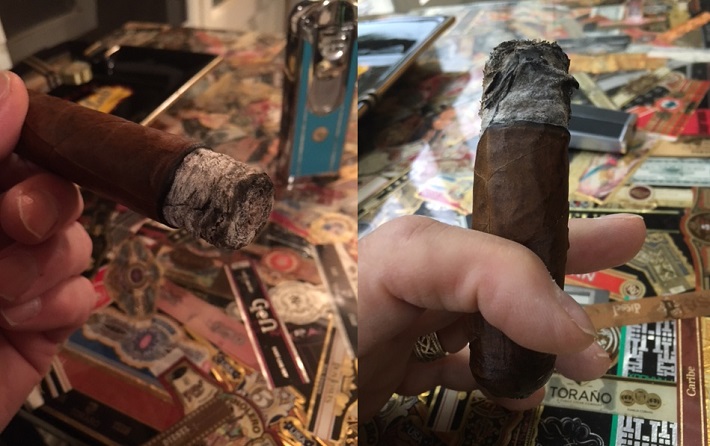 I manage to pick up some baking spice in the first third of this cigar, and find it remaining true to this flavor element throughout. In my humble opinion, this cigar doesn't hold any surprises apart from its price, wonderful flavor and aroma – all this for a cigar you've probably never tried, and possibly haven't even heard of, until now.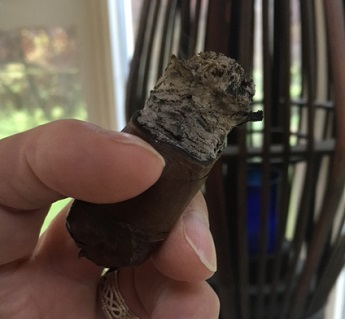 As I near the end of this perfect smoking experience, it's time let you in on the incredibly reasonable price point of Paula's entire line of expertly crafted, premium vitolas. These cigars are sold naked and by the bundle, although I have seen some in circulation with bands identifying her boutique brand. Bundles of 15 to 25 cigars come in diverse shapes, blends and wrapper variations, and range from $95 to $125 a bundle (for most). Thus, at $4 to $5 a cigar, these exquisite smokes can represent daily pleasures for the aficionado or for those new to the 'sport'.
I highly recommend that you try these excellent cigars before they become widely known, when their limited production may keep you waiting at the mail box for your next bundle. Currently, Paula cigars are being produced at a rate of about 10,000 per year, although I have a feeling she is about to be in the hunt for some additional rollers to keep up with the demand for these excellent premiums.
To introduce new customers to her treasures, she has just posted a sampler of ten premium cigars for only $35.99. Jump on this deal while it lasts, or just get yourself a couple of bundles. They won't disappoint.
Say hello to Paula on Twitter at: @paulacigars
________________________________________________
Anthony Toland (Cigar Gent, AKA CV-66 @redrockscanyon on Twitter)