El Güegüense Robusto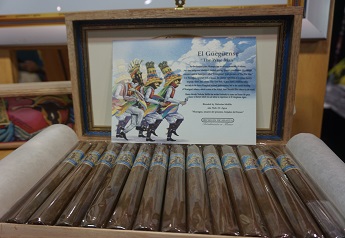 November 2nd, 2016
This Robusto sports a beautifully rendered brown wrapper and cap, and seems – from the unlit aroma – to promise an ideal medium to full flavor. I pick up more complex notes from the foot.
The cigar clips and lights easily, and proceeds to produce a near perfect draw. The generous initial draw delivers wonderfully toasted tobacco notes with back notes of almonds. The burn is fairly clean, and the ash is a medium to light grey. Plenty of smoke emits from this fine cigar.
There are nice medium flavors of tobacco and nuts, along with a hint of cinnamon, as the cigar develops. However, I do experience a bit of heat early on, indicating that I need to slow down a bit. The Ecuadorian coffee I've chosen to pair with the Robusto is proving a good match.
At the one-third point, the flavor is holding closely to that toasted tobacco profile, with back flavors of nuts. A bit of pepper has snuck in to enhance the flavor. Slight hints of cocoa are appearing. I'm thinking these flavors would have been supported well with a chocolate stout, which I've been denied tonight. That said, the coffee is providing a reasonable substitute.
A bit of creaminess now begins to develop, further enhancing the flavor. Overall, this is a very nice, complex cigar. Although the coffee is proving a fair complement, I cannot stress how much better the cigar would have been with a chocolate stout.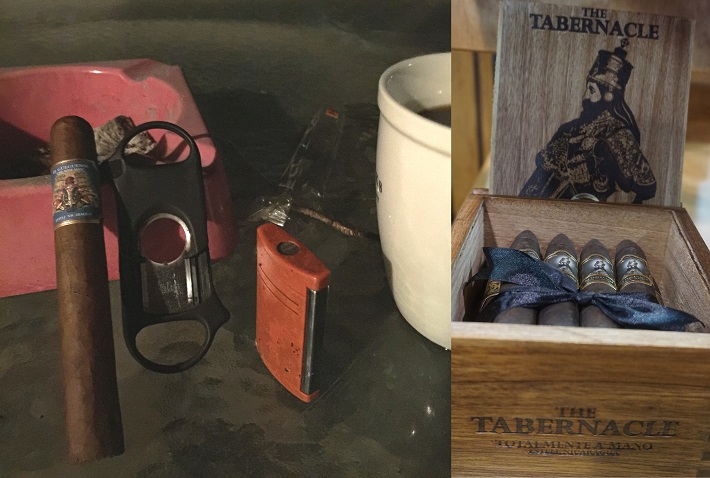 As was the case with a previously reviewed Tabernacle, this cigar is very well balanced and complex. As a side note, a good friend of mine also smoked the Charter Oak (another mydietblog creation) and gave it very high marks too.
Continuing on, I take note of the firm medium grey ash, which speaks to the excellent construction of the cigar.
Two-thirds of the way in, the pepper kicks up a bit, adding to the complexity. The Güegüense Robusto keeps at a sage degree of combustion, providing plenty of smoke and filling the room with a pleasant aroma – a most enjoyable cigar. I end up having to put it down at the one inch mark due to finger burn.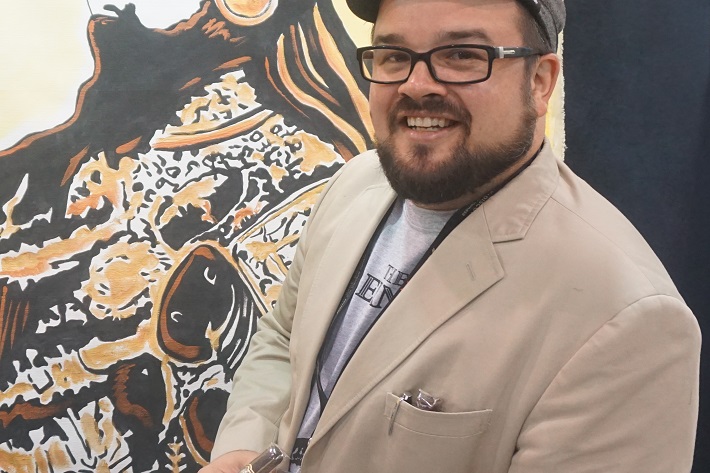 Nick Mellilo is certainly a master of blending cigars, and this Robusto is no exception. It definitely represents a good addition to anyone's humidor, and earns a solid 8.75/10 on my rating scale. Paired alongside the right beverage, it would likely rank even higher.
__________________________________________________
Jeff Slatton (jefslat) resides in the San Antonio, TX area.