La Gran Llave Double Corona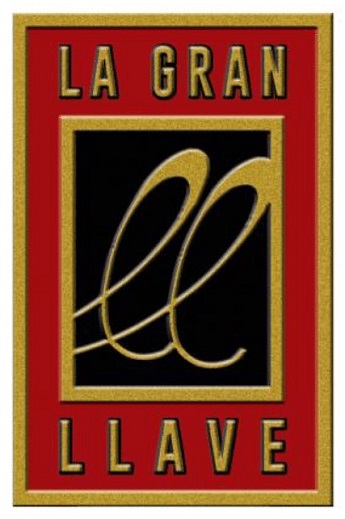 November 3rd, 2016
This cigar represents another new release from the A.J. Fernandez Company.
Right off the bat, I sense cocoa notes from the wrapper. There's a perfect cold draw along with some spices from the foot. The smooth box press speaks to the impressive construction.
At first, the flavors are deceptive, being very light on the way in and plentiful on the way out. Light cocoa notes mix with almost pipe tobacco flavors. Very light pepper notes are present in the nose.
The box press makes it very easy to hold and smoke this cigar. Something I failed to notice before is that the band denotes Reserva No. E560FE, so this may be a limited release.
The ash is a mottled grey, notably solid and with no flaking. The draw is very smooth and yields wonderful tobacco notes with very pleasant coffee and cocoa flavors. The burn is a bit slanted, but nothing crucial at this point.
I tap the ash at two inches, as it's starting to curve. The end of the ash displays a nice conical burn, indicating the ligero is mostly in the center – another sign of excellent construction.
At the one-third mark, the smoke remains smooth, and takes on a very pleasant creaminess. This cigar displays all of the qualities one would expect from A.J. Fernandez. Its outward beauty is exceeded only by its flavor. It is easy to see why so many manufacturers collaborate with Fernandez for the blending and manufacturing of their products.
My chocolate stout proves a perfect match, accentuating the cocoa undertones of the cigar. In my opinion, it is the perfect beer for Maduro and Oscuro cigars.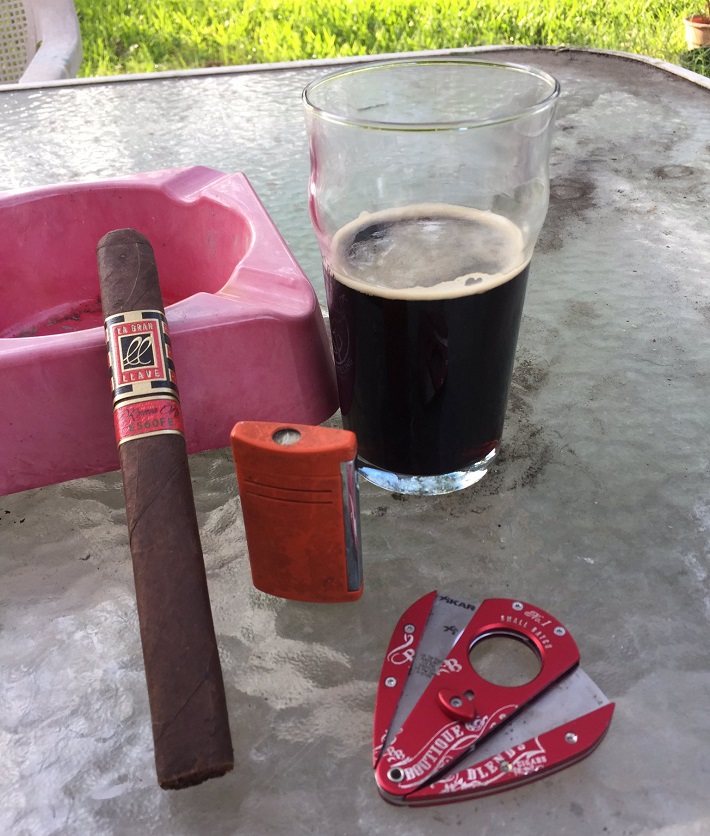 Hints of leather and cinnamon begin to develop about half way through – a very solid mixture of flavor for a very complex cigar. The burn remains angular, but with no canoeing. At one point, I try to even out the burn, but it returns to the same angle as before.
The smoke remains medium to full throughout – something of a surprise for a cigar with such a dark wrapper. At the two-thirds point, the flavor settles into a rich leather and tobacco mode. A slight bitterness is easily resolved with a light purge.
As the cigar winds down, the combustion evens out, and remains so until my fingers start burning. Nevertheless, the smoke itself never gets hot. I finally put the La Gran Llave down with about one inch remaining.
This is a very fine cigar that needs to be smoked by everyone. It earns a solid 9.25/10. Joe Bob says, "Check it out."
__________________________________________________
Jeff Slatton (jefslat) resides in the San Antonio, TX area.