Mike Bellody Imperia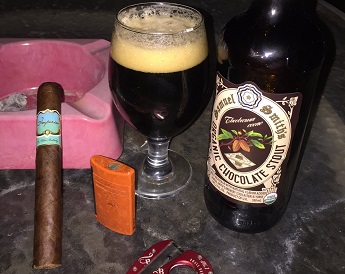 November 9th, 2016
Wrapper: High Priming Dominican Havana Vuelta Arriba
Binder: Dominican
Filler: Dominican & Nicaraguan
The Imperia boasts a smooth dark wrapper with aromas of leather and... peppermint? As confirmed by my wife, the wrapper does indeed smell of peppermint.
The cigar clips perfectly, and I cannot wait to fire this sucker up. I'm pairing it with my usual chocolate stout.
An ideal pre-light draw leads to a perfect lit draw. There is a sweetness to the smoke that draws to mind the flavor of – you guessed it – peppermint. However, there are lots of other flavors going on here as well, so this is no one-trick-pony cigar.
In fact, woody, leathery and tobacco notes take over almost immediately, although that hint of peppermint still lingers. The flavors are developing quickly – the sign of a wonderfully complex cigar. The ash is a light grey, and the burn is very clean.
The burn develops a slant about one-third of the way in. But is not canoeing, so I ignore it. By now, the flavors are solidifying into a combination of fine toasted tobacco and well worked leather, while the peppermint is fading away almost completely.
The tastes are a bit south of smooth, which is not a problem. This is a full-bodied and flavorful cigar that is most pleasant. I don't sense any creaminess.
Given that there's lots of smoke, even without double clutching, the Imperia is a full bodied dream. A bit of pepper then develops in the nose, making the cigar that much more enjoyable.
And oh, how enjoyable it is! At the two-thirds mark, the flavors continue to please the palate without the smoke heating up one bit. A nice woodiness develops to complement the leather and tobacco notes. Also, a hint of almonds emerges in the under-flavor.
This is developing into one of my favorite cigars from the 2016 IPCPR. In fact, the Imperia is so tasty that I am forgetting to drink my chocolate stout. I am absolutely loving this stick. It's exquisite.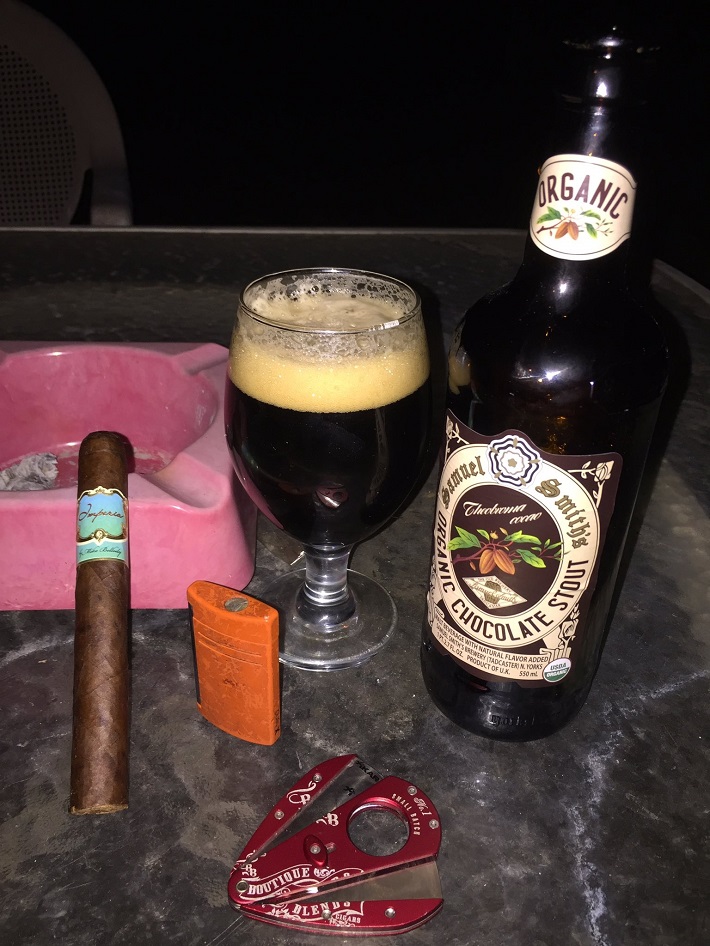 The burn evens out with no corrections on my part.
With its almost perfect construction and wonderful complexity, The Imperia earns a noteworthy 9.76/10. Joe Bob says, "Definitely check it out."
__________________________________________________
Jeff Slatton (jefslat) resides in the San Antonio, TX area.