Aging Room Oliveros Gran Retorno 2 Habano

November 17th, 2016
From the Aging Room website:
"The Oliveros Gran Retorno Habano ... features a Nicaraguan Habano wrapper with a Nicaraguan blend filler of Jalapa, Condega & Pueblo Nuevo with a Nicaraguan Habano binder from Estelí."
This very dark Robusto has an oily if somewhat rustic appearance. The wrapper smells like your favorite leather jacket, and the foot smells like unsweetened cocoa. The cigar exhibits a firm bunch, and offers a good medium draw with leathery overtones.
My initial draw tastes of cedar along with some leather notes. There is plenty of smoke, which also gives off a cedar aroma. I sense some sweetness on the lips from the wrapper.
This cigar displays an even burn with a medium grey ash, which is firm. The mild to medium smoke is very smooth and flavorful.
At the one-third point, I have to touch up the wrapper to correct a minor run. Some almond notes then join the leather and cedar. The smoke seems to be getting milder as the cigar progresses, before pepper notes kick in and it returns to medium.
Approaching the two-thirds mark, light cocoa notes appear even as the pepper vanishes. The smoke remains smooth and plentiful.
The cocoa notes subsequently fade, leaving a very pleasant, medium-bodied leather flavor. Another slight retouch evens up the burn.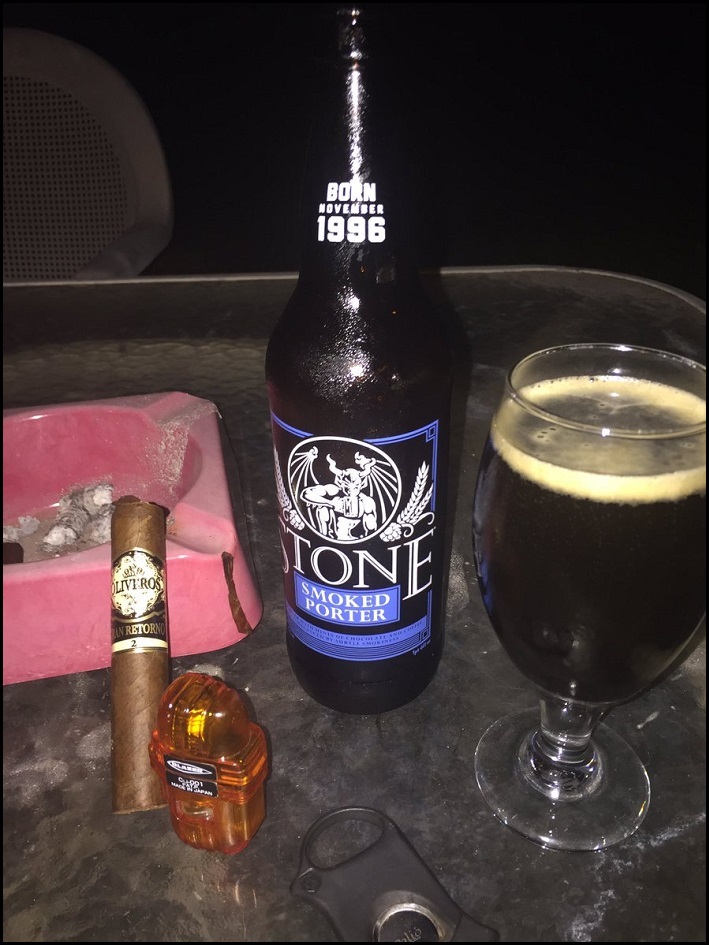 This is a very-easy-to-smoke cigar that would go as well with coffee as it does with the Porter I've chosen to pair it with. Its complexity and pleasing amount of smoke, along with good construction and draw, earn it 8/10.
Joe Bob says, "Check it out."
__________________________________________________
Jeff Slatton (jefslat) resides in the San Antonio, TX area.