Dunbarton Tobacco & Trust – Part I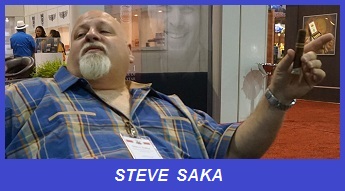 February 2nd, 2017
Steve Saka, former CEO of Drew Estate and creator of the Liga Privada line, is in his third year of producing his own cigars, which include the Sobremesa and (as of 2016) the Mi Querida. Both lines are excellent, and represent fine examples of Steve's craft.
In this article, we're going to kick off a three-part series on Dunbarton Tobacco & Trust with a 'double-review', written by two of our most experienced cigar aficionados, of the Sobremesa Short Churchill – a cigar that garnered a third-place award in Cigar Weekly's Top 10 Cigars of 2016!

Sobremesa Short Churchill
Review by Doug (Mad Dawg):
Size: 4.75 inches by 48 ring gauge (Parejo)
Wrapper: Ecuadorian Habano Grade 1 Dark Rosado
Binder: San Andrés Negro
Filler: Nicaraguan and Pennsylvanian
Construction: Very even, consistent, smooth. Heavy in the hand, no soft spots. Curls of black Ligero visible at the foot. Wrapper a lovely dark Rosado, lightly veined, slight sheen of oils. Beautiful!
Pre-light aromas: Cocoa, cedar, lush sweet tobacco.
Pre-light flavors: Earthy/woody, leather, slight molasses sweetness from the wrapper. Draw is perfect, with just the right amount of resistance.
First draws: Dark wheat toast with a hint of honey and cinnamon. Rich notes of cedar and cocoa with a slight black pepper bite. Full side of medium-bodied... I may have wanted to wait until after dinner to burn this one! Finish is long and smooth, with woody/cedar notes.
First third: Ash mottled light/dark gray, a bit flaky, very firm. Even burn, not requiring touch-ups. Flavors consistent with first draws, with that quality Nicaraguan tobacco lushness coming through.
Second third: Deep, dense mouthfuls of smoke with gentle draws. Flavors deepening while remaining consistent. Very smooth, excellent.
Final third: Basically more of the same. Never turned bitter or tarry, and remained excellent without demanding purging. Pleasant from start to blistered fingertips.
Smoking time: 90 minutes.
Scores (Using the Cigar Weekly scale):
Appearance and construction – 5/5
Burn – 4.5/ 5
Draw – 5/5
Aroma – 4.5/5
Flavor – 9/10
Taste/aftertaste – 9/10
Overall quality – 9.5/10
Total – 46.5/50 (Five stars – Superior)
Highly recommended!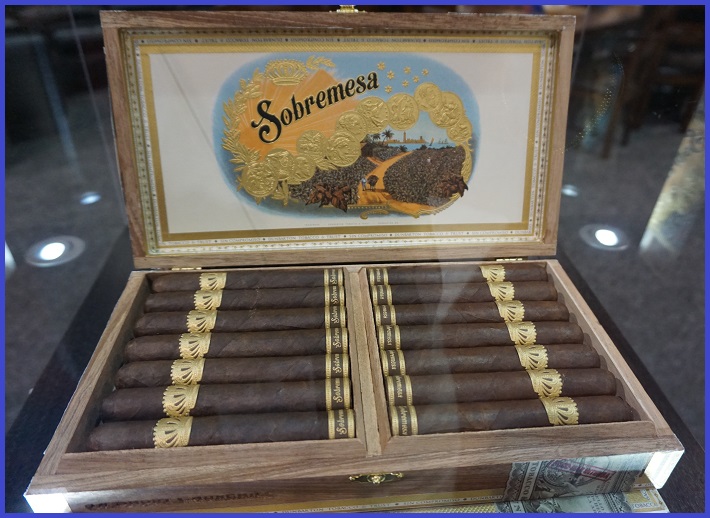 Review by Andy (ak2000):
Just a great looking cigar. Dark reddish brown wrapper, very smooth with only a couple of slightly noticeable veins. Beautifully constructed, evenly firm throughout, perfect triple cap. Mild tobacco, spice and leather aroma coming off the wrapper.
Clipped with SAK scissors. Perfect cold draw with some herbal notes. Did I mention the phenomenal quality of construction? First puff gives me a blast of spice and toasty tobacco flavors.
This cigar quickly settles into earthy and dough-like notes. Generous smoke production. There is a slight bitterness on the palate – not a bad thing. Twenty minutes in and almost to the halfway point. Smoke has a slightly creamy character now. Definitely on the stronger side of the spectrum, though slightly less than medium-bodied.
Last third now, and the flavors intensify. Total smoking time around an hour. A very enjoyable cigar.
Final thoughts: This one is supposed to be a lighter smoke than the rest of the line, which I would agree with. Not as intense in flavor as other Sobremesa cigars I've tried but, as mentioned, on the strong side. While I do enjoy a strong cigar in the morning on occasion, I think this one may be best at the end of the day. From my experience, it kind of reminds me of a well-aged PSD4 in that regard (before the homogenization of Habanos around ten or so years ago). Definitely box-worthy.