Galano Clasico Robusto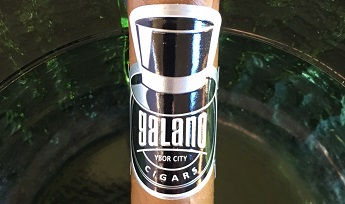 February 13th, 2017
Cigar size: 5 inches by 52 ring gauge
Sometimes, it seems as if there is a new boutique cigar maker appearing every other day. There's just no end to them. One of the latest on the scene, Galano Cigars, comes from the heart of the American cigar industry. This firm makes cigars in the historic Tampa neighborhood of Ybor City. That's like saying a young man plays football at Alabama – it's a safe bet he's a baller.
The owner of the brand is not named on the website, although reference is made to the Galano family – that's probably a euphemism for the entire company. So there is indeed some mystery to this brand. The big question is, can Galano hang with the real players?
Galano is a Spanish term meaning elegant and tasteful. And that phrase accurately sums up the company's image and philosophy – making cigars that are elegant and refined, exhibiting both excellence and sophistication.
Galano entered the market in January of 2016 with the first of its three lines, named Clasico. The other two lines are the higher end Selecto and Limited Edition. The Clasico line is composed of three vitolas – a Robusto, a Torpedo, and a chunky Toro. The cigar that I am reviewing is the Robusto. I had two samples on hand, and this review is a composite of my experience with both.

The Galano Clasico Robusto sports a black and silver band that is composed of a top hat, 'Galano' and 'Ybor City'. The simple, stylish logo aptly represents the company's excellence and sophistication credo. The standard-sized Robusto is wrapped in Connecticut leaf, while the binder is Nicaraguan and the long filler is a Nicaraguan/Dominican blend. Of course, the cigars are proudly rolled in Tampa, Florida.
My samples appeared medium brown and smooth, with a few very tiny veins. There were no flaws, blotches or tears. Both samples were soft and loose when squeezed, but consistent from head to foot.
The pre-light smell was fruity, sweet and syrupy. I used a punch-cut and a cedar splinter to light the cigars. The cigars fired up with ease, and the draw was effortless (loosely packed). There was plentiful, wonderful-smelling smoke. The burn was a tad fast, though even and not particularly hot. The resulting ash was medium-gray and surprisingly sturdy, with small, symmetrical rings. Smoking time averaged forty-eight minutes. That's about right for a cigar of these dimensions.
My first puffs were decidedly mild and pleasant. A few draws more, and black pepper said, "Hello." In a couple of moments, spicy pepper then showed up, although subdued. There was also sweet fruit, cedar and nuts.

In the middle third of the cigar, I noted a tanginess like sharp cheese or vinegar.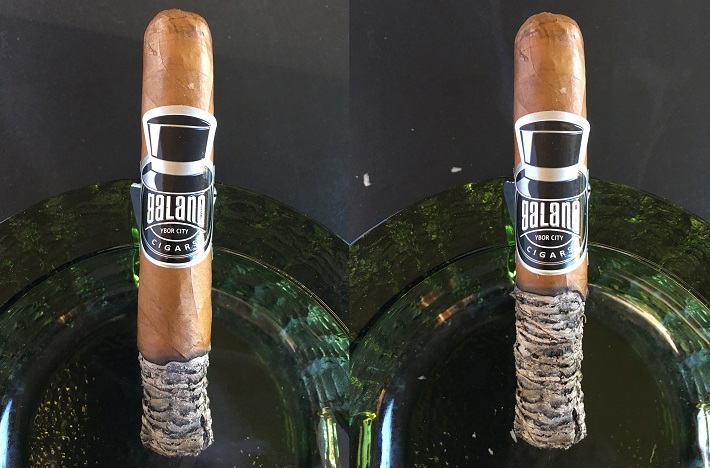 Over the final third, those flavors intensified, with the tanginess and sweetness progressing to near Maduro-like levels. Around the forty-five-minute mark, a sourness began to creep in to announce the end. While mild-natured like most Connies, the profile of the Robusto was not dull, but rather agreeable.
So, how did I score it? Here's how the Galano Clasico Robusto stacked up using the Cigar Weekly criteria:
Pre-light – 9.2 (I can't deny that it's a pretty cigar.)
Light – 9.2 (It fired up easily.)
Draw – 9.2 (It also smoked easily.)
Construction – 8.5 (The cigar was soft and loose, but otherwise performed well. The ash broke one time.)
Flavor – 8.8 (This was a mild cigar, but it had a nice profile.)
Power – 7 (This rating is not included in the average. It's just to let you know.)
Average – 8.98 (This is a not-too-shabby score, all told.)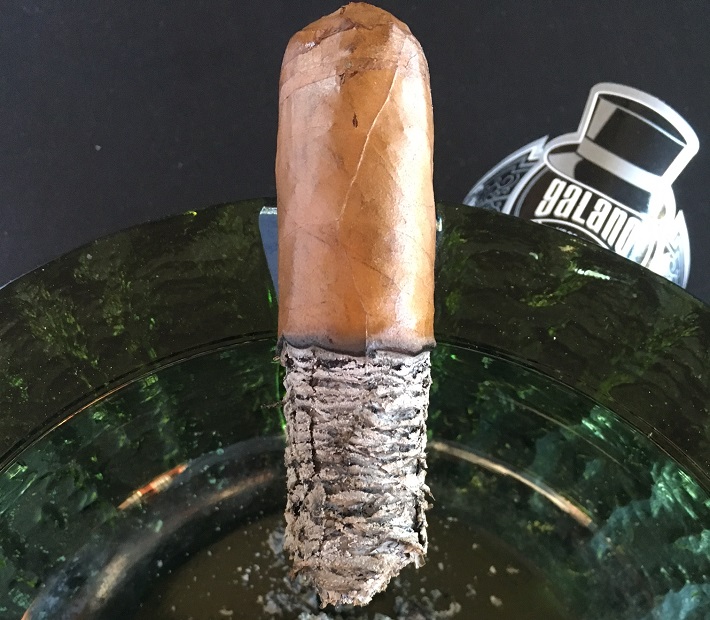 The Clasico Robusto is a fine cigar. It's mild-bodied, yet with plenty of flavor – tasteful and refined, and just the way Galano presents it. I would recommend it to a cigar enthusiast of any level. Because of it not being an overpowering cigar, it should pair well with just about anything. And, for the morning herfers, it's certainly a good choice. To stay with the football player analogy, the Clasico Robusto is 'All-Conference'. This little boutique number can play with any cigar in your humidor.
The Galano Clasico Robusto sells for $10.50 (each) direct from Galano.com. Various samplers are available for a trial run, too. A list of retailers was not available.