A Cigar's Tale 'Short Story' Review XXV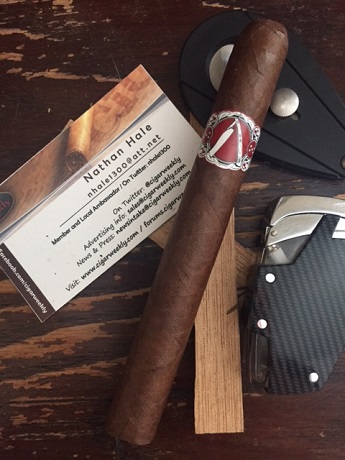 March 2nd, 2017
Today, I am reviewing a sample from the 2016 IPCPR called Red (by La Barba). This cigar has a Honduran wrapper, Honduran Binder, and filler leaves that come from Honduras and Nicaragua. The Red I'm profiling comes in a Corona-sized 5.75 inches long by 46 ring gauge format. It's priced at around $9.00.
As I examine the cigar, I notice a milk chocolate colored wrapper with tight, practically nonexistent seams. The Red is firm, and has a solid construction. Scents coming from the wrapper bring forth suggestions of brown sugar, coffee, leather and black pepper. The foot has raisin, hay, grass, licorice, black pepper, cloves and cocoa. Breaking down the cold draw reveals notes of raisin, salt, peanut, grass, hay and grapes.
After lighting, the first-third flavor profile includes coffee, caramel, raisin, toasted almond, cocoa, leather and cedar. The second-third presents with caramel, raisin, espresso, cream, crushed red pepper, honey, cedar, orange spice and toffee. Finishing out with the final-third, I sense espresso, coffee, walnut, butter, caramel, leather, hay and crushed red pepper.
This cigar is snugger on the draw than I prefer, yet exhibits a nice light gray ash and an even burn throughout. Over all, it's a good cigar – something you should definitely try. Let me know what your thoughts are on it.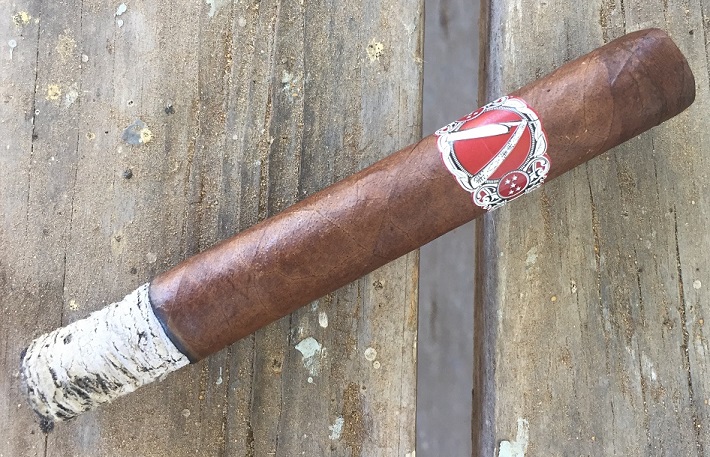 Score:
Pre-light: 9
Follow me on Facebook at www.facebook.com/ACigarsTale, or on Twitter and Instagram @nhale1300. You can also find me (and lots of other great content) at www.cigarweekly.com.