A Cigar's Tale 'Short Story' Review XXVI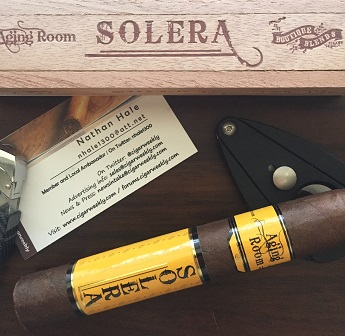 March 6th, 2017
Today, I'm reviewing a sample from the 2016 IPCPR called the Solera Sungrown. It's produced by Aging Room. The particular vitola I'm profiling here is a Fantastico, which measures 5.6 inches in length by a 54 ring gauge. The wrapper is a Dominican Sungrown, while the binder and filler are Dominican Habano. These cigars are priced at about $7.52 each.
Inspecting the cigar, I note a milk chocolate color and a tooth to the touch. There are some small veins, and the seams are tight. I do not find any soft spots in this firm cigar. The wrapper gives offs scents of barnyard, earth, black pepper and avocado. The foot presents with floral notes, black pepper and cream. The cold draw, however, has a different profile. I pick up notes of sweet hay, grass, cocoa and cream.
The beginning of this cigar displays flavors of coffee, hay, cream and black pepper, as well as floral hints on the retro-hale. Transitioning into the second-third brings forth earth, coffee, cream, cocoa and toast. The finishing-third profile exhibits cream, coffee, bread, cedar, grass and cocoa nuances, with floral notes evident on the retro-hale.
This cigar has an easy draw with an even burn throughout. There's a light gray ash, and the strength comes in at full with a medium body. Overall, this is a good cigar, and one that you should at least try for yourself.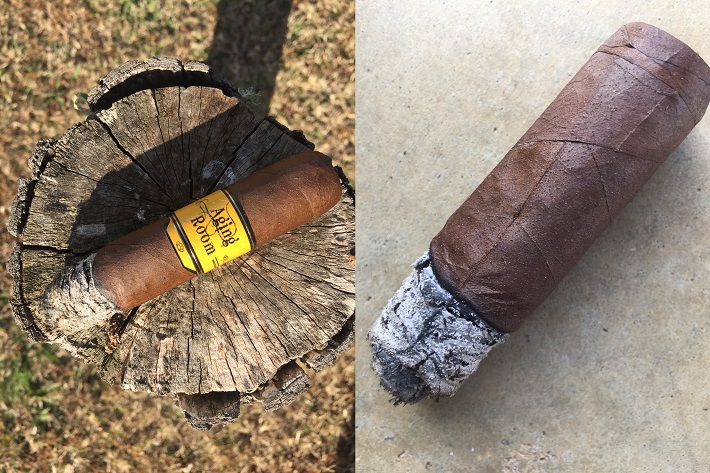 Score:
Pre-light: 8
Follow me on Facebook at www.facebook.com/ACigarsTale, or on Twitter and Instagram @nhale1300. You can also find me (and great content from other contributors) at www.cigarweekly.com.