A Cigar's Tale 'Short Story' Review XXVIII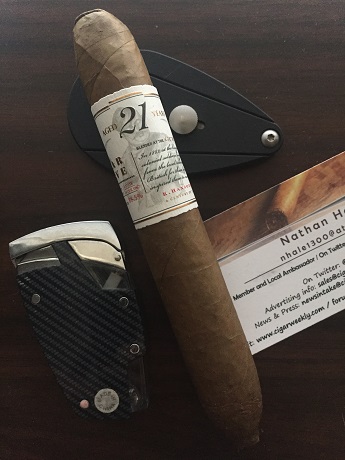 March 20th, 2017
Today, I am reviewing a sample from the 2016 edition of the IPCPR called Cellar Reserve 21 Years. It's from Gurkha. My sample comes in a 6 inches long by 60 ring gauge size. The wrapper is a Connecticut shade-grown, while the binder is from the Dominican Republic. The filler leaves are sourced from the Dominican Republic and Nicaragua. These Gurkha bad boys ring in at a price of about $16.60 each.
This cigar sports a caramel colored wrapper. There are some veins and tight seams. The surface is smooth and the cigar firm, with no obvious imperfections. The wrapper emits a cedar note, and not much else. Meanwhile, the foot gives off a bit more in terms of aromatics, with cedar, black pepper and potpourri notes apparent. The cold draw presents with earth, coffee, cream and brown sugar.
The first-third of this cigar has flavors of black pepper, cloves and cedar. The second-third exhibits earth notes along with cocoa, dark chocolate and floral hints. The final-third has a profile of cocoa, earth, cloves and walnut, as well as a little bit of soapiness.
The smoke production is good, as is the draw. The burn, however, is uneven and never really corrects itself. The strength kicks in at medium-plus as does the body. All that said, I like it – not a bad smoke at all. Give it a try, and tell me what your thoughts are.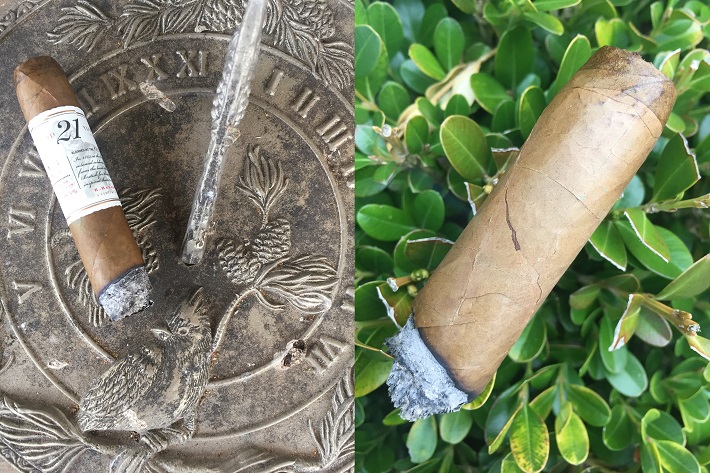 Score:
Pre-light: 8
Follow me on Facebook at www.facebook.com/ACigarsTale, or on Twitter and Instagram @nhale1300. You can also find me (as well as great content from other contributors) at www.cigarweekly.com.