A Cigar's Tale 'Short Story' Review XXX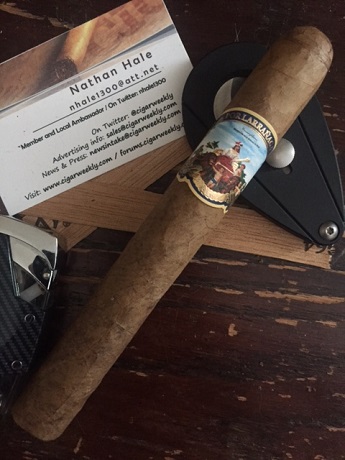 April 3rd, 2017
This time around, I am reviewing a sample from the 2016 IPCPR called 1834, which 'flies' under Por Larranaga banner. This cigar comes to me as a Toro-sized 6 inches long by 50 ring gauge vitola. Its wrapper is an Ecuadorian Connecticut, while the binder and filler come from the Dominican Republic. These cigars run about $9.00 each.
Looking over the 1834, I note the caramel colored wrapper, which is quite uneven in its tone and is also veiny. The cigar is firm with tight, almost nonexistent seams. Scents coming off the wrapper include mesquite, smoke, leather, cumin, cream and brown sugar. The foot shows some raisin, zest, cocoa, cream, butter, white pepper and hay. The cold draw presents with molasses, brown sugar and leather.
The first-third offers me notes of earth, coffee, toast, hay and black pepper. The transition into the next-third has a profile that includes hay, coffee, pepper, cumin, leather and oak, as well as some crushed red pepper on the retro-hale. The final-third brings forth a powerful cocoa bomb. Also included are notes of coffee, cream, hay, cedar, brown sugar, cinnamon and a touch of raisin.
The 1834 has a medium strength and body. The draw's very tight, and the burn even. The ash is gray, and the strength really bumps up in the end. This is both a different and an intriguing smoke. Try it, and let me know what you think.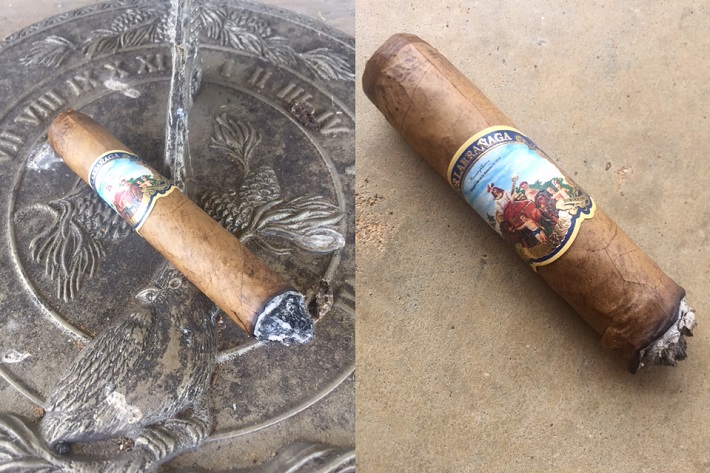 Score:
Pre-light: 7
Follow me on Facebook at www.facebook.com/ACigarsTale, or on Twitter and Instagram @nhale1300. You can also, of course, find me (and much more) at www.cigarweekly.com.