A.J. Fernandez Spectre Gordo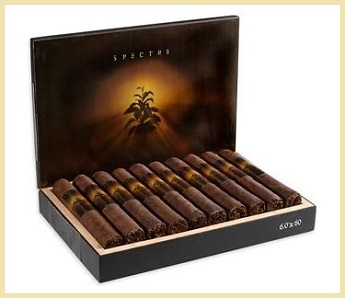 March 20th, 2017
Size of cigar: 6 inches long by 60 ring gauge
Origin: Nicaragua
Wrapper: Maduro
From time to time, I find a cigar in my cabinet that I really have no idea about (read: no preconceived notions). The following review is about just such a cigar.
Tonight's beer is a Real Ale Commissar from just up the road in Blanco, TX. The beer is a very good match for a darker cigar.
I currently know nothing about this cigar except that it has a good bunch and smells a lot like my favorite pipe tobacco. The initial puffs also taste like pipe tobacco. I guess I need to look this one up.
After doing some reading on the Spectre, I discover that it's blended and produced by A.J. Fernandez (one of my favorite superstars in the industry) using Latakia (perhaps my favorite pipe tobacco at this point). How could I not love this cigar?
The smoky smooth notes of the Latakia round out the flavor of the cigar without overwhelming it. Suddenly, I can envisage designating a lot of space in one of my humidors (if not a whole new humidor) to make room for these gems.
Now, as I rant and rave about this cigar, some might ask, "But what if I don't like Latakia?" Fair enough. Just don't buy them, so I can have more. I'm mostly kidding. But honestly, why take up humidor space with cigars you don't or won't enjoy?
The burn on the cigar is, as you might expect from an A.J. Fernandez product, nothing short of perfect. Copious amounts of delicious smoke accompany my every puff.
One slight 'quibble' I have with the cigar, though, is its sixty ring gauge. However, that's a personal thing, as I generally prefer Coronas, Lonsdales and Lanceros.
The Spectre keeps improving, now tasting more like a cigar than a pipe – but still a cigar made with some of my favorite pipe tobacco.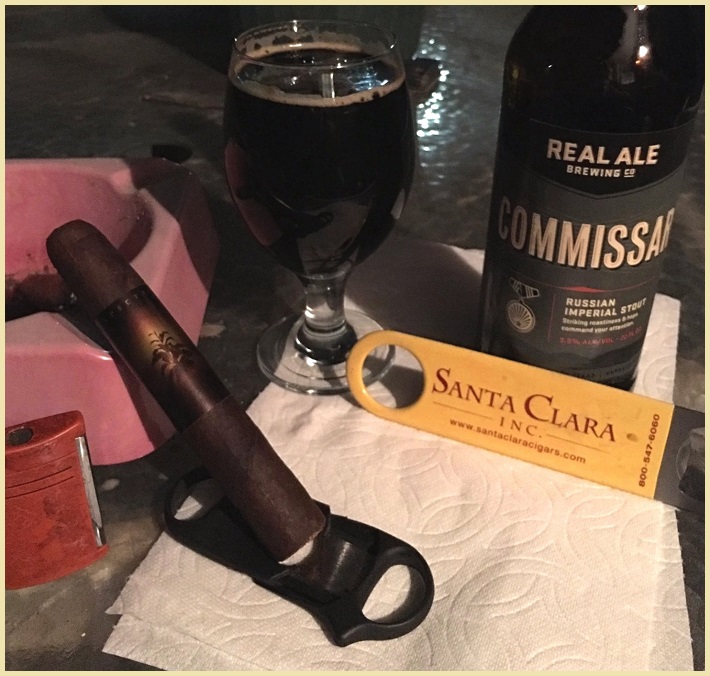 I would recommend this cigar to anyone who is considering a pipe to complement their cigar smoking, as it will give you a good 'baseline' pipe tobacco flavor to help you decide. If you're already a pipe smoker, grab some of these, and you won't have to clean your pipe when you're done.
"But Joe Bob," you ask, "is it complex like a truly good cigar?" If you already smoke a pipe, you'll know. Think of all of the different tobaccos that go into a pipe tobacco blend – the Latakias, the Periques, the Orientals, the Virginias, etc. This cigar has all of the complexity of a good pipe tobacco blend. And, as I've said before, there's no pipe to clean when you're done.
Now, I get that this cigar will not please everyone. That said, the Spectre has definitely carved out a niche for the right person.
As an avid smoker of both pipes and cigars, and even taking into consideration that I would prefer a smaller ring gauge, I am going to give this one 9.75/10. Joe Bob says, "Check it out!"
__________________________________________________
Jeff Slatton (jefslat) resides in the San Antonio, TX area. Jeff is a longtime member of and contributor to Cigar Weekly.