Blanco Liga Exclusiva de Familia Robusto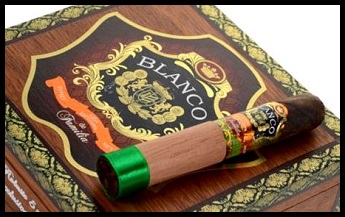 April 20th, 2017
Size of cigar: 5 inches long by 54 ring gauge
Wrapper: Pennsylvanian Broadleaf Maduro
Binder: Nicaraguan
Fillers: Nicaraguan
100% Whole-Leaf Long Filler

My sample sported a very smooth Maduro wrapper, and gave off cedar notes from both the wrapper and the foot. I executed a clean clip on the firmly bunched cigar, which then displayed a perfect cold draw with bittersweet notes.

Initial draws after lighting provided the expected punch of a Pennsylvania Maduro along with cedar and some sweetness. On this occasion, I chose to drink a Topo Chico alongside the Robusto.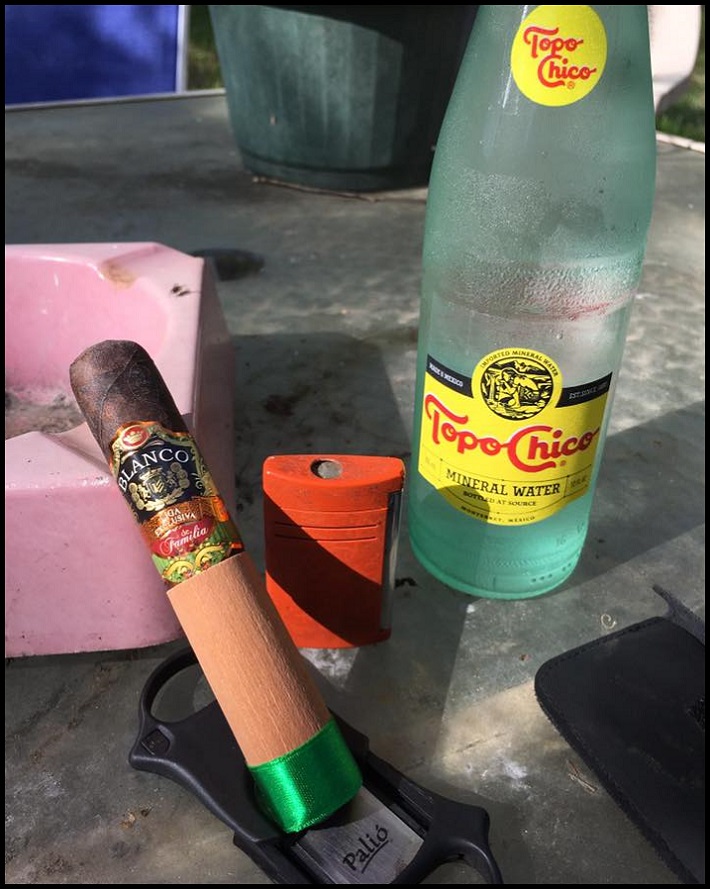 The draw proceeded to allow large amounts of smoke as the cigar developed white pepper notes on the roof of the mouth and in the retro-hale.
A solid light grey ash and an even burn, along with the excellent draw, spoke very highly of the quality of the cigar's construction. Deep round flavors from the Nicaraguan binder and filler nicely complemented the rich tobacco notes of the wrapper.

At the one-third point, the cigar was smoking very cool. Meanwhile, the full flavor paired with a solid medium-bodied base. My first dropped ash occurred right at this time.
A light purge halfway through chased away a hint of bitterness that had crept into the flavors. Clearing the ash once again showed a nice clean conical burn.
Some deep cocoa notes began to develop just before the cigar hit the two-thirds mark. This was proving a very nice example of Nicaraguan tobacco wrapped in Pennsylvania Broadleaf. If you like that sort of profile, you will certainly like this cigar.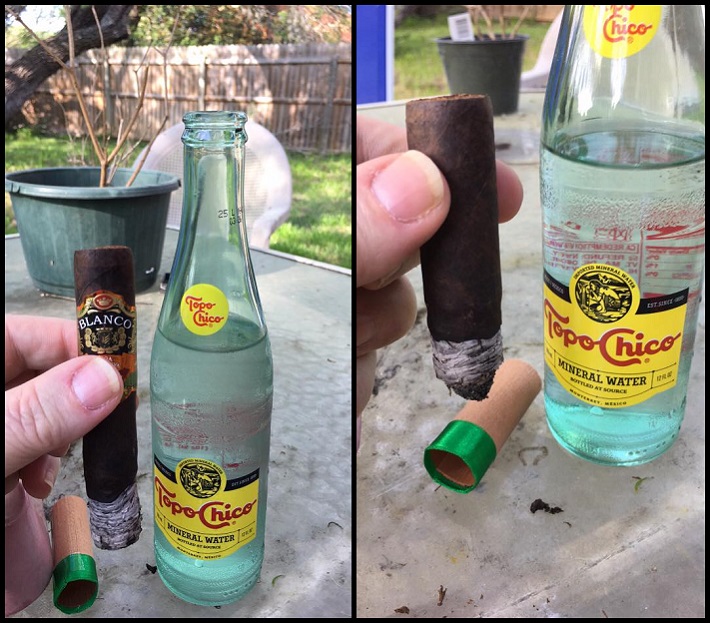 A nice long sweet finish added a bit of sweetness to the mineral water – an unexpected bonus. I burned the Liga Exclusiva de Familia right down to the final inch.
This is a very pleasant and complex cigar. The Blanco also boasts excellent construction, and earns 9/10. Joe Bob says, "Check it out."
______________________________________________
Jeff Slatton (jefslat) resides in the San Antonio, TX area, and is a longtime member of and contributor to Cigar Weekly.