Hamlet 25th Year Master of Tobacco Robusto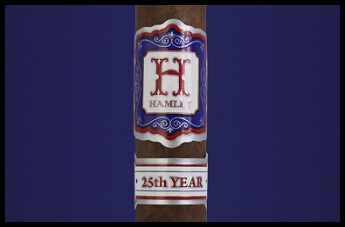 September 7th, 2017
Size of cigar: 5½ inches by 50 ring gauge
Wrapper: Ecuadorian Habano
Binder: Pennsylvanian Broadleaf
Filler: Nicaraguan & Honduran
This is the second blend issued by Hamlet Paredes since he joined the Rocky Patel family.
The Robusto displayed a smooth medium-toned wrapper with a nice firm bunch. Both the wrapper and foot gave off a light nutty aroma, and the cold draw was perfect. My chosen beverage to accompany the cigar was a Karbach Love Street Kolsch, brewed in Houston.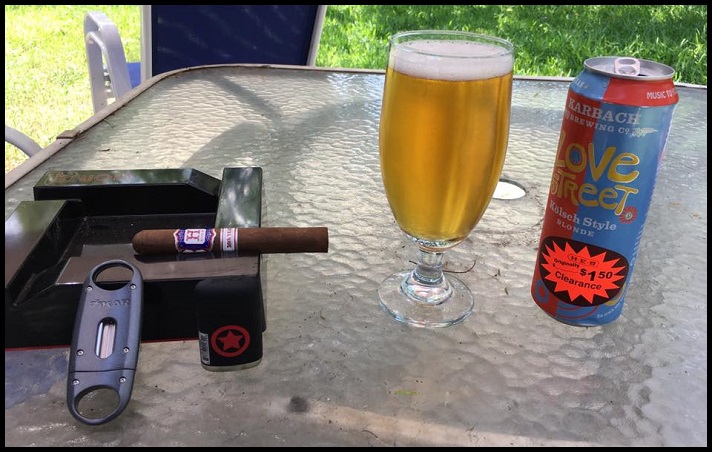 Upon lighting, the initial notes were of well-aged tobacco and walnut, with a hint of white pepper in the retro-hale. The burn was mostly even, with a light ash that looked fairly firm. The cigar seemed very pleasant alongside the slight bite of the Kolsch.
The ash dropped at three-quarters of an inch, but was solid.
The first third showcased medium flavors of walnut, tobacco and cedar, as well as light white pepper notes. The burn continued to be even, and the ash remained solid with no flakes.
Nearing the second third, the walnut notes were more subdued, while the cedar and tobacco characteristics increased. There was still a good degree of complexity with the white pepper notes, and the burn remained even.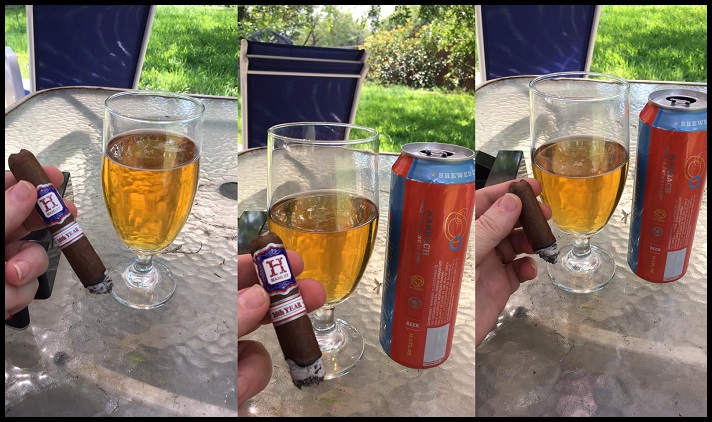 Approaching the final inch, coffee notes appeared, adding to the complexity of the blend. This was a very well-constructed cigar, with an even burn throughout. I rated it a solid 9/10. Joe Bob says, "Check it out."
(Note: Even if Hamlet's Tabaquero wasn't to your liking, you should still give this blend a try. It is very smooth and flavorful.)
__________________________________________________
Jeff Slatton (jefslat) is a longtime member of and contributor to Cigar Weekly. Jeff resides in the San Antonio, TX area.