CAO Amazon Anaconda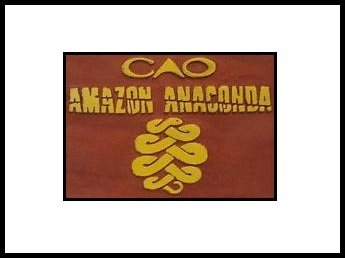 November 6th, 2017
Size of cigar: 6.0 inches by 52 ring gauge
Wrapper: Brazilian Bahiano Habano
Binder: Nicaraguan
Fillers: Colombian, Dominican, Brazilian Braganca and Fume em Corda
Debuting at the 2017 IPCPR, the CAO Amazon Anaconda represents the final installment in the CAO Amazon Trilogy. Due to restricted accessibility of the tobacco and where it is grown, this is a limited release. According to General Cigar, the Anaconda is likely the only cigar on the market that utilizes a Brazilian Bahiano leaf as its wrapper.
The cigar features a beautiful brown wrapper with a rugged double cap, and a very unique band. The band is made of tobacco leaf stem in the shape of an anaconda snake (hence the name). It wraps around the cigar several times, and is held in place near the first cap.

The bunch of my sample was firm, with just a slight amount of give. And the pre-light draw had the perfect amount of resistance, giving me high hopes for a great smoking experience. At this moment, the Anaconda didn't give up too much in terms of what was to come. However, I was able to taste a bit of cedar, spice and a hint of ammonia.

After lighting the cigar, I couldn't help but notice how complex yet smooth the overall flavor was. Each puff gave off hints of cedar, earth and sweet tobacco, and had a delicate finish. At about the halfway point, cedar became the dominant flavor, with the earthiness taking a backseat.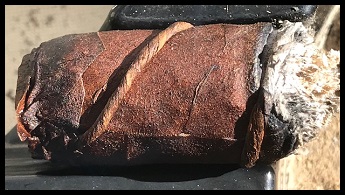 The construction of the Amazon Anaconda did not disappoint. A smooth draw delivered high volumes of thick smoke and a great smoking experience. The dark grey ash burned evenly throughout, and held on for about an inch and a half each time. I did have to re-light once. However, that was likely due to the wind and my focus on writing this review.
Overall, I was very impressed with the CAO Amazon Anaconda, and would highly recommend you get your hands on as many as you can. Definitely box worthy!
Total score: 9/10
Total burn time: 1 hour and 23 minutes