Macanudo Inspirado 'White' Robusto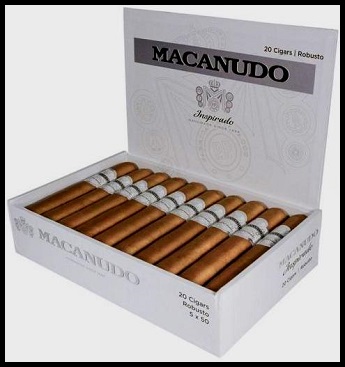 November 2nd, 2017
Macanudo. Now there's a name that brings many differing thoughts to mind whenever cigar smokers see or hear it! Speaking personally, the mention of Macanudo takes me right back to a time twenty years ago when I was just beginning my cigar journey. Little did I know at the time what that journey might entail.
Numerous seasoned cigar lovers count Macanudos among their starter cigars. Some have called them 'bubblegum cigars' or 'lightweights' (even to the extent of labeling them as 'for lightweights') due to their mild character. Many have stated they smoked Macanudos early on and then never returned to them.
For me, every single Macanudo I've smoked has brought me enjoyment. I find there is just the slightest hint of sweetness to their character. They've always been impeccably constructed, and have usually exhibited some of the smoothest and most visually appealing Connecticut-shade wrapper leaves available in the world of fine cigars.
This year at the International Premium Cigar and Pipe Retailers convention, General Cigar brought forth a new extension to the Macanudo marque, the Inspirado (Inspired) 'White', which sports a white and silver band. According to the company's website, the 5-inch by 50-ring gauge Robusto represents one of only three sizes in this line. My guess is that we will see more Macanudo Inspirado blends (with various colored bands) over the next few years.
The Robusto I'm reviewing here shows off a typical, creamy-coffee colored and smooth as anything Connecticut-shade wrapper, sourced from the tobacco fields of Ecuador. This outer leaf is simply beautiful (the website indicates these leaves have been aged for four years), and surrounds a filler blend of Nicaraguan Estelí and Mexican San Andrés leaves (each aged for four years, according to the website). The binder leaf is aged Indonesian.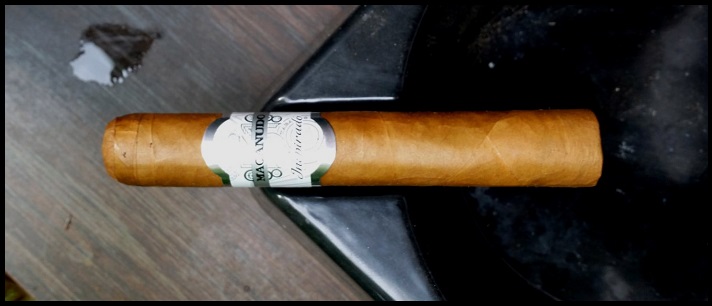 The nearly perfect, smooth double cap cuts nicely with my trusty Cigar Savor double-guillotine cutter (now in use for nearly twenty years). And even though it's a breezy afternoon, one match gets the cigar going. I sense an immediate punch of pepper spice – likely due to the heat of the flame, but present nonetheless.
The draw seems just the slightest bit tight at this point, as the cigar is a tad hard near the clip. Still, the Robusto puts off smoke, even when sitting in the ashtray between puffs.
This is quite the Macanudo – not so overtly strong, yet with a bit of power underneath. After two or three draws, the spice is already starting to lessen and smooth out, even as the underlying texture fills out and becomes a bit 'heavy'. I'm definitely beginning to enjoy the smoke. At one-eighth of an inch into the cigar, the burn is already straight.
Suddenly, I hear yelping from inside the house. Reese, my incontrovertibly incontinent and hearing-impaired dachshund, is demanding to come outside. As Reese and I continue our time together, I'm finding the smoke from the cigar to be generous and the flavor quite nice. Though not overbearing and even refined, the Inspirado displays a touch more flavor than one might expect from a Macanudo. There is no harshness nor any bitterness.

Moving into the middle portion of the smoke, the cigar continues to burn straight and true. I start to get bits of earthiness and leather. And while the flavor spectrum largely remains static in terms of development, it is consistently refined and tasty. This is, by any measure, a solid cigar.
Drat! The Robusto decides to go out in the ashtray. However, one quick flick of the ash and a re-light, and the cigar is right back to its old self.
I'm almost down to the band now, and am still finding this Inspirado to be a consistent cigar – just as one might expect from a Macanudo.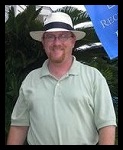 I heartily recommend this cigar to others, and feel it's worthy of the attention of all but the most die-hard strong cigar fans. Yes, it's that good!
__________________________________________________
Thomas Bender (TommyBB), an avid cigar aficionado, has been a member of Cigar Weekly since 1998, and is the site's Editor-in-Chief. Tommy resides with his family in Metairie, Louisiana.