Balmoral Anejo XO Rothschild Masivo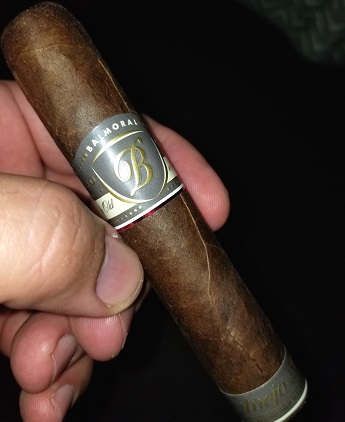 April 9th, 2018
Vitola: Robusto Gordo
MSRP: $9.90
Wrapper: Brazilian Sun Grown Araprica
Binder: Dominican Republic Olor
Filler: Brazilian, Dominican & Nicaraguan
When I was at StogieFest 2018 in Jacksonville FL, a good friend of mine placed this cigar in my hand. It was a Balmoral Anejo XO Rothschild Masivo. I told him that I would make sure to review it when I smoked it. I tend to enjoy a cigar even more when I concentrate on the flavor profile. Now, let's get to the review!
I took the cigar out of its protective wrapper and looked at the construction. The Anejo XO had a dark oily outer leaf. It was well constructed, with a nice vein running through it – a very nice looking cigar. Judging by my first look, I thought it may be more of a full-bodied cigar, and I was mentally preparing myself for that. May I tell you, I was pleasantly surprised.
I took a long whiff of the foot, and it produced a nice earthy/leather aroma. I then used my new V-cutter (that I won in a contest), and proceeded to take a nice cold draw. I tasted earth and white pepper on the tongue, as well as some wood and nuts.
First third
I lit the cigar, and pepper and spice flavors hit my tongue. I will preface this by saying I am not a heavy pepper and spice fan. So I was a little put off at first. However, as I continued, the pepper and spice subsided. The draw and plume of smoke were both very nice. Then the flavor changed a tad to more of a leather and coffee mixture. I was already becoming a fan.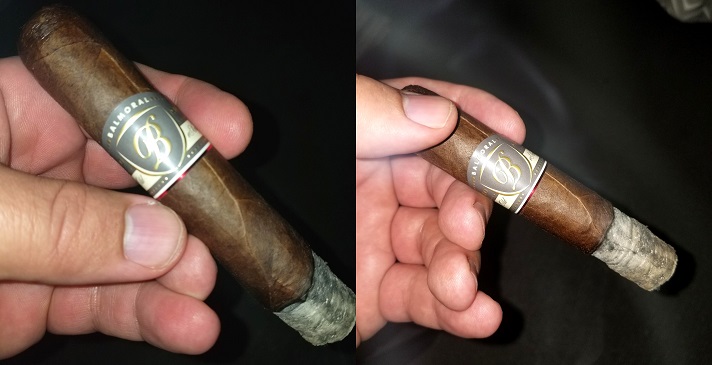 Second third
As the first third of the session moved into the second, the flavors stayed similar, but the spice started to disappear. More of a cedar and chocolate combination started to take form. I was surprised that this cigar was, so early on, becoming more complex than I would have originally expected. The burn was even, and the ash was a mix of light and dark grey.
Last third
As I entered the last third, the pepper started to show its face again. This note was more of a black pepper than white, though. The cedar was still there, and a sensation of more nuts began to form. The burn was still even, and no touchups were required throughout the smoking of this cigar. The draw of the cigar was awesome all the way, and my mouth was constantly full of smoke and complex flavors.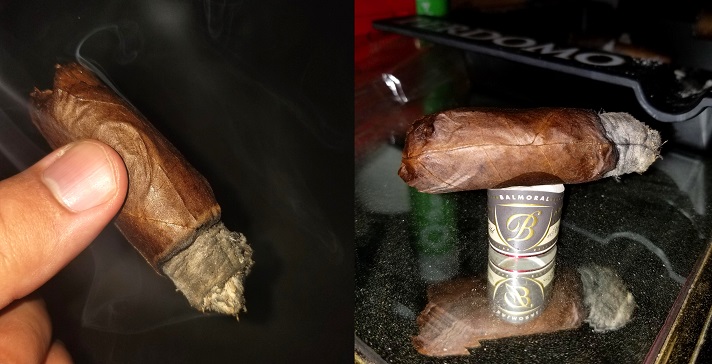 Conclusion
I was very surprised how much I enjoyed this cigar. Honestly, I had never heard of this brand. I do plan on having another to see if my second tasting turns out the same, or if I find a new profile. And I look forward to smoking more of this brand.
Rating
Pre-light - 9/10 (the leather and earth represented a nice combo)
Light - 9/10 (very nice and easy to light)
Draw – 9.5/10 (consistent draw all the way)
Construction – 8.5/10 (oily with a nice vein)
Flavor – 8.5/10 (good flavor throughout)
Strength and body – 8.5/10 (medium to medium-plus, tricky)
Average – 8.8/10 (a good cigar that I will try again)
__________________________________________________
Michael D'Agostino (Stogiemike) resides in the Jacksonville, FL area.