Swing and Stogies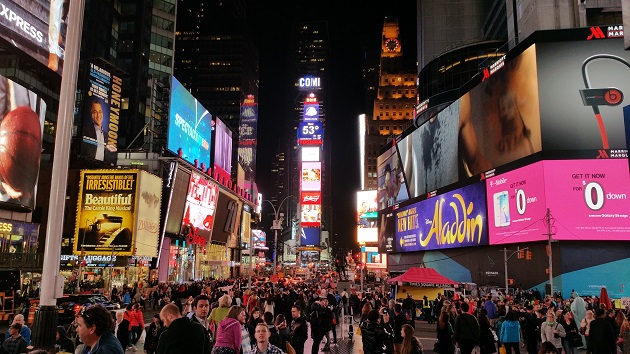 New York City can be a grind any time of year – even at its best. When the tension of cross-town traffic, subway jostling and throngs of people in front of you going too damn slow winds your clock too tight, unwind it at the Carnegie Club in Mid-Town, just a few blocks from the madness of Times Square. The Carnegie Club is open to the public, and has no cover charge. It's filled with class, comfy man-chairs and – oh yeah – stogies!
My wife, ever the entertainment concierge, found this oasis in NYC when she came across an ad for 'Sinatra Saturdays'. Tickets to see the show were $40 (plus a 2 drink minimum per person). The show included a 17 piece Stan Rubin swing orchestra and the featured singer, Steven Maglio. Steven doesn't proclaim to be a Sinatra impersonator, but merely a loyalist to the vocal stylings of Sir Frankie. Between classic songs, he shared a few anecdotes of touring with legends. His patter reminded me, in accent and cadence, of Jackie Mason. The performances were spot on. It was fantastic entertainment all around.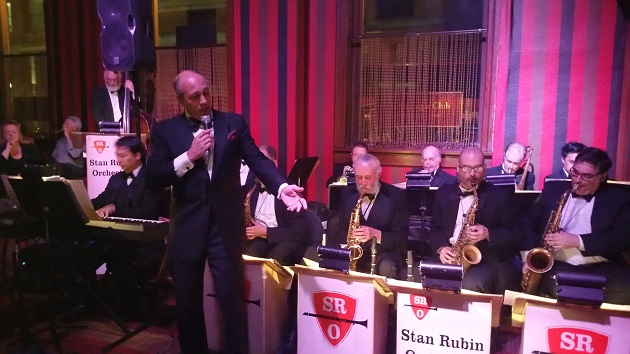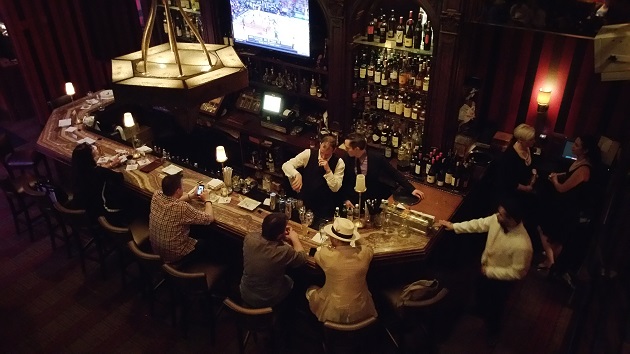 The Club waives its usual $10 cutting fee if you bring your own smokes on Sinatra Saturday nights, or if you bring in a receipt from one of the neighborhood cigar stores.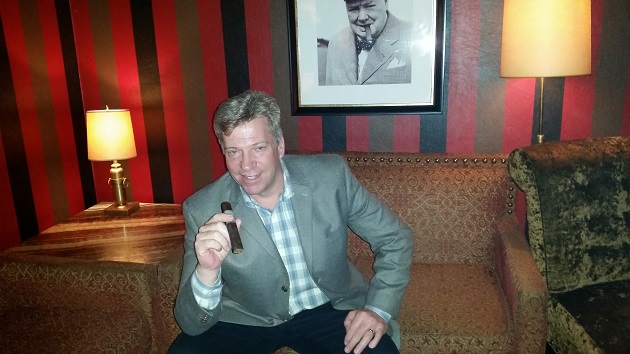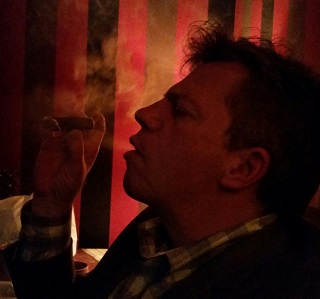 The digs are great. A lot of spaces in NYC tend to be long and narrow. The Carnegie Club is nice and wide, with stairs leading up to a balcony and a more private setting. The décor is much like that of a private club or a book-lined den, with dark leather tones, velvet and wood. A big plus comes from the excellent ventilation. My wife had no problem of drowning in second hand smoke. I'd puff out huge, satisfying clouds and they'd dissipate above our heads in seconds. Truly guilt-free smoking when you're accompanied by a non-believer.
Not surprisingly, I found myself coming back to Carnegie Club two more times in the following days. When my wife suggested doing something touristy near Times Square, I'd reply, "Brilliant idea!" That sort of give-and-take is the secret to a long marriage.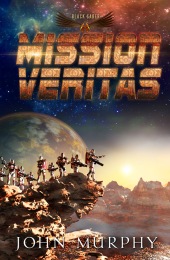 __________________________________________________
John Murphy is the author of Mission Veritas, a science fiction adventure.
"Candidates for an elite fighting force must qualify on a planet of truth. Killian must hide his past as a ruthless rebel fighter at the risk of imprisonment."