IPCPR 2015 Dispatches and Notes:
IPCPR 2015: Notes, Dispatches and Cigar Reviews
Good men and women of CigarWeekly.com, especially you manufacturers, I do apologize. I'm very sorry.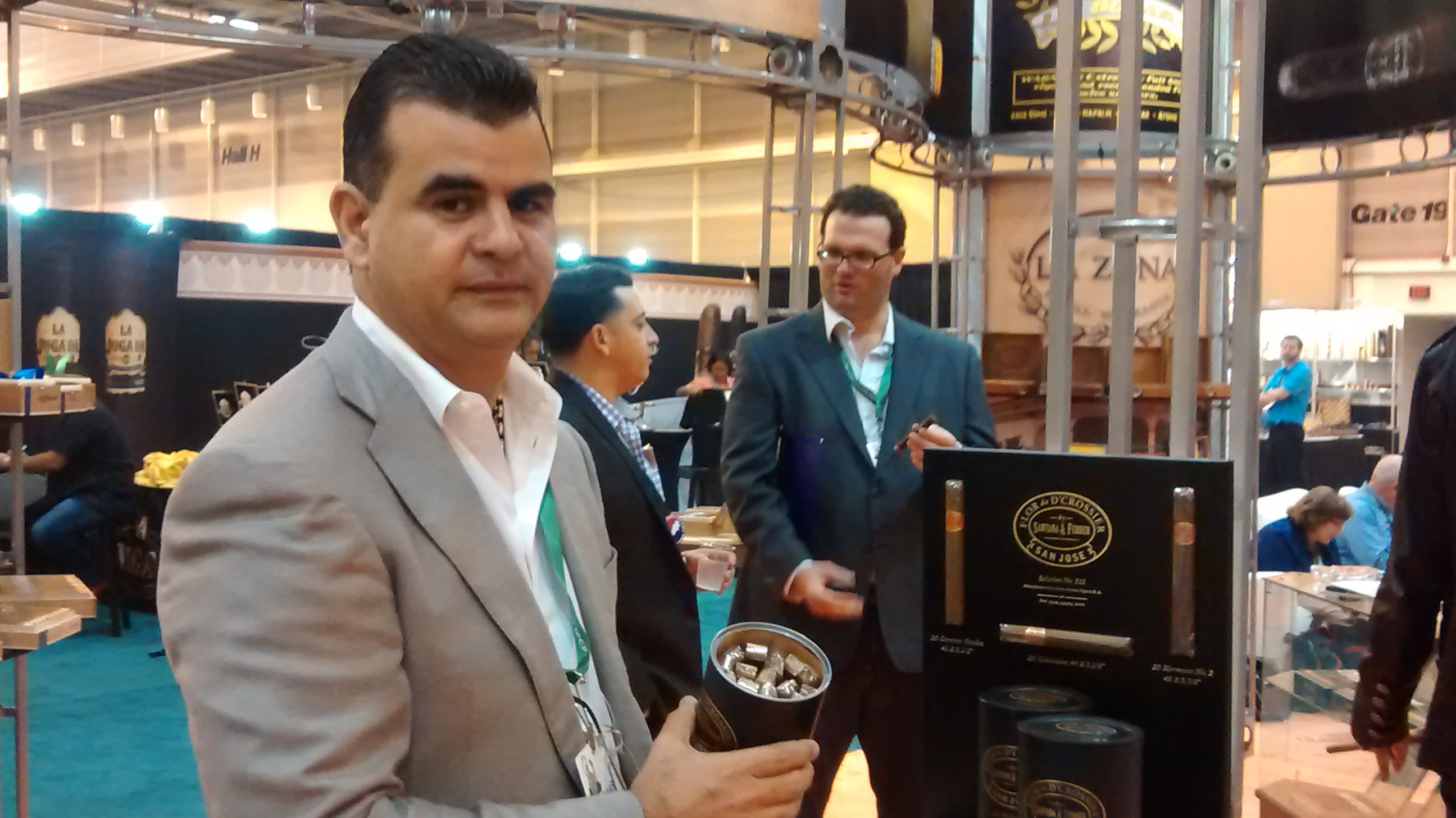 Due to the weekend scheduling of the trade show this year, my time on the floor there was limited. I feel as if I missed way more than I probably did, and wandered aimlessly a little too much. That's not a good thing for you guys, because only a few of you will get full treatment. Of course, that's also two days during which you didn't have to bother with ol' Tommy, either. And that can't but be a good thing.
My first cigar of the IPCPR trade show was the D'Crossier Flor de D'Crossier Selection 512. This one's manufactured by Isaias Santana Diaz, who maintains a social media connection with his customers. Santana makes his cigars at La Zona, which is owned and operated by Eric Espinosa, formerly of United Tobacco (way back some years ago).Now, his factory has a fantastic reputation, and he owns his namesake company.
For 2015, Santana is bringing a couple of new items to market. The first is a display for the aforementioned Flor de D'Crossier Selection No. 512 cans. These are cedar-lined cans, about the size of a coffee can, which come in six sizes with cigars retailing for $6.00-$7.00, and a display for the retailers. His pride and joy, however, is a lancero, which I have not yet smoked. This is a limited edition cigar in a lovely white box, of which only 1,000 will be made annually (and they are numbered). The cigars' filler blend is something Santana is keeping to himself, but the binder is a Nicaraguan viso leaf topped with an Ecuadorian Habano capa.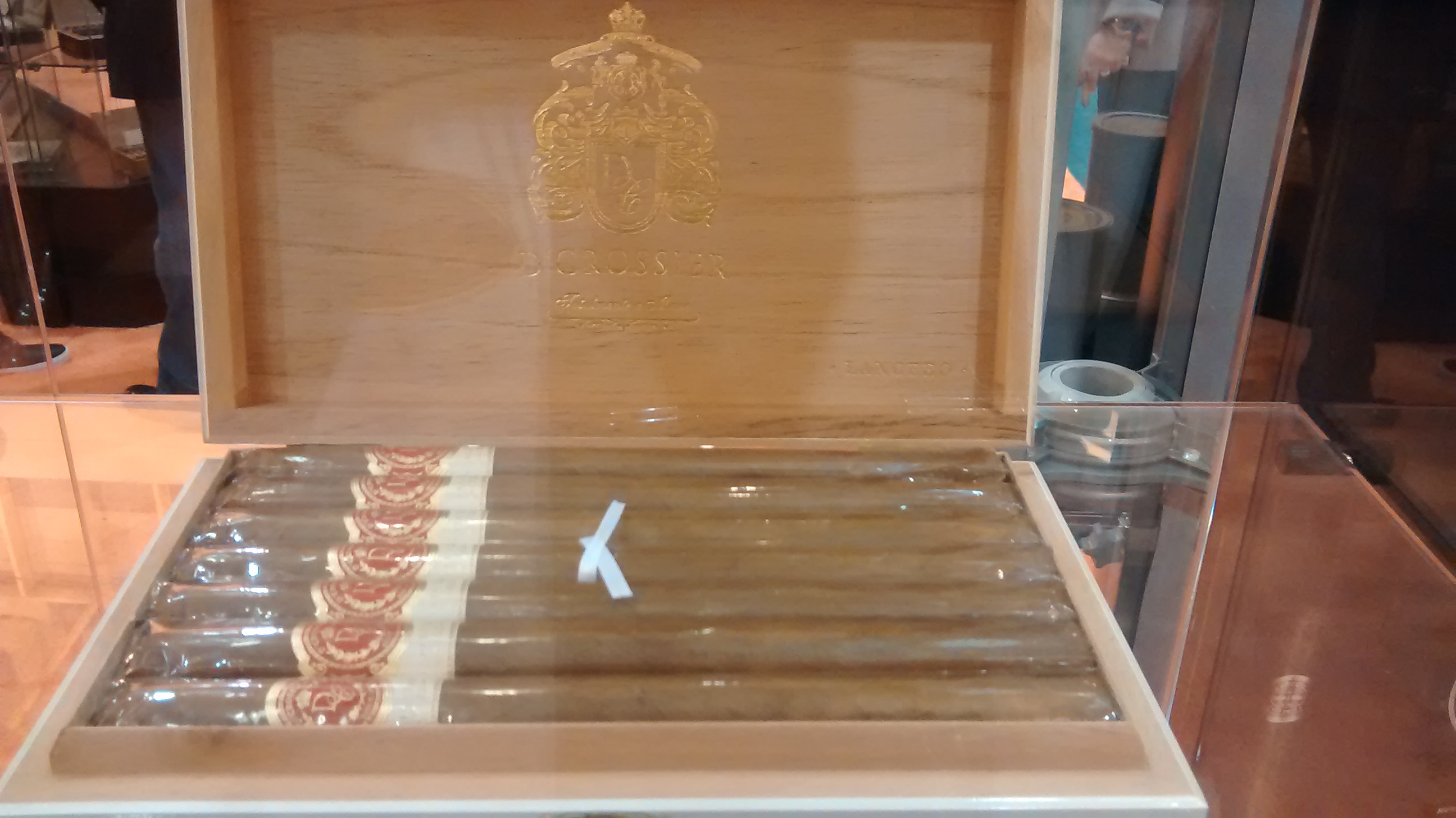 While there, I did get to smoke a Flor de D'Crossier from one of the cans. These cigars come with a filler blend of Dominican and Costa Rican tobaccos along with the Ecuadoran Habano wrapper leaf. This particular cigar was about a toro size. It made for a very nice start to the afternoon, as it wasn't overly strong - at least not for my palate. It was a smooth cigar with a nutty character and an undertone of cedar, due to the cigar being stored in the cedar-lined can. It put out tremendous clouds of smoke, which is an attribute I find appealing, even in a less-than-enjoyable cigar. This is not that in any way, thankfully. Instead it's a very worthy cigar, and one I hope to revisit.