IPCPR 2015 Notes and Dispatches:
Global Marketing and Distribution
Corporate Culture hits the Cigar World
Maybe that is a harsh assessment. As I'm walking down one of the main aisles crossing the show floor, I see a guy at an exhibit, and I get flagged down with, "HEY, TOMMY!" I'm thinking, yes, I recognize you, but I have to let the wheels spin a bit. I say hello to longtime CW member and staunch Dallas crew denizen, Trey Harris, better known on this site as live2fish. Jefslat, Frau Evil and I have all spoken to him at different times. We had last seen Trey at the previous RTDA show (before the organization renamed itself to IPCPR), which took place in 2007 in Houston. At that time, Trey was making the rounds with cigar writer extrodinaire and CW member Mowee, Frank Seltzer.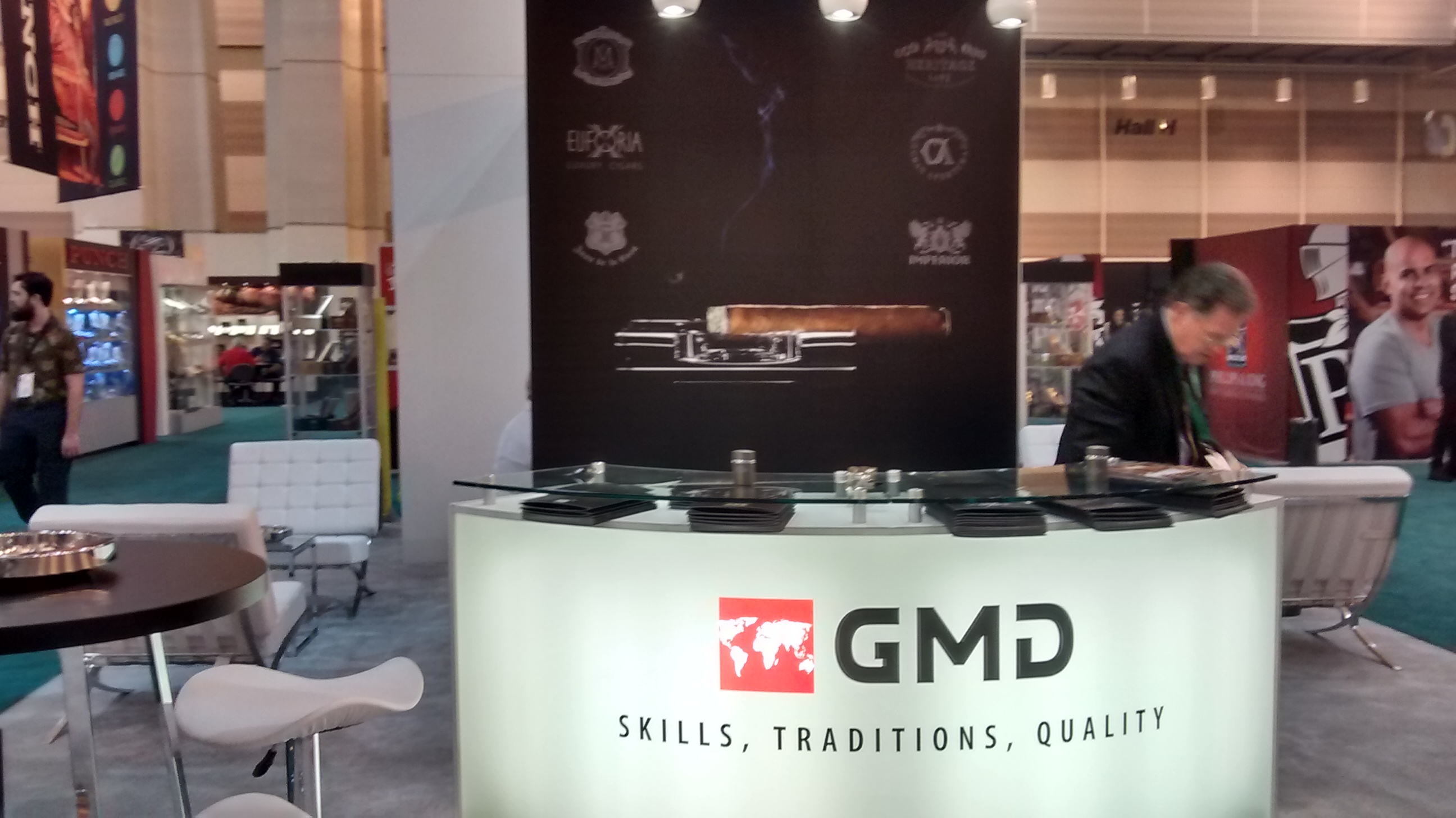 Looking at this exhibit, I think that I could be at ANY trade show. With a name like Global Marketing and Distribution (GMD), this company could market and sell almost anything. But since Trey is there, my interest is immediately piqued. GMD is a newly formed company based in Switzerland, and they are selling cigars - a fair number of cigars. Their initial offerings total five lines. But here's the fascinating part: they have three separate manufacturers on board making cigars for them. And this stable of factories is none too shabby - Henrik Kellner (of Davidoff fame), Oliva and Tabacalera Artista.
They have been in business at least a year, because they have cigars ready for the show. And Harris tells me that all the cigars are aged at least a year before distribution. The lines are different, and all priced differently as well. At the top of the list are the Heritage and Euforia brands. Euforia is labeled as 'Luxury Cigars', and it sports an Ecuadorian Habano wrapper with a Nicaraguan blend, to be priced in the $10.00-$16.00 range, with five sizes made by Oliva.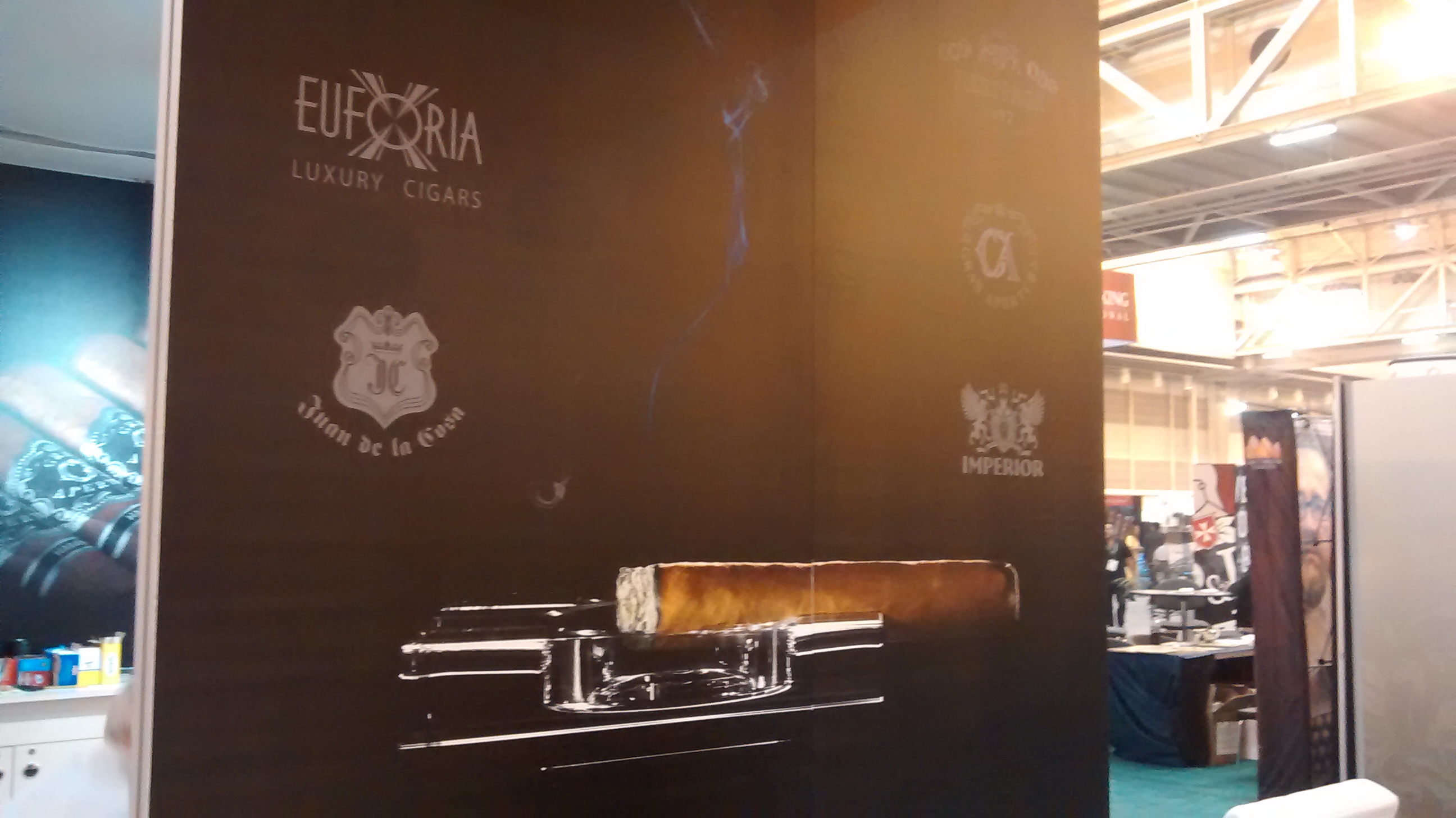 The Heritage 1492 brand has two lines: Tradicionales and Nicaragua. Tradicionales are made at Kelner Boutique Factory (KBF) in the Dominican Republic, and are available in five sizes plus two Edición Especial sizes. The robusto is the fattest, topping out at a 52 ring gauge. This one has a filler blend of tobaccos from the Dominican Republic, Nicaragua and the United States, bound by a Nicaraguan binder and wrapped with Connecticut Ecuador leaf. The Nicaragua line is made in that same country at Tabacalera de Oliva. But unlike the Tradicionales, there is only on Edición Especial with the five regular sizes - robusto, perfecto, figurado, toro and Churchill. These are Nicaraguan tobaccos with the Habano Ecuador wrapper.
The 'Gran Apertura' (Grand Opening) will be less expensive, starting at $7.00 and topping at $10.00. This brand has two lines - the Habano R and Tradicionales. Both lines include five vitolas (robusto, belicoso, toro, grand toro and Churchill), made in the Dominican Republic.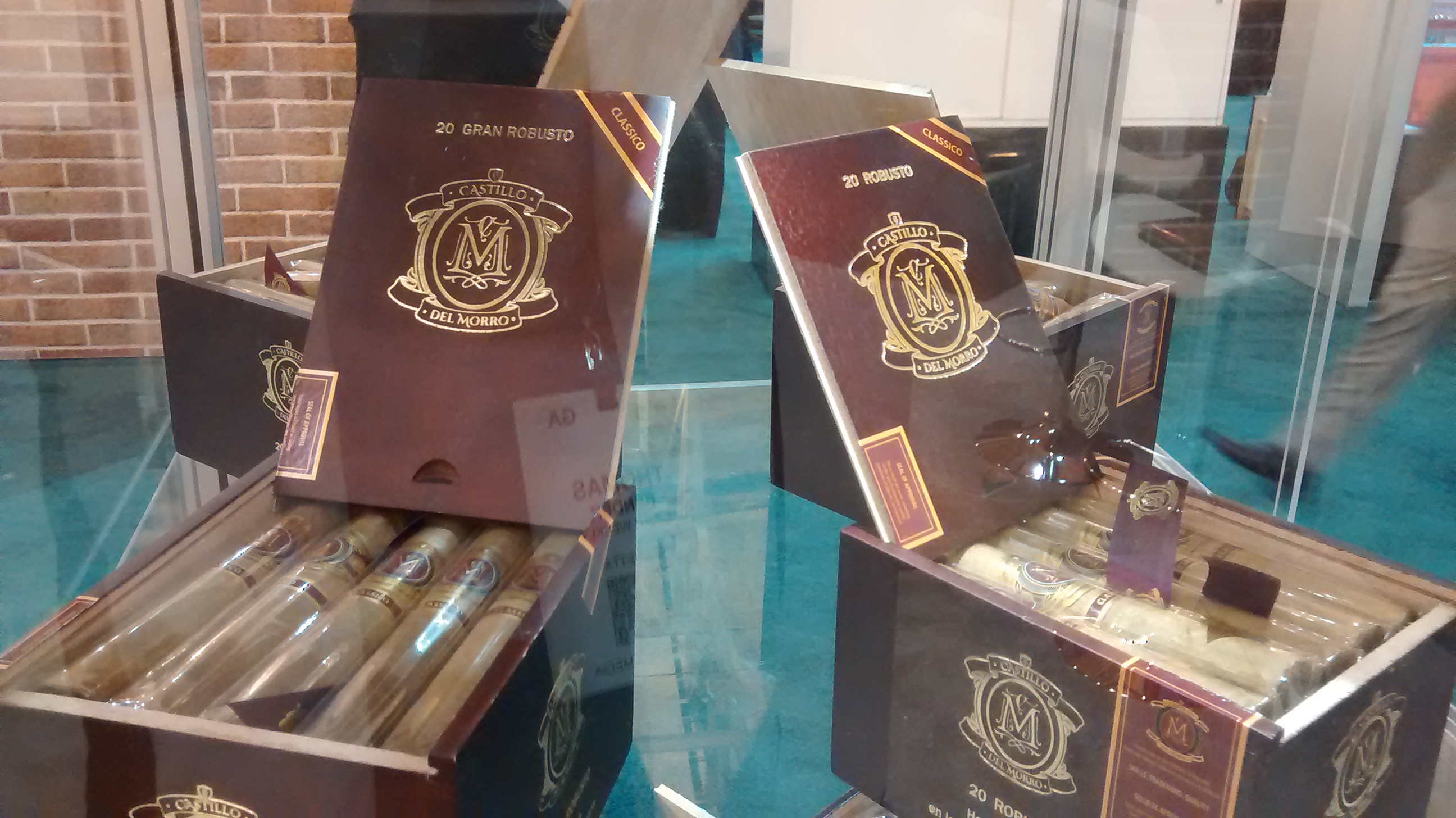 Then, just for our friend GrtRx, there is the Castillo del Morro (yes, it means what you think it does… Morro Castle), which will sell between $6.00 and $9.00. Again, there are two lines - Classico and Maduro, each with five vitolas, but only having the torpedo (at 7" x 52 ring gauge) in common. Both lines have Dominican binders and fillers. The Tradicionales line is finished with a Connecticut Ecuador wrapper, while the Maduro wrapper is a Sumatra leaf.
Trey gave me a Euforia perfecto to smoke. Anyone of you who has ever read our Smokin Post, on our forums here at Cigar Weekly, may know that he had me hooked. This little perfecto is one of my absolute favorite blog. And unlike many brands, where the figurado cigars cost more (due to the fact that the most experienced rollers in the galera make these), they will be priced the same as the robusto. Remember, though, that the Euforia will be their flagship line and most expensive.
These may just be worth the price, however. I smoked one right there with Trey, and it's a very fine cigar. The Dominican and Nicaraguan blend is sweet, as many of this year's cigars seem to be. There's just a touch of it, but as I smoke it, I can actually perceive hints of coffee and woodiness. This cigar has great potential.
Since the IPCPR show, I have also smoked another GMD product. On August sixth, I enjoyed a Gran Apertura Tradicionales Belicoso, and published it over on the Cigar Reviews Forum, in the Cigar Weekly Community Forums and Discussion Groups. Please visit that review and feel free to join the community and comment. Gran Apertura Tradicionales Belicoso Member Review by TommyBB