IPCPR 2015 Notes and Dispatches:
Pinar del Rio
Fresh-Rolled Cigar First Thing in the Morning!
To open Monday morning's 'work' at the IPCPR show, I called at Pinar del Rio (PDR), a company whose retail home-base is Don Leoncio Cigars, located on the world famous Canal Street in New Orleans. I was greeted by a couple folks, including owner and tabaquero Abe Flores.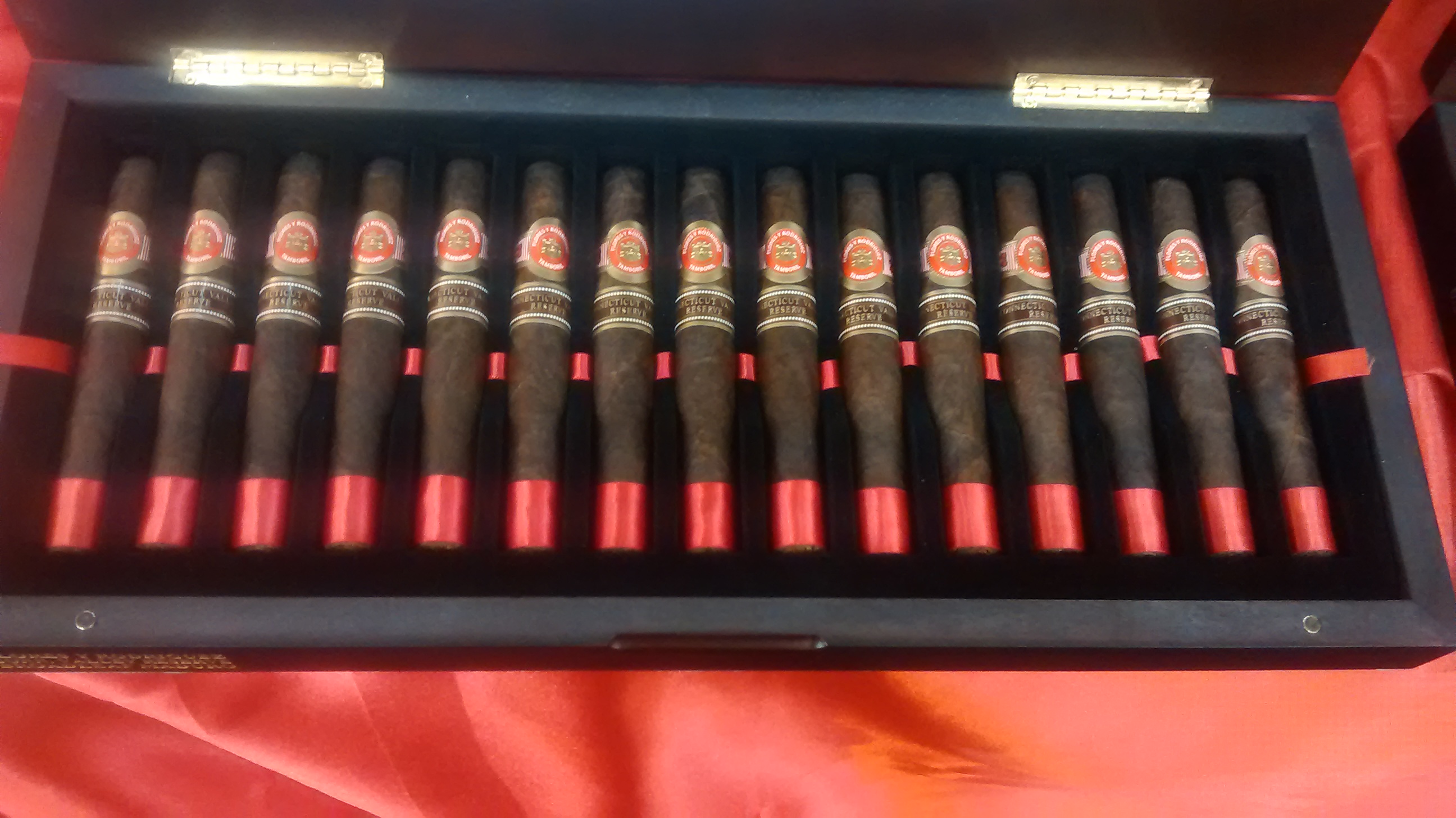 PDR's new developments this year include some line extensions to their Flores y Rodriguez brand. The first of these is the Connecticut Valley Reserve, and it's some pretty! The cigars are double-wrapped, with the outer leaf being a Connecticut broadleaf maduro (with anywhere from 5 to 7 years of age on it). Beneath that, there's either a Nicaraguan Jalapa or Ecuadorian Habano. These lines will come in four vitolas - a perfecto, belicoso and two Parejo sizes.
To the Gran Reserva brand, Abe has added a new offering with an Ecuadoran sungrown wrapper leaf. Look for these to ship to your local tobacconist in November.
I was fortunate to get to PDR first thing in the morning, as they had been quite busy on Sunday. There's a real buzz around here. Even better fortune, as I walk into the exhibit, they hand me a cigar off of a small tabla piled with cigar molds. After handing me one, Nandy Lopez pulls out a bunch from one of the molds, then reaches under the tabla, pulling out a fresh leaf. He wraps a cigar, leaves the foot closed, and finishes with the shortest button of a pigtail that you can imagine. He hands it to me along with ANOTHER one off of his tabla. These are PDR 1887 Sungrowns, so I most happily clipped and lit one. They're about corona gorda/toro-sized. From the outset until I could go no more, this thing burned razor-sharp and arrow straight up the entire body. A wonderful theme of this show's cigars - and it was exemplified in this cigar - has been tons and tons of smoke. Every cigar I smoked was positively voluminous in smoke. As concerns this PDR 1887, I found subtle flavors in the smoke - mostly rich, nutty ones.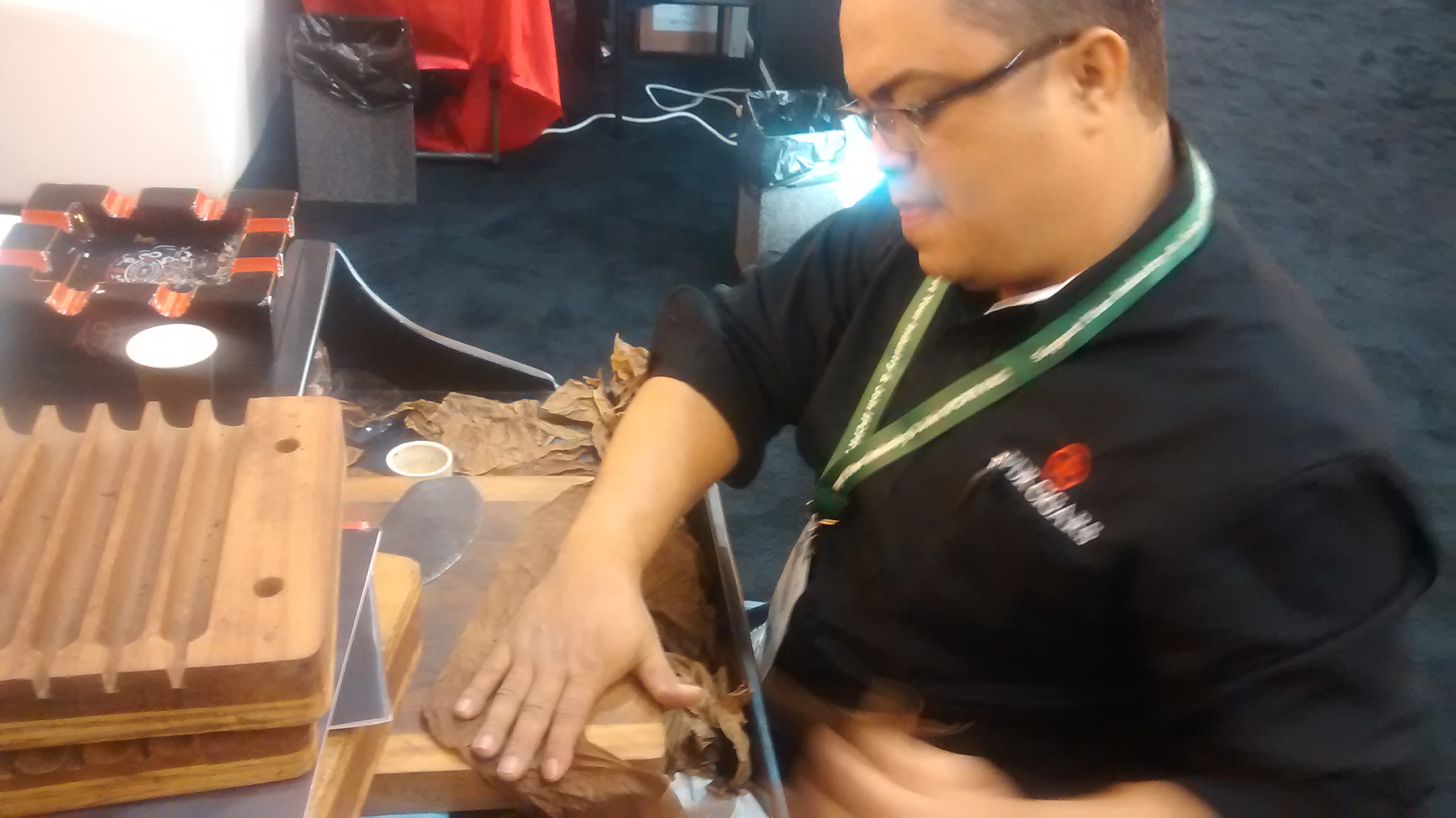 This is the way to start a day at IPCPR, and a wonderful treat anytime thereafter.