IPCPR 2015 Dispatches and Notes
Marrero Cigars
Is Costa Rica really unfashionable?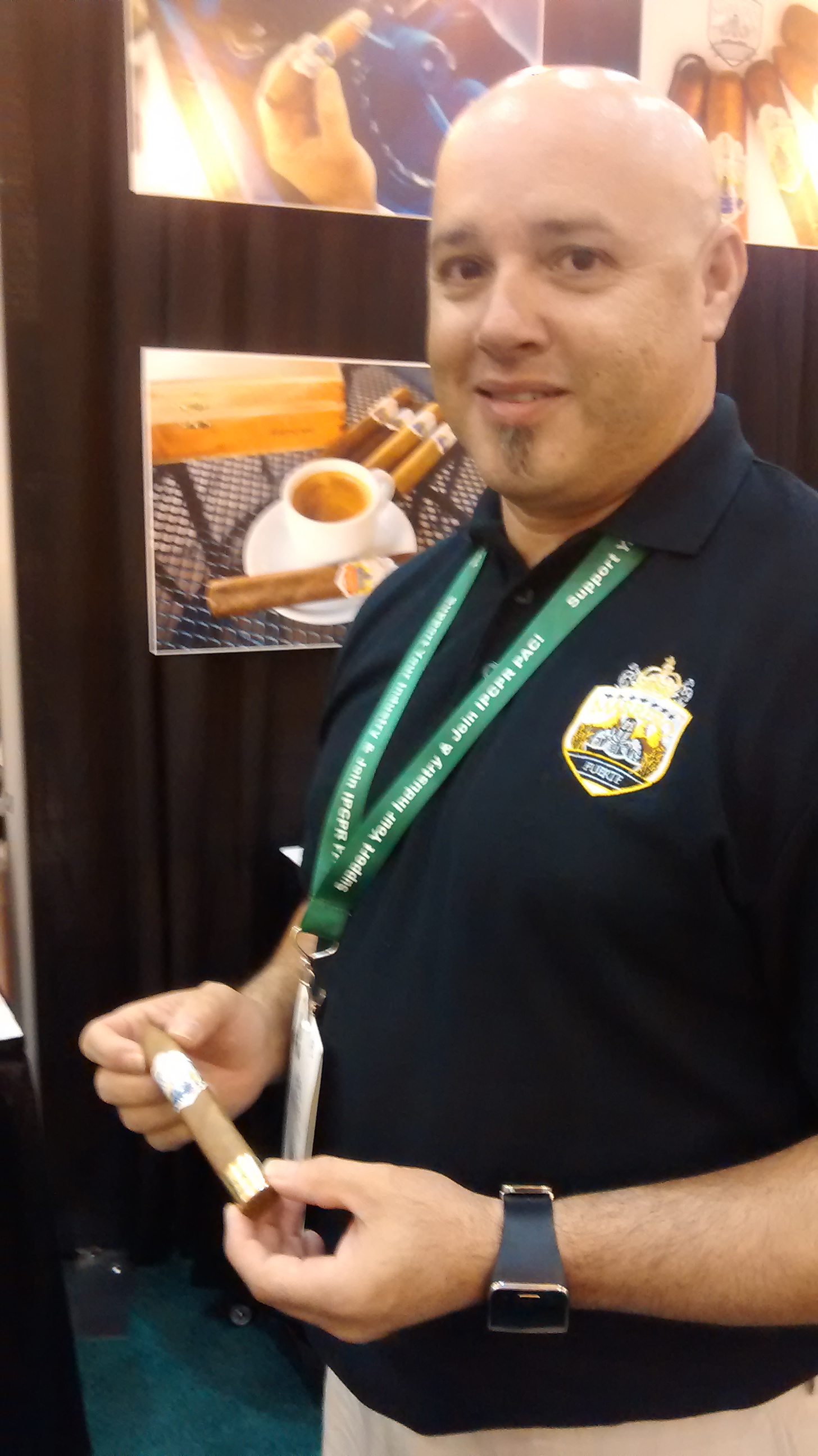 Over the years, as Cigar Weekly member David 'Yogi' Dean will testify, we make IPCPR 'show friends' or 'show peeps'. These are people we run into as we walk the show floor or people the retailers may do business with on a regular basis, people we have met or hosted at parties or simply extremely nice folks that take time with each other. One constant theme in my dispatches concerns these people I mention again and again. Many folks involved in this business have long memories, and will remember each other even after years of absence. One such individual is a person - let's call him Mr. A. - who hails from here in New Orleans. The two of us have maintained some bits of contact via e-mail or other social media over the years.
Mr. A. had transformed himself to the point I didn't quite put name to face with him when we recently met. In an earlier article, I brought news of the Arandoza Cigar Company. And while sitting with Robert Arango, I heard a hearty "Hey Tommy!" As I look toward the aisle, I saw Mr. A., but didn't quite recognize him. Now, the guy looked just slightly familiar. He had a cleanly-shaved dome and one of the most glorious, curlicue handlebar mustaches you have EVER seen in your life.I thought to myself, "Well, with this, I should know him right off." Then he gave me his name, He's a local guy I last saw at the CW Herf, French Quarter Pizzeria, in 2010. Only then, he seemed shorter and had a full salt-and-pepper beard.
He invited me to another booth, "I'm working the show for Marrero Cigars, please come check us out." So, as the day came to a close, I went and met the founder and owner, Joel Vazquez-Marrero. And he had plenty time to talk. Vazquez-Marrero told me he is brand new - sort of 'right out of the package' as a cigar company. He draws curiosity from everyone he meets because he and his company are based in Costa Rica. He asserts, however, that, "We are growing phenomenal tobacco." They are managing "the whole process all from the same farm."
Joel Vazquez-Marrero is a native Puerto Rican, but he spent many years as a retailer, based in Florida. This, he told me, gives him a rather unique perspective, because he knows the types of concerns that retailers have and how they have to work hard to stay successful. Thus, he cannot make expensive cigars. His highest price-point is $7.40. He knows he cannot sell too expensively to retailers, especially as a newer company.
Vazquez-Marrero repeated, as others have also told me, that the Ecuadorian Connecticut wrapper is the 'it' leaf among wrappers this show. And interestingly, he said it will confound smokers. "Seasoned smokers will write it off at the beginning, because they equate this leaf with smooth, silky and mild characteristics. Newer smokers will reach for it for those very same reasons. The new smokers will be in for a surprise, and hopefully a treat, when they find that Marrero and other cigar makers have put this lovely leaf around some stronger, more flavorful blends. IF we can get a seasoned smoker to try these THEY, will be surprised to find the strength these cigars have."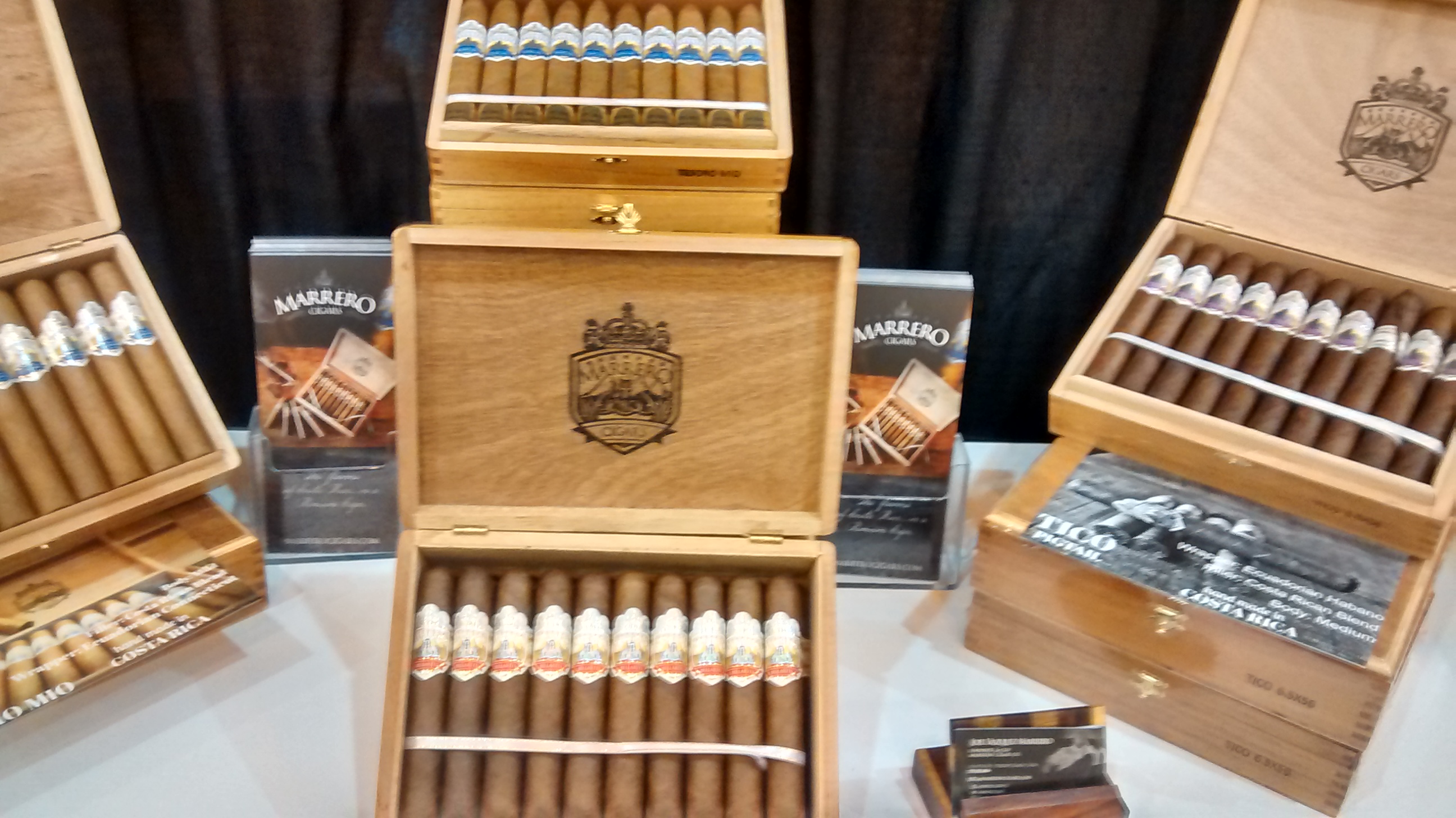 As I sat with him, he told me that he likes to box-press his cigars - especially his mixed filler Tesoro Mio (My Treasure.) I smoked this cigar as I wrote this article, and reviewed it in the Cigar Reviews forum here on Cigar Weekly.com. This one is a mildish but flavorful cigar. It lights and burns very easily, and produces a significant amount of smoke. The Tesoro Mio has a cocoa and vanilla character, although Joel Vazquez-Marrero's website describes it as an earthiness that later develops into a coffee note. These should sell for about $6.00 per cigar at retail.
While we were together, I smoked his blend the Tico. This one is a much stronger specimen. It's got a pretty closed foot, and the longest pig-tail at the head that I have ever seen. It goes almost 18 inches long. It's simply pretty. The smoke certainly lives up to its look, too. It has a similar composition to the Tesoro Mio - a proprietary (that often means, "We're not telling you") blend of Costa Rican tobaccos and the same Indonesian binder. But instead of Ecuadorian Connecticut, it's wrapped with an Ecuadorian Habano. At $7.40 per, it's not a bad deal, even for our more budget conscious readership.
On August 2, I had the chance to review the Tesoro Mio and published a review of it in the Reviews Forum of the Cigar Weekly Community Forums and Discussion Groups. Please visit that review and feel free to comment upon that review. Tesoro Mio Review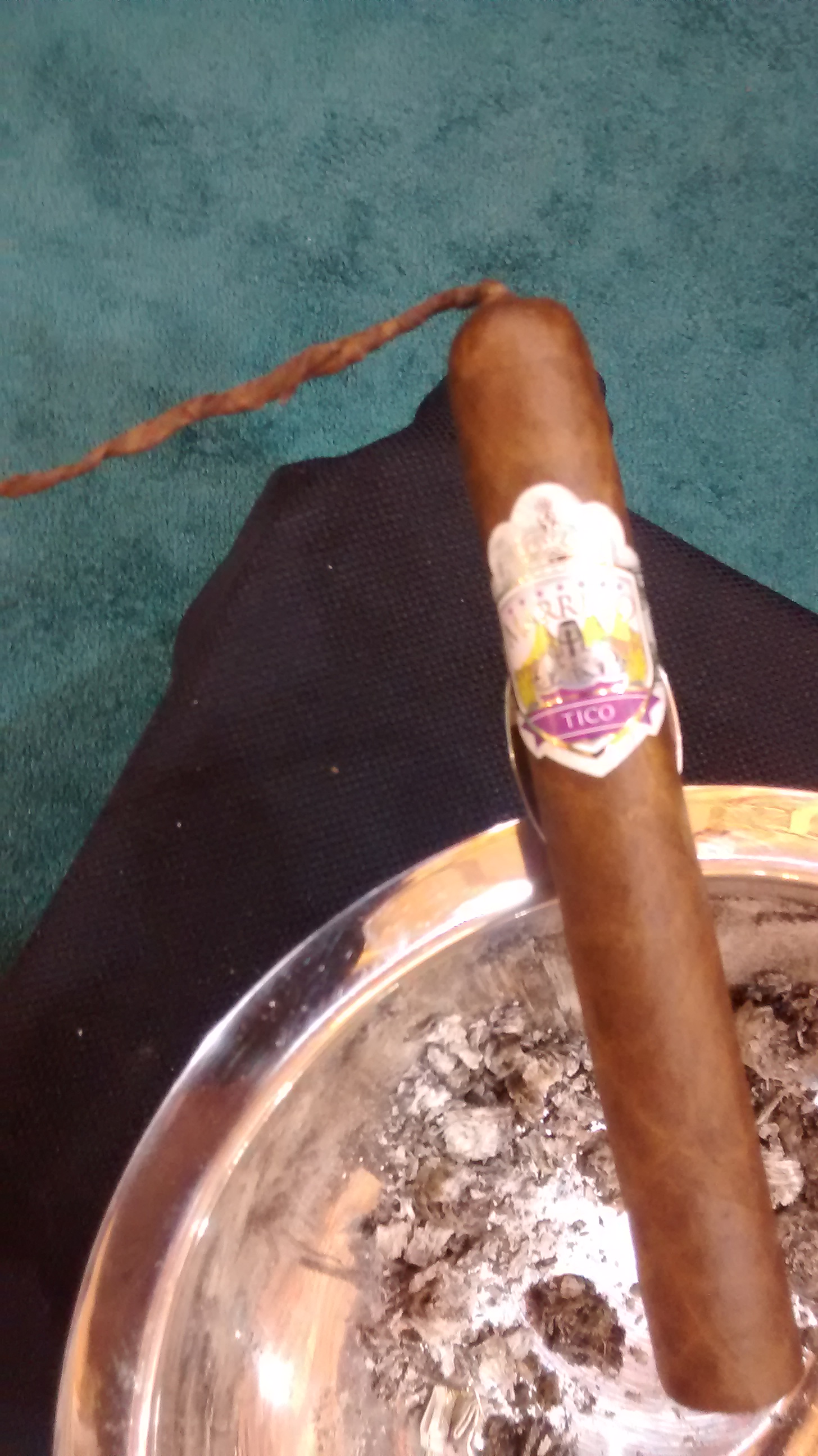 I wish Vazquez-Marrero well, and hope to see him and Mr. A. next time.