Heavenly Hand-Rolled
(sponsored content)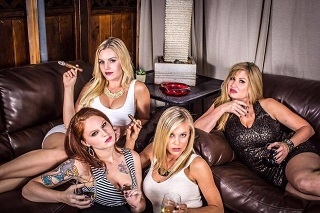 Who are these beautiful women?
Cigar aficionados, please allow me to introduce you to the Cigar Angels! Headquartered out of Portland, Oregon, the Cigar Angels is the most beautiful and unique group of women to offer hand-rolled cigars and first-class cigar concierge services.
Formed in early 2015, and the brainchild of Head Angel Ruth Rosebery-Wegner, the Cigar Angels has since taken the cigar culture in Portland by storm, and can often be found hosting events ranging from charity fund-raisers and golf tournaments to weddings and luxurious dinner parties.
Each Cigar Angel is individually trained to provide the best personal service as hostess, cigar roller or cigar concierge, and all are skilled at introducing your guests to the world of cigars. Their knowledge and beauty are sure to leave a lasting impression.
In October of 2015 and in January of 2016, the Angels journeyed to the Dominican Republic, where they toured cigar factories and learned all about cigars first-hand from master craftsmen. They had the wonderful privilege of being personally instructed in the craft of rolling cigars by La Aurora's master cigar roller, Luis Lopez.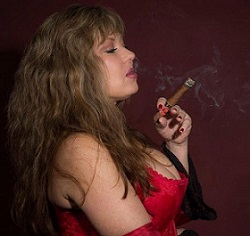 Meet the Cigar Angels!
Ruth Rosebery-Wegner is the Head Angel, and the brains behind the beauty. This gorgeous, buxom Texas-born gal has spent most of her life in Las Vegas, Nevada. And she still travels there often. When not enjoying fine wine and cigars in Sin City, she's hanging out in Portland with her English bulldog, Winston, and the other Angels.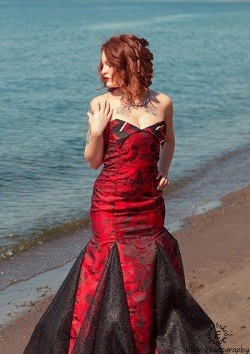 Veruca Dulce, a 2011 graduate of the Culinary Institute of America, has been with the Angels from the beginning. She traded in her chef's coat for an evening gown. And when she's not hand-rolling cigars and hosting events with the Angels, she's traveling the globe working as a model for some the world's finest artists and photographers. Her pictures have graced a wide variety of magazines, and she was voted Grande Rock-ezine's Model of the Year for 2015.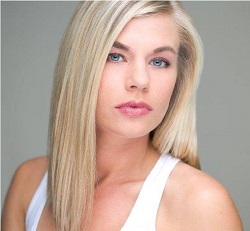 Erin Hagen has been working in film and television since 2010. In addition to being in front of the camera as an actress and model, this intelligent, statuesque beauty puts in time behind-the-scenes. She can be seen on the last 4 seasons of NBC's 'Grimm', where she's acted as a stand-in and photo-double for stars Claire Coffee and Bitsie Tulloch. She is represented by Actors in Action.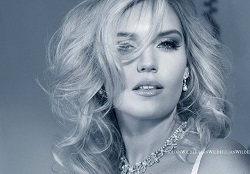 Carly Kingston, an Alaskan transplant to Portland, is also an actress, having worked on NBC's 'Grimm' with Erin. An avid equestrienne, this multi-talented blonde stunner is also a model who can sing, dance and play the piano. An animal lover, Carly spends her free time training her two dogs, Buster and Luna, to work as service and therapy dogs.
Like us on Facebook and Instagram!
Hire the Angels!
The Angels are not just a local phenomenon. They have the flexibility to travel for your functions and events. If you are looking for top-notch cigar concierge services from knowledgeable and gorgeous women, the Cigar Angels are the answer to your prayers.
Click HERE to find prices and scheduling information for the Cigar Angels!
-Mark Williamson