A Cigar's Tale III
An article by Nathan Hale with Mel Shah of Bombay Tobak / MBombay

Although I have smoked cigars off and on for many years, it has only been just over a year or so since I have become serious about my cigars. Once, I would only say I liked or disliked a cigar. And I didn't put much thought into what I was smoking. However, now things are different. I can sit and enjoy the many complexities in flavor and texture displayed by cigars. From construction to aftertaste, all of these characteristics are planned.
I recently had the honor of talking with Mel Shah of MBombay Cigars. Mel's dream of making a quality cigar started by his selling 38 boxes of wholesale cigars from JR Cigars in a small shop. Now, he makes several different blends, and sells his own cigars all over the place.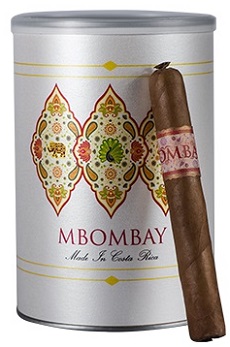 It wasn't long into our conversation whenI picked up on just how passionate Mel is about what he does. He has some very simple beliefs – to make quality cigars using only the best tobaccos and cigar rollers available.
As we talked about the unique nature of the cigar business, I told Mel that I have never seen another industry where competitors actually work together and try to help each other out. Mel told me of a time when there was a shortage of a tobacco he required. Another cigar manufacture had what Mel needed to make his product, and was willing to sell it to him. That seems fantastic to me. It appears people within the cigar industry stick together, for the most part, to help promote the industry as a whole. They can see this benefits everyone involved in cigar manufacturing.
I believe that MBombay cigars are some of the best-constructed cigars on the market. Every MBombay cigar I have seen has had a near perfect wrapper, tight seams, smooth texture and tiny veins. Mel emphasized several times in our conversation how important construction is. He has a strict requirement of 85 to 95 cigars being rolled in a day per roller (ideally, 90 is the target). Anything below or above that number could compromise the quality of construction he is looking for.
During our conversation, Mel and I also discussed price points. We all know that person who doesn't want to smoke a cigar because its price is below his or her idea of what a good cigar should cost. I have smoked plenty of cigars that are reasonably priced and absolutely fantastic. MBombay Cigars is in this category, and the variety in its blends offers something for just about everyone. From construction to flavor profile, you're sure to have a complete smoking experience.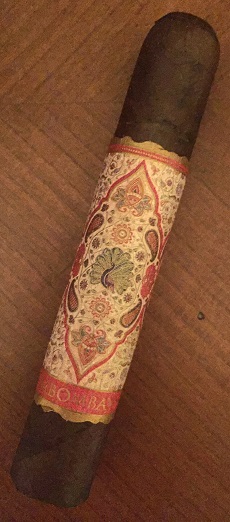 Mel is a straight shooter. He had no problem correcting me when I went down the wrong line of thinking. And that is fine with me. I wouldrather get it right than 'be right'. Mel strikes me as a very honest person. He desires straight feedback on his product, and is more than willing to take the bad with the good. If there is something that needs to be addressed with his product, he wants to hear about it. He can't improve his brand without feedback. That's a smart guy, in my opinion.
Customers work hard for their money. And Mel understands that they have a choice of what to spend their money on. Giving customers the best product he can, and doing his best to keep costs down while making quality cigars that retail at an affordable price, are important to Mel. When you purchase an MBombay cigar, you can see all of that in it. The cigars the staff produce make you want to buy them.
Ron sent me four cigars for review. I can tell you that after experiencing these cigars, I'll be buying more of them for my humidor. I will spend my money to keep some around.
I asked Mel what was next for him. He told me that his focus was to keep striving to improve his product. He will not settle for anything less, and wants to raise the bar even further. He'll continue to do what he is doing, but wants to do it better – in short, to make the very best product he can. Mel understands what it takes to sell today. A salesman can only do so much. If he has a quality product that is always improving, then a salesman's job becomes a whole lot easier. And he'll sell more cigars.
It was an honor to speak with Mel, and to listen to what was on his mind – to hear him discuss how quality control influences his cigars, how he strives to keep raising the bar, and how working together with others in the industry benefits everyone.
MBombay Cigars has a bright future. Keeping the goals the company has, and continuing to improve on them, will ensure success in the future.
__________________________________________________
Follow me on Facebook: www.facebook.com/ACigarsTale, Twitter: @nhale1300 and Instagram: @nhale1300.