EXCLUSIVE: Interview With Sam Leccia
EDITOR'S NOTE: This interview occurred less than 24 hours before it was announced that Torano Family Cigars was being acquired by General Cigar Company.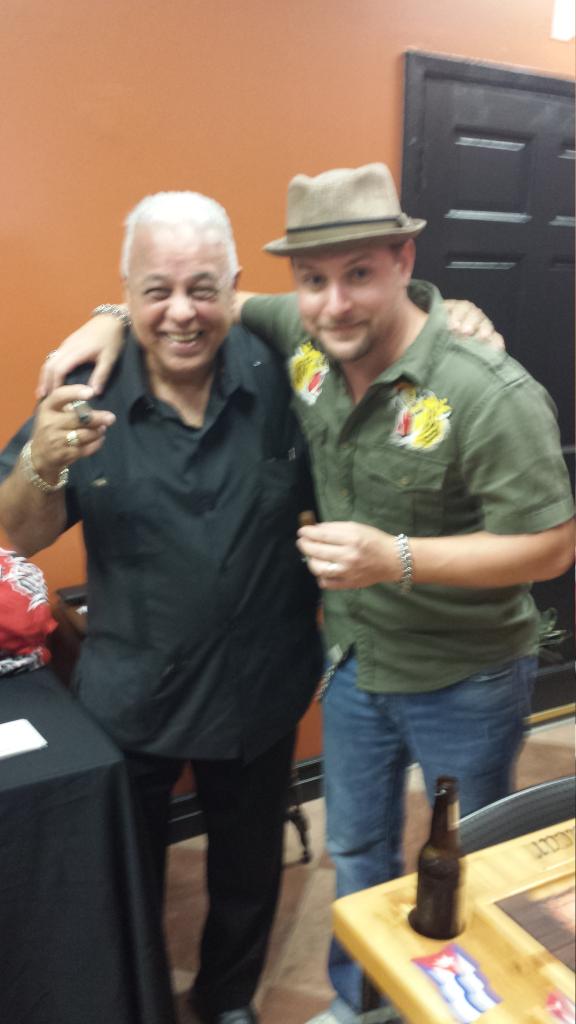 I had been looking forward to attending the Leccia event at DeCuba Cigars in Daphne, AL for a couple of months. But as the day grew near, it looked like I might have to miss the event due to work. I had sort of put it out of my mind.
Thankfully, I caught a break at the last minute. Work eased up, and I found I was able to go.
I didn't know much about the Leccia product, other than the fact that I had tried the two lines they had been producing - the white label and the black label.
Leccia has become known for using complex blends of tobacco in his cigars, making use of tobaccos from four to five countries in each of his lines. The Black blend uses tobaccos from the Dominican Republic, Nicaragua, Brazil and America. The White blend uses tobaccos from the Dominican Republic, Nicaragua, Africa and America. Of the two lines, I have found I prefer the White blend, as it is spicier in my opinion.
Sam Leccia, owner and blender of Leccia Cigars, has recently unveiled a third blend which sounds very promising - the Luchador. This new line consists of tobacco from five different regions, with a San Andres wrapper, Equadorian Habano binder, and long fillers of Pennslyvania Ligero, Honduras Ligero and Nicaraguan Ometepe. Interesting!!!
As I arrived at the event, I was greeted by all of the "Usual Suspects" - my Saturday crew of cigar buddies from DeCuba, along with a special surprise, that of seeing an old friend in the cigar business, Armando Lapido of Torano Cigars. I had forgotten that Torano is the distributor for Leccia Cigars. Armando introduced me to Sam Leccia who, once things calmed a bit, graciously agreed to sit down with me for a few minutes to answer a few questions .
I took advantage of Sam's "busy time" to mingle about and enjoy the event, and proceeded to pick up a sampler of the Leccia line. Lighting up one of the new Luchadors, I enjoyed it from the very first draw. There was a nice hit of spice right from the beginning before the cigar took me for a roller coaster ride (a fun ride indeed!) of different flavors and strengths, ebbing and flowing between medium and full. While enjoying the Luchador, I was able to chat with my old friend Armando, catching up on some industry news as well as news regarding mutual friends in and out of the business.
Finally, as things started to settle down, I found the opportunity to sit down and chat with Sam Leccia, a very personable, energetic and gracious person with an obvious passion for what he does. Here are the highlights of what we discussed...

JA: Sam, tell me a little about yourself. How did you get started in this business?

SL: Well,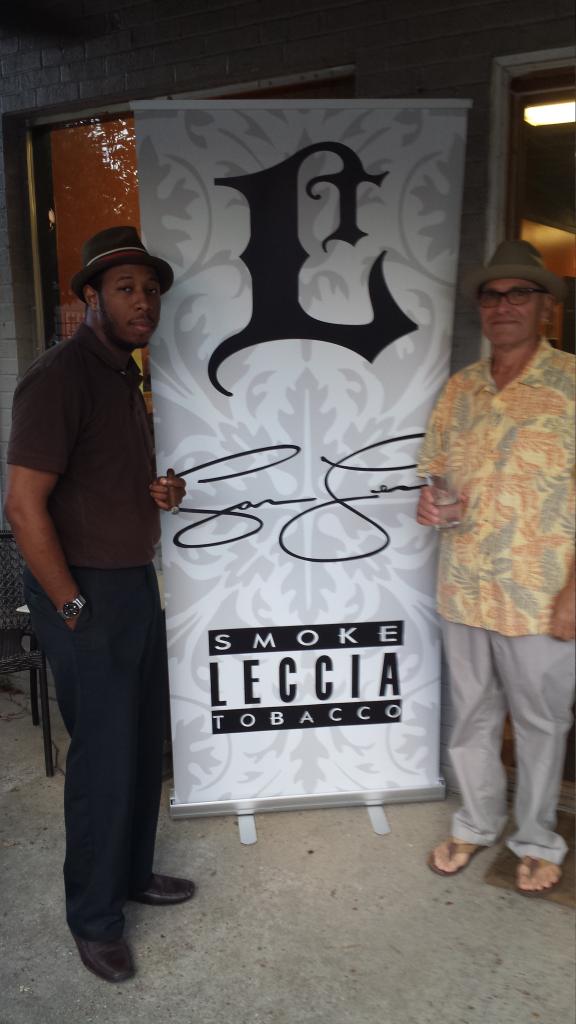 it started out as a hobby. About 15 years ago, I was in the liquor wholesale/retail business and enjoyed smoking cigars while relaxing, much like any other cigar smoker. My personality led me to taking my cigars apart - actually cutting them up, taking the different tobaccos and reblending them to create different flavor profiles to suit my tastes. That same personality led me to to experimenting and trying to learn everything I possibly could about how to put different tobaccos together and create something special.

JA: Speaking of "tastes", what happens to be your strength and flavor preference?

SL: Black, White and Luchador… (laughs)! Seriously, I tend to like a medium to full strength cigar, with full flavor, but with BALANCE. I like "smooth". I like complexity. These are the characteristics I look for in a cigar, and this is what I always strive for in creating my own blends.

JA :Sam, do you have a particular mentor, or someone who has guided you in this business?

SL: I have many mentors and people who have helped me and guided me in the cigar business, many people whom I admire and respect their work. The "one person" I guess I would consider my "mentor" is someone you have never heard of.

JA: What do you see on the horizon and beyond for the cigar industry in general. What trends do you foresee? Along the lines of the explosion of larger ring gauge and such…

SL: I don't think the demand for an ever increasing size in ring gauge will continue to grow. However, there will always be a market for those who prefer these. I tend to liken the the current cigar industry to that of the American beer market. You have your traditional large breweries out there of course, but you see an ever increasing demand for diversity which is propelling the craft beer industry. I look at the cigar industry in much the same way. I see the boutique market continuing to grow and flourish. I believe cigar smokers will seek out the boutique brands in search of the flavor profile they prefer.

JA: Changing gears here just a bit Sam, but just how concerned are you about the seemingly constant attack on smokers rights? I understand that Las Vegas is once again a target, trying to ban smoking there?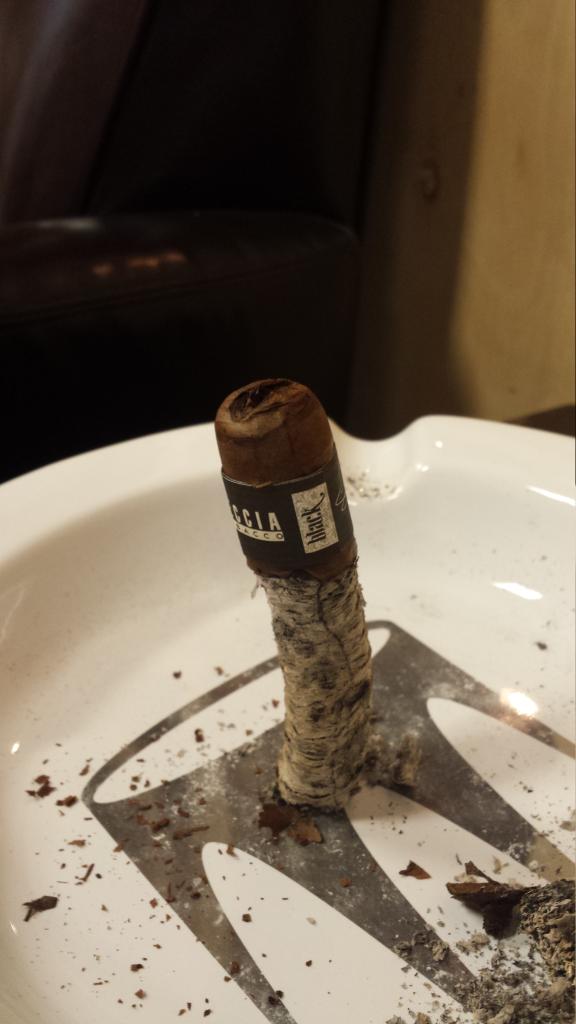 SL: Of course I have the same concerns as any other cigar smoker, and naturally even more so from a business perspective. But I try not to let it affect my business decisions, and try not to worry about things I cannot directly control.

JA: When creating a blend, do you ever blend for "market demands", or do you blend specifically for your own taste preference?
SL: There is no way I could possibly know what your taste preference is, so no, I never blend to suit "market demand". I can only, and always do, blend to suit my preference. Of course if my preference happens to be one that you like as well, then all the better for me (and you)... and of course this is my hope.

JA: One last thing Sam. If you could pass along one final thought to the cigar smoking public, what would that be?

SL: I would hope that people enjoy my cigars of course. But I also hope that people are able to sense the passion I have for doing what I do, and that they are able to taste that passion as an end result in a Leccia Cigar.

With that being said, I found the hour to be getting late (for an old guy such as myself), and started saying my goodbyes and farewells. It was a good evening with good friends and good cigars. I always look forward to the next event.