The Cigar Guys Radio Show
Smooth Draws, Everyone!
(March 17, 2015) Smooth draws? That's the expected greeting to all listeners calling The Cigar Guys Radio Show, a new cigar lifestyle talk show that will air its first broadcast on Atlanta's AM 920 The Answer on March 22 from 11 AM – 1 PM (ET). Smooth draws signifies the ease in which a cigar yields a mouthful of flavorful smoke. That's how the Cigar Guys envision their show - smooth and enjoyable!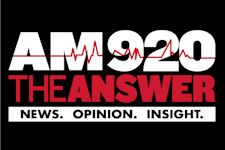 Atlanta is a mecca for cigar enthusiasts, offering a number of quality shops, lounges and cigar friendly restaurants. There are few individuals that are tapped into the pulse of the cigar lifestyle scene in Atlanta more than the Cigar Guys! You might find them hosting a cigar fundraising event for a charitable organization one week; hanging out with a cigar celebrity like Rocky Patel the next or conducting a cigar and spirits tasting at one of Atlanta's fine hotels. If you enjoy cigars, or want to learn more about them and be kept abreast of the latest cigar happenings in Atlanta, listen to the Cigar Guys Radio Show each Sunday on AM 920 The Answer!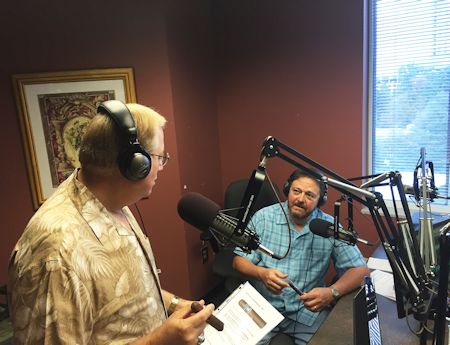 Gary "Doc" Laden and Alan "The Cigar Savant" Friedman will keep you informed about the latest cigar brands and blend launches; interview the movers and shakers in the cigar industry; give their opinions on the cigars they smoke; talk about the best spirits to pair with your cigars; inform you where all the best cigar events will be occurring and engage you in conversation about the cigar lifestyle. They'll be giving away some neat "cigar swag" prizes during their show, especially during "Win Cigar Swag from the Cigar Savant" trivia contest segment. So, grab your favorite cigar, cutter and lighter and listen to The Cigar Guys Radio Show every Sunday from 11 AM - 1 PM. Visit them on their website at www.cigarguysradioshow.com for details about the show. Smooth draws.. everyone!
Address: 513 Brookeshyre Court
Suite 100
Woodstock, GA 30188
Phone: (678) 596-4500
E-mail: This email address is being protected from spambots. You need JavaScript enabled to view it.
Website: www.Cigarguysradioshow.com
Twitter: @Cigarguysradio
Facebook: www.Facebook.com/Cigarguysradioshow