Crux Cigars Releases Epicure Lonsdale with Privada Cigar Club
Crux Cigars releases Epicure Lonsdale 6.5x44 limited release with Privada Cigar Club.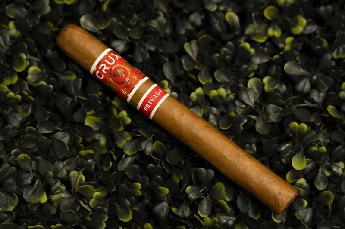 Crux Cigars and Privada Cigar Club connect again to introduce a new Epicure Vitola. Privada Cigar Club was the first to introduce the 6x54 Short Salomone at the beginning of 2019. The 6.5x44 Lonsdale is a favorite size of PCC founder Brian Desind.
A nutty, peppery, creamy blend that has a smooth and clean finish, the Epicure line has been on the market since 2017 and features an Ecuadorian Connecticut wrapper with Nicaraguan binder and fillers. Blended by Jeff Haugen, Crux Cigars and Produced by Plasencia at La Catedral de Tobacco in Estelí, Nicaragua.
Corona Gorda 5.375 x 46 (MSRP $9.25)

Robusto 5 x 50 (MSRP $10.00)

Toro 6.25 x 52 (MSRP $11.50)

Robusto Extra 5.75 x 54 (MSRP $10.75)

Short Salmone 6 x 54 (MSRP $11.99)

Gordo 6 x 60 (MSRP $12.50)